We can't believe that 2014 is coming to a close. What a great year for travel and for cruising. There were so many great developments and announcements that happened this year; it was difficult for us to narrow down the choices to the top 10 cruise news stories of 2014.
But, after some debate about which items were fit to make our list, the editors of EatSleepCruise.com came to a consensus. So, without further delay, here are our Top Cruise News Stories of 2014!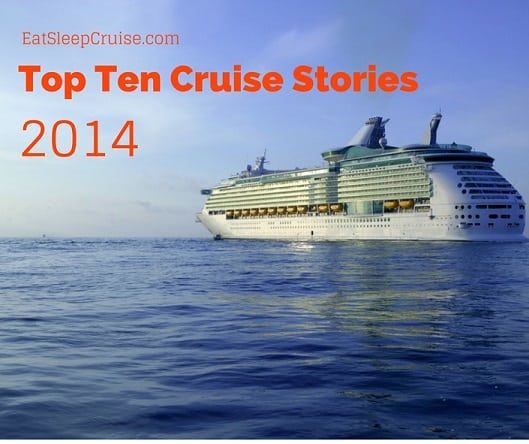 Top Cruise News Stories of 2014
10. Launching of EatSleepCruise.com – okay so this may not make many people's list of top cruise news for 2014, but we are very proud of launching this site earlier this year. We are grateful to all of our readers and supporters of the blog here and on social media. We look forward to an even more exciting year in 2015.
9. Destination Cuba –With the announcement by the Obama administration in December of 2014 that the United States would begin the process of "normalizing" relations with Cuba, the cruise community took notice. Less than 500 miles from Florida, Cuba, the largest Caribbean island, has been off limits to cruise ships since the 1960s. The possibility that cruise ships could return to the Communist island was a welcome sign from many in the industry, including the CEO of Carnival. While it is too early to tell if cruisers will be allowed into Cuba in 2015, the possibilities made this political statement a top news story of the year.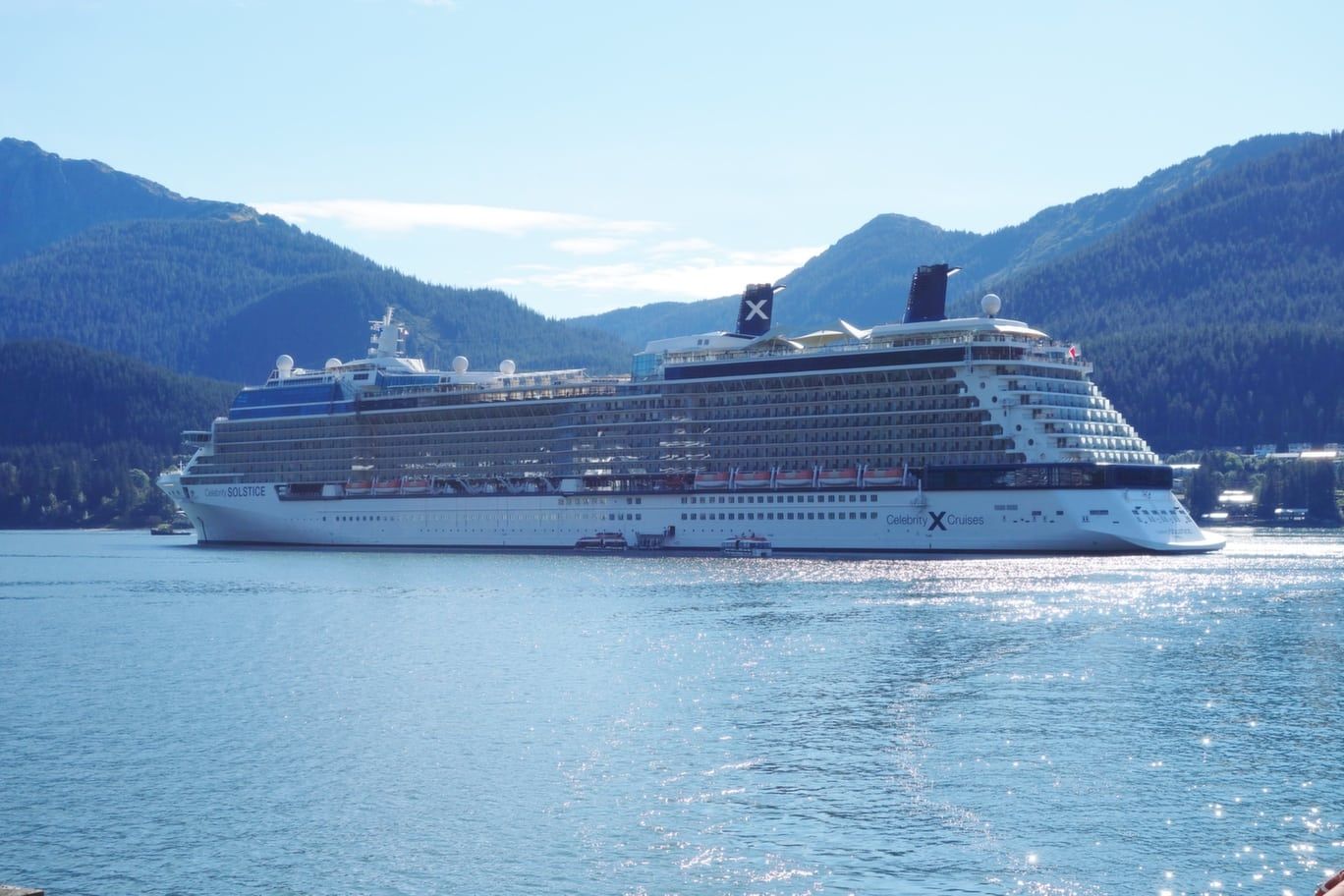 8. Celebrity Cruises Announces New Edge Ships – With a mix of amenities and features found in Celebrity Cruise Line's Millennium Class and Solstice class ships, the announcement of the new Edge ships tops our list of meaningful cruise news from 2014. The Edge ships will be larger than Millennium class ships, but smaller than Solstice ships, coming in at 117,000 gross tons and carrying just under 3,000 passengers when they set sail beginning in 2018. In the meantime, check out our review of the Celebrity Solstice from earlier this year, as well as our extensive photo gallery for the ship, as we wait for more information on the Edge class!
 7. Norwegian Cruises All Inclusive Cruise Package – In August of 2014, Norwegian Cruise Lines tested the waters with a new promotion touted as an "All-Inclusive Cruise". For that month, the cruise line was offering travelers the option to pay one flat fee, starting at $799, in addition to the cruise fare, for unlimited drinks, prepaid gratuities, dining at a specialty restaurant each evening, along with a credit for shore excursions, and other goodies. An attempt by editors here at EatSleepCruise.com to confirm the current existence of the promotion was not successful.
6. Carnival Introduces Seuss at Sea Children's Program –Carnival cruise lines took a rather large gamble in 2014, launching the first Seuss at Sea program on the Carnival Splendor in March of this year. The program includes rebranding of the children's area and the addition of Dr. Seuss characters, including the Cat in the Hat, to the ship. Travelers can also enjoy a "Green Eggs and Ham" character breakfast, as well as participate in a Dr. Seuss themed parade. The Seuss at Sea program can now be found on 10 Carnival ships with plans for additional ships to get the program in 2015.
Norwegian Cruise Lines ©
5. Norwegian Escape Steel Cutting – The Escape will be Norwegian Cruise Line's largest ship when she departs in 2015, but even these mega ships need to start somewhere. That is why our fifth top cruise news story of 2014 was the steel cutting of the Breakaway-Plus class ship, Norwegian Escape in March of 2014. Many more details about this impressive new ship have been released in the last couple of months, including some new dining venues , such as the first Margaritaville at sea, and the recent disclosure that the escape will have the largest water park at sea when she hits the Caribbean in 2015. We look forward to learning more about this impressive vessel and testing out her larger than life amenities in late 2015!
Carnival Cruise Line ©
4. Carnival Live Concerts – In a move to appeal to a wider audience, Carnival announced, in January of 2014, a new concert series, Carnival Live, which would bring world class musical acts to Carnival ships. Featuring artists such as the Grammy award winning Jennifer Hudson, the concerts debuted with a sold out show by rock band Styx in April of 2014. These concerts are additional costs above the cruise fare, starting as low as $35 a person. With artist including Chicago, Jewel, Daughtry, Olivia-Newton John, and many more, this new entertainment offering is attractive to travelers with a variety of musical tastes. The 2014 series was a hit, as Carnival as already announced some 2015 tour dates for musical acts including Smoky Robinson, Journey, and Rascal Flatts.
Royal Caribbean International ©
3. Quantum of the Seas Inaugural Cruises – The long awaited delivery of Royal Caribbean's newest and most innovative ship, Quantum of the Seas, comes in as the top three cruise news story of 2014. With its new Dynamic Dining concept, as well as many other "firsts at sea", including the first bumper cars, circus school, and sky diving simulator, the Quantum of the Seas is a technological marvel. Not to mention the ship is now the second largest class of ship in the world, right behind Royal Caribbean's Oasis class ships. Quantum of the Seas made a huge splash when it debuted in November of 2014, and we are certainly looking forward to trying this new ship in early 2015.
2. Regal Princess Christening – With one of the biggest and star studded events of 2014, the Regal Princess' Christening comes in as a close second for the top cruise news story of 2014. With the entire cast of the television show "The Love Boat" present, along with other stars including Robin Leach and the Love Boat producer's daughter, Tori Spelling, on hand, this gala event was an impressive spectacle on November 5th. While the christening was a sight to be had, so is this impressive new mega ship. With refined features and dining venues, including an open air Night Sky Lounge as well as the line's largest Movies under the Stars screen, this ship was also a noteworthy addition to the current ships sailing the Caribbean. All aboard, they are expecting you!
Royal Caribbean International ©
1. Royal Caribbean's Dynamic Dining – For us here at EatSleepCruise.com, the top cruise news story of 2014 was Royal Caribbean International's Dynamic Dining program. Since the announcement back in March that this new dining program would replace traditional dining on the Quantum of the Seas and Anthem of the Seas, the cruise world has been debating this move by RCI. In August, Royal announced that the Oasis class of ships would also be getting Dynamic Dining, and more uproar could be heard. The early reviews have been mixed about this dining setup, leading to a delay in the implementation of the program on Oasis class ships. Stay tuned to EatSleepCruise.com for our review of the Dynamic Dining program and venues from our upcoming Quantum of the Seas cruise in early 2015!
Comments
So, that was 2014 in a nut-shell.  Do you agree? Did we miss something you feel should be in the top 10? Drop us an anchor below to let us know your thoughts on the major cruise news of 2014.  We look forward to all that 2015 has to offer the cruise industry. Until then, happy cruising as you continue your journey to "sea the world one port at a time".