SCROLL DOWN TO WATCH OUR LATEST VIDEO FOR CRUISE NEWS DECEMBER 12th.
Last week, several cruise lines announced further cruise cancellations. So, it is not surprising that there were additional cruise updates from other lines this week. Sadly, many of this week's updates included further cruise cancellations and itinerary changes. If you missed any of these announcements, we have you covered with our Cruise News December 12th Edition.
Cruise News Updates for December 12th
Norwegian Cruise Line Holdings Examining Vaccine Requirements
Would you take a vaccine to cruise again?
Well, if you are a fan of Norwegian Cruise Line you might need to get in line for a shot. In an interview this past week, the CEO of the cruise line's parent company, Frank Del Rio, indicated that the company is examining the legality of such a move.
This is the first time any executive from a cruise line has made such statements. Del Rio indicated the company is considering making proof of vaccination or an "immunity passport" a requirement for cruising. Interestingly, Del Rio also indicated that a COVID-19 vaccination will "certainly be a requirement for crew". Although, this additional requirement could further delay the resumption of cruising. It is unclear how the company would acquire the vaccine which is currently in short supply.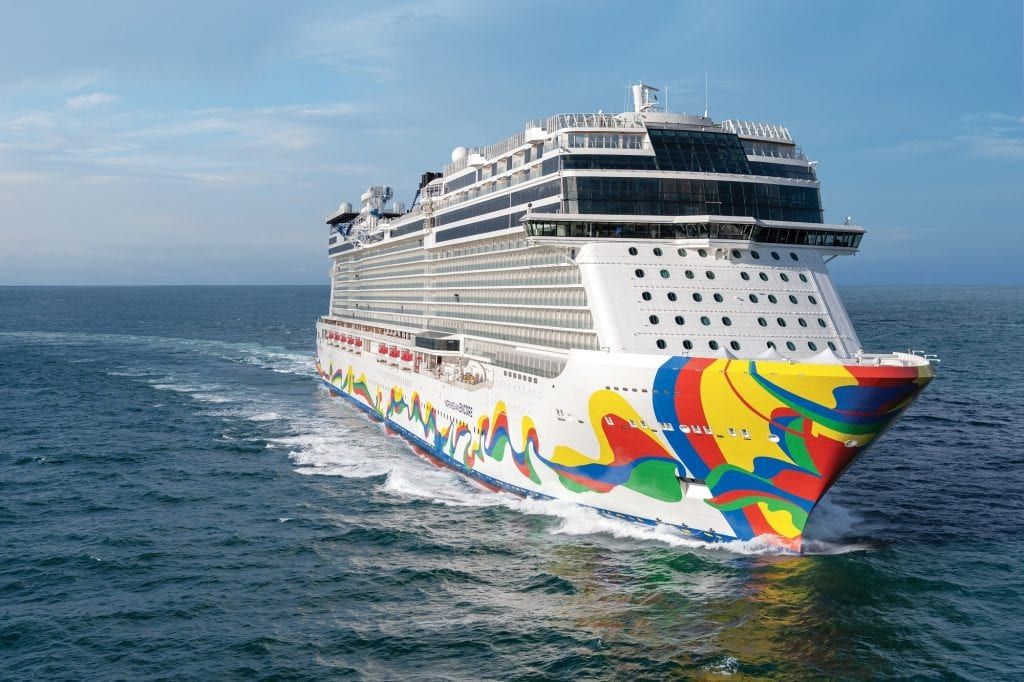 Admittedly, Del Rio indicated that for cruises to resume in March is a "long shot". Of course, Del Rio and other avid cruisers want to keep the possibility alive. Although, with the U.S. experiencing another surge in COVID-19 cases, resuming cruising in March does seem somewhat unlikely.
Daily COVID Tests on Viking Cruises
Viking Cruises was the first cruise line to officially cancel cruises back in March. As of our last update, the cruise line had originally canceled cruises through the end of January of 2021. Although, this past week Viking Cruises further postponed sailings. This announcement came in a video update from the company's chairman, Torstein Hagen. In this update, Hagen announced the cruise line was now looking to resume sailing as of April 1, 2021 for both river and ocean going cruises.
Related Post: What's Included in Viking Ocean Cruises
In addition, he introduced the new Viking Health & Safety Program. This program will feature the latest technologies. Automated cameras that take guests' temperatures are among the new technologies coming to Viking cruise ships. In an industry first, Viking will employ UV-C robots to sanitize public spaces. Also, the cruise line will be updating all of the vessels' air ventilation systems.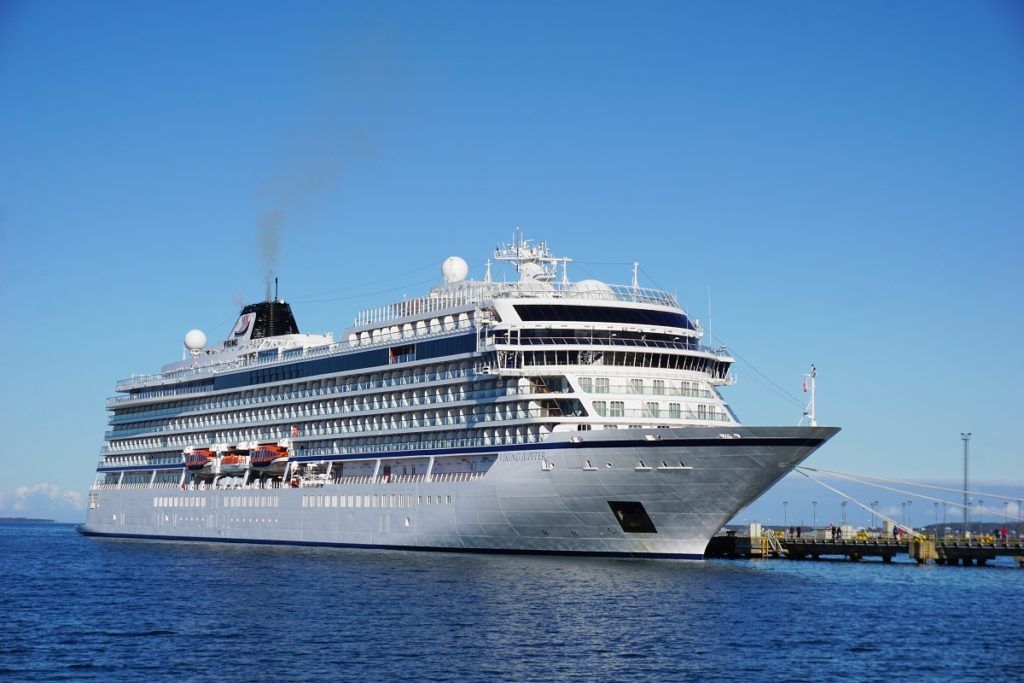 Viking ocean ships will also have onboard PCR labs able to conduct daily saliva tests on all guests and crew. Medical services will receive specialized equipment to treat guests and provide enhanced care while onboard. In the event that an individual tests positive for COVID-19 prior to embarkation or during the voyage, Viking will arrange for quarantine accommodations and subsequent travel home.
Carnival Cruise Line Adds More Cruise Cancellations
Last week, Carnival Cruise Line announced it was further delaying sailings from Florida by a month. This week, the line announced more cancellations impacting three ships. It appears the cruise line has finally firmed up drydock plans for these vessels. Of course, this means more cruise cancellations.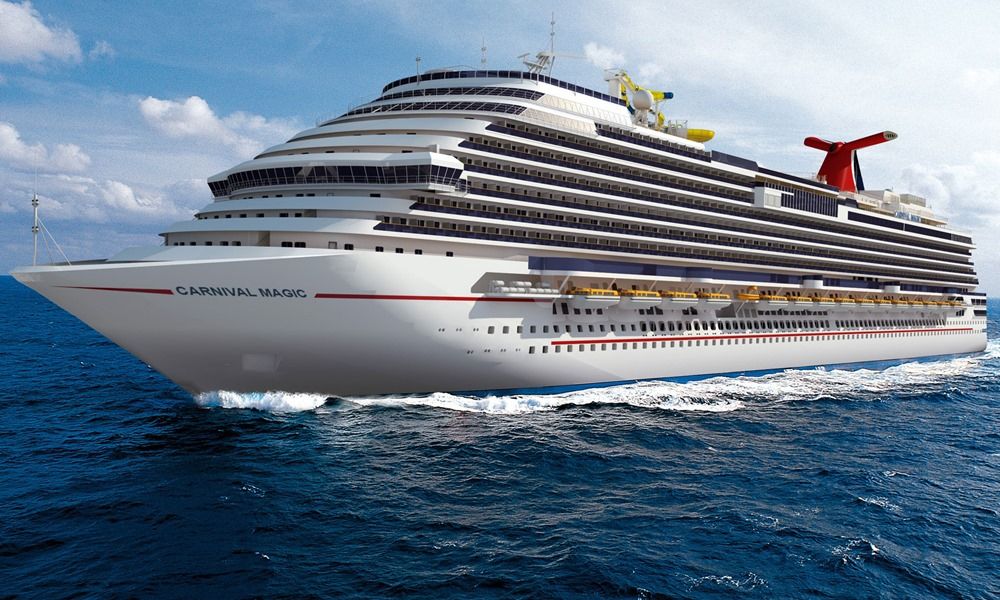 Originally, Carnival canceled Carnival Magic cruises through March 13, 2021. Now, the brand has cancelled Carnival Magic sailings up to and including the embarkation on September 24, 2021. Carnival Paradise was originally set to begin sailing again from Tampa on March 19th. Now, cruisers will need to wait until after May 31, 2021 to sail on the vessel. Lastly, Carnival Valor sailings up to and including the embarkation on September 11, 2021 have also been cancelled. Originally, the ship was schedule to return to service on April 29, 2021.
Virgin Voyages Further Delays Inaugural Cruises
It has not been a great start for the new cruise line Virgin Voyages. After hosting one media sailing overseas, the cruise line has had to cancel its inaugural cruise several times this year.
April 1, 2020 was the cruise line's original inaugural cruise date. This week, the cruise line decided to further pushback the ship's official launch date. In an announcement this past Wednesday, Virgin Voyages revealed that it now plans to resume cruising on May 9, 2021. This means that the maiden voyage of Scarlet Lady will be postponed more than a year due to the health crisis.
In addition, the cruise line provided more details about its second ship, Valiant Lady. Now, the ship will debut from PortMiami on November 14, 2021. This means Valiant Lady will skip the entire Mediterranean cruise season in the spring and summer.
"Positive" COVID-19 Case on Quantum of the Seas
It has been a rocky restart for cruise lines attempting to resume sailing during the health crisis. Several cruise lines have resumed service, only to have COVID-19 cases (or false positives) emerge on initial cruises. Such was the case with Sea Dream Yacht Club, Un-Cruise Adventures, and Hurtigruten early sailings. Well, we can now add Royal Caribbean International to that list.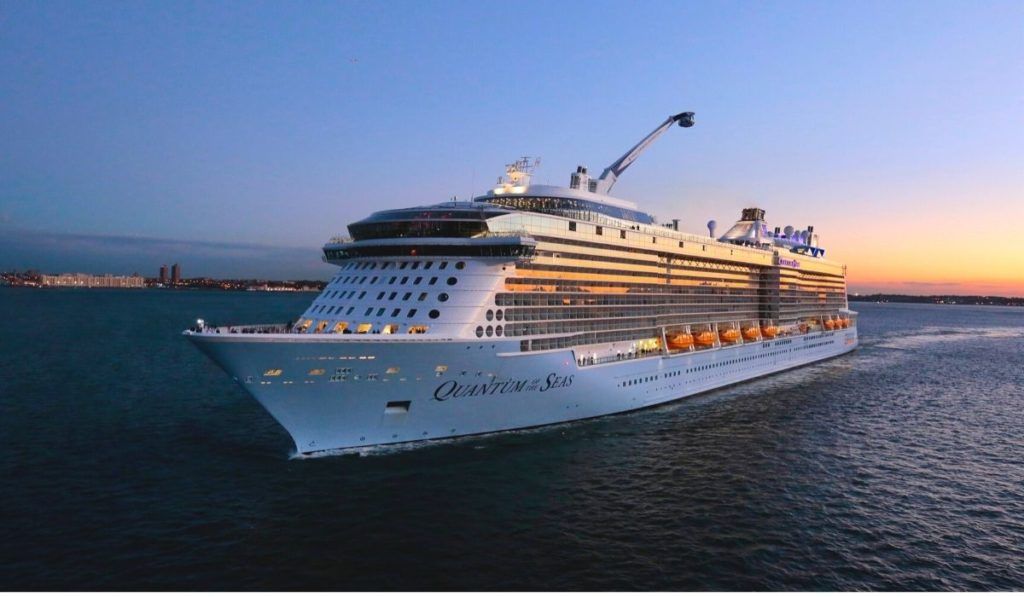 On December 1st, the line's Quantum of the Seas set sail on its first voyage with paying customers in Singapore. Royal Caribbean partnered with Singaporean government officials to institute several additional health and safety protocols. Among the new additions was required COVID-19 testing prior to embarkation for all guests.
There were no reported issues with the first two cruises on the ship. This all changed on the third cruise that departed on December 7th. During that sailing, the captain announced on the second sea day that the ship had to return to its homeport. Subsequent reports revealed that an 83-year old passenger reported to the medical services on the ship experiencing mild symptoms and tested positive for COVID-19.
Although, several follow-up tests have now revealed that the initial test was a "false positive". While good news, news stories like this still do not bode well for the industry. Such media accounts further perpetuate the belief that cruising during the health crisis is not safe.
Cunard Cancels More Cruises
With the health crisis making international travel nearly impossible, Cunard announced a further postponement of cruise operations.
The cruise line canceled cruises on Queen Mary 2 up to and including the May 28, 2021 sailing. Sailings on the Queen Elizabeth have been cancelled up to and including June 4, 2021. The cruise line did not cancel additional cruises on its third ship, Queen Victoria. This vessel is still scheduled to resume service on May 17, 2021. Passengers affected by these recent changes will automatically receive a 125% Future Cruise Credit. Cruisers can use the future cruise credit on any new bookings made through the end of 2021.
Currently, Cunard is offering cruises through early 2023.
Comments
Did we miss any major cruise news from the past week? Are there cruise updates we did not report in our Cruise News December 12th Edition? Drop us an anchor below with your cruise headlines.