While it was not as busy as the past few weeks, several cruise lines did still make announcements this week. With new cancellations, as well as some optimistic booking projections, there is plenty of cruise news to report. Don't worry if you missed any of the updates, as we are here to recap it all in our weekly Cruise News August 14th Edition.
Cruise News August 14th Edition
More Cruise Lines Are Resuming Service
In some positive cruise news for August 14th, several cruise lines have announced plans to cruise. While there have been reports of COVID-19 on cruises ships the past few weeks, this is not stopping some cruise lines. This past week, more cruise lines announced updates to their planned resumption of service.
Costa Cruises announced it will be starting cruises in September. It is starting with two ships, Costa Deliziosa from Trieste and the Costa Diadema from Genoa. The line's first sailings will be open only to Italian guests. These seven-night cruises will also only visit Italian ports.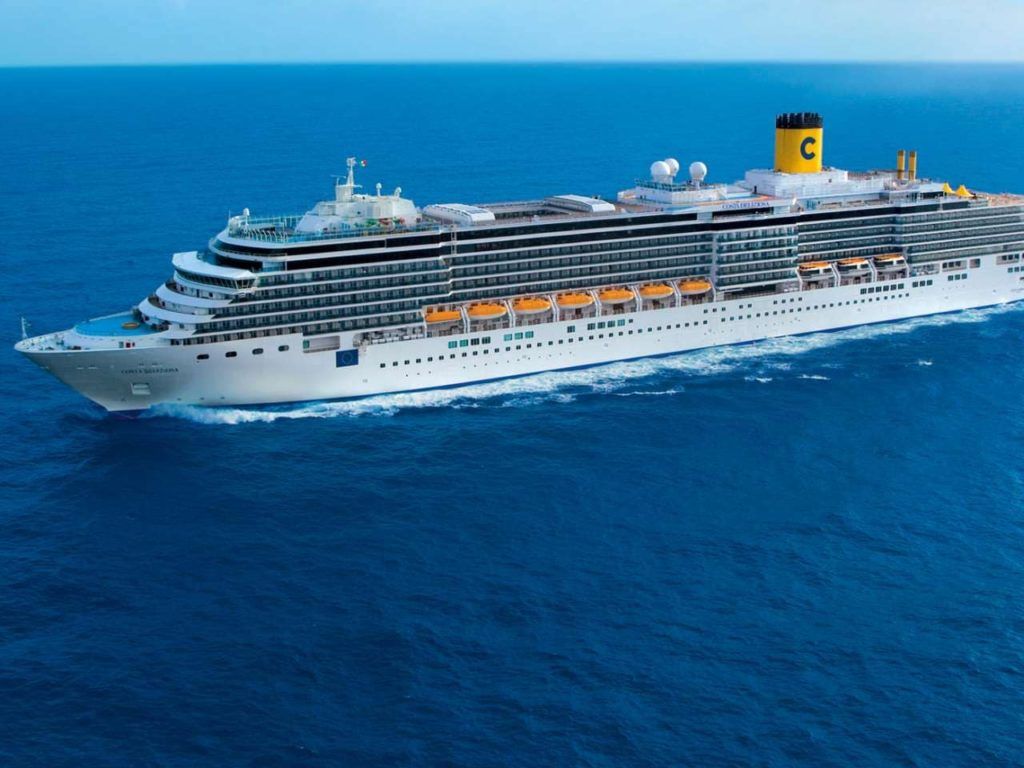 Cruise line officials claim that the decision was based on recommendations from the country's health ministry.
This past week, AIDA Cruises also announced plans to resume sailing. The cruise line received government authorization to begin cruising on September 6th from Kiel, Germany.
While all other cruises are cancelled until at least September 30th, additional Norwegian fjord cruises on AIDAperla are planned for September 12, 19 and 26, 2020.
Related Post: When All Major Cruise Lines Plan to Resume Service
Viking Cancels Cruises Through the End of 2020
In cruise cancellations news, Viking Cruises officially postponed sailings through December 31st, 2020. Chairman Torstein Hagen noted in a video letter to guests that Viking was the the first cruise line to halt sailings back on March 11th.
In Mr Hagen's letter he also notes that the recovery from the pandemic has been "sporadic". He also referenced that given "recent events", being able to travel internationally is still "some time away". It is unclear whether he was referring to news reports about COVID-19 cases on cruise ships. Or, if he was referencing changes to travel restrictions.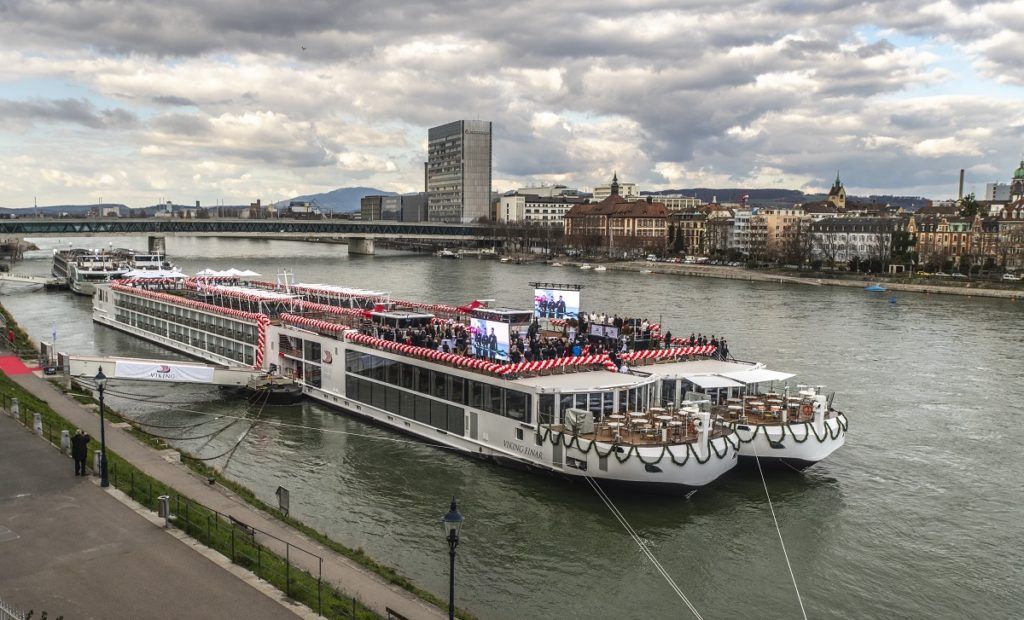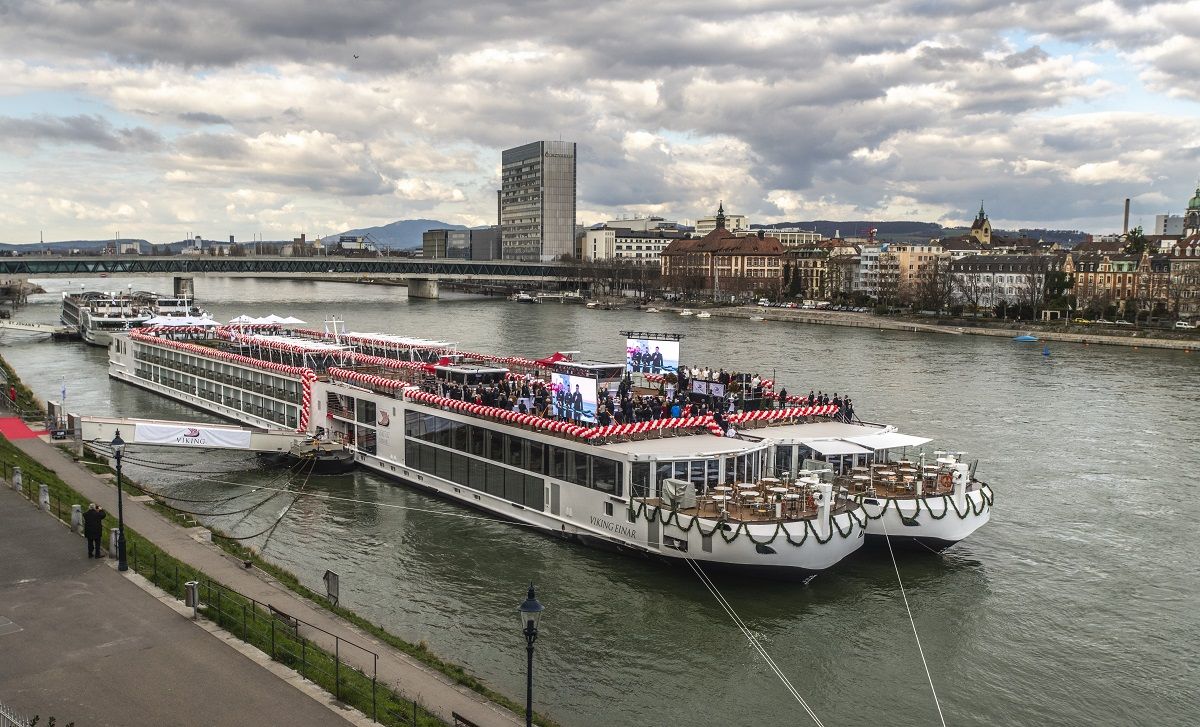 Several European cruise lines, including TUI Cruises, AIDA Cruises, and Costa Cruises have all had crew members test positive for the virus. Other lines, including Sea Dream Yacht Club, UnCruise Adventures, and Paul Gauguin have had reports of passengers testing positive.
Passengers affected by Viking's cancellations can receive a refund of all monies paid. Or, they can receive 125% future cruise credit. The credit is good for 24 months and is fully transferable. If vouchers go unused, guests will receive a full refund of the original amount paid to Viking.
Further, if cruisers re-book a Viking river or ocean cruise by August 31st, it will be covered in the cruise line's Risk Free Guarantee. This guarantee lets cruisers cancel up to 24 hours in advance of a sailing for any reason. After cancelling, cruisers will receive a future cruise credit for the total amount paid for a trip.
Related Post: What It's Like to Take a Viking River Cruise
Holland America Line Postpones Cruising Until December
There are even more signs that cruising in the U.S. might not resume in 2020. Earlier this week, Holland America Line also announced a further delay to cruising. The cruise line cited travel and port restrictions due to the pandemic as the primary reason it was canceling cruises through December 15, 2020. It was just a few weeks ago that sister brand Princess Cruises announced cancellations through the same date.
The list of affected regions is quite extensive. According to the HAL Blog, the cruise line is cancelling all North American cruises to the Caribbean, Mexico, Panama Canal, and Pacific Coast. South America, Antarctica, Hawaii, South Pacific, Australia, and Asia itineraries are also cancelled.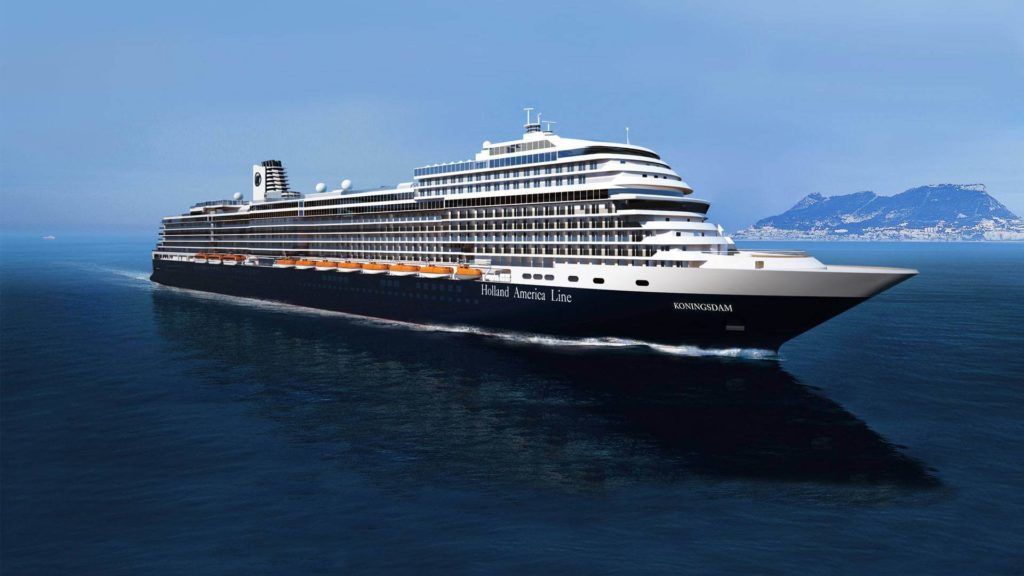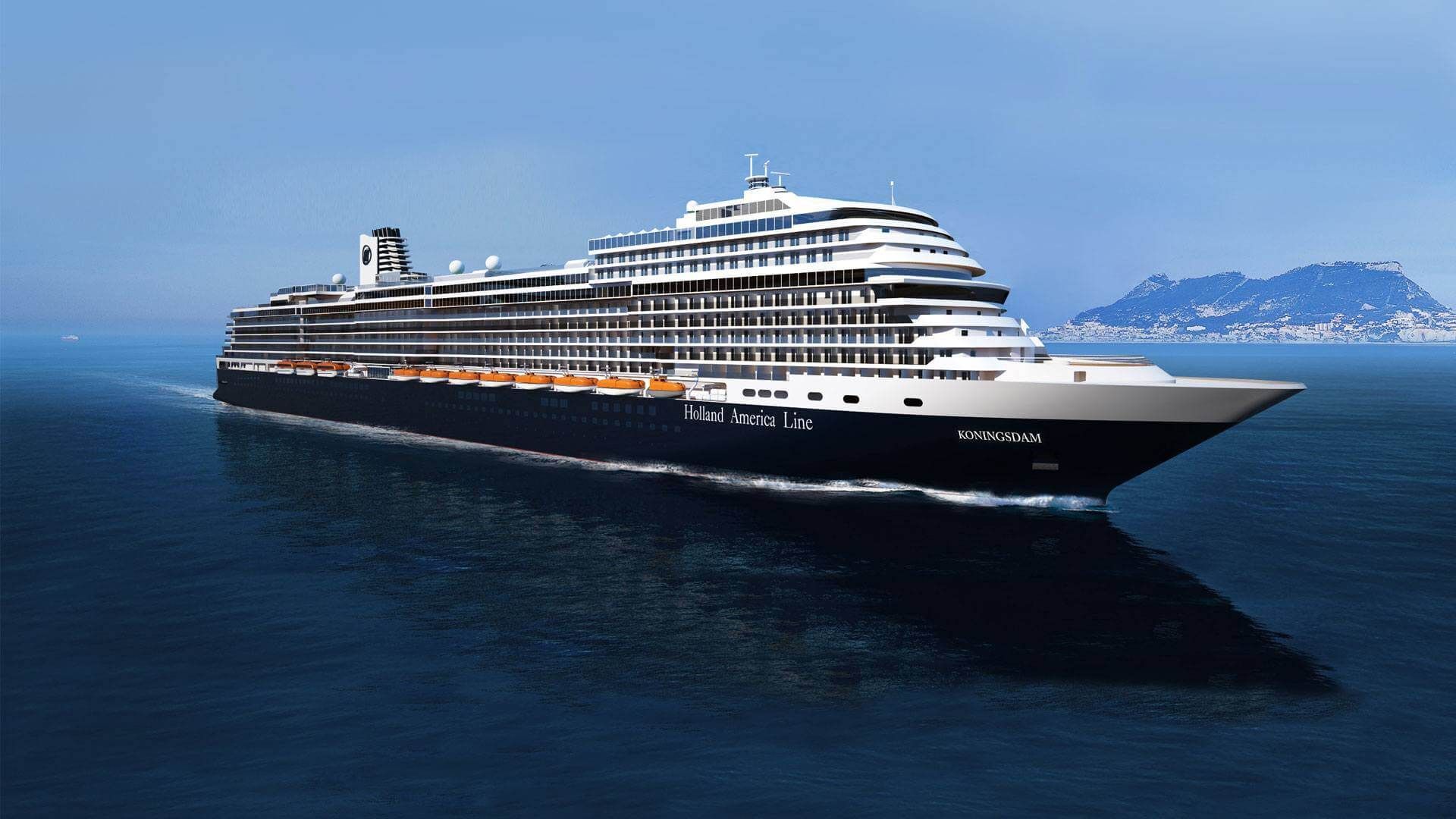 Like most cruise lines, those impacted by the cancellations have a couple options. Passengers paid in full will have the ability to receive a future cruise credit (FCC) of 125% of all monies paid. The FCC is valid for 12 months from the date of issue. Cruisers must redeem this credit for sailings departing through Dec. 31, 2022.
For cruisers who have deposits on cruises, Holland America Line is offering a credit of double the amount paid. The same restrictions apply to these credits.
Cruisers who prefer a refund can receive one to their original form of payment. These travelers must complete an online request form no later than Sept. 15, 2020.
Royal Caribbean Looking to 2021
In an earnings call earlier in the week, Royal Caribbean Group leadership expressed their vision for the future. With statements by the corporations CEO, CFO, and Royal Caribbean International's president, the call was less about current financials and more about the company's road ahead.
As COVID-19 has wrecked havoc on all cruise lines, Royal Caribbean executives feel confident that the company will return stronger than before the pandemic. In fact, the company acknowledged that it still has $700 million in funds that it can access to whether the downtime.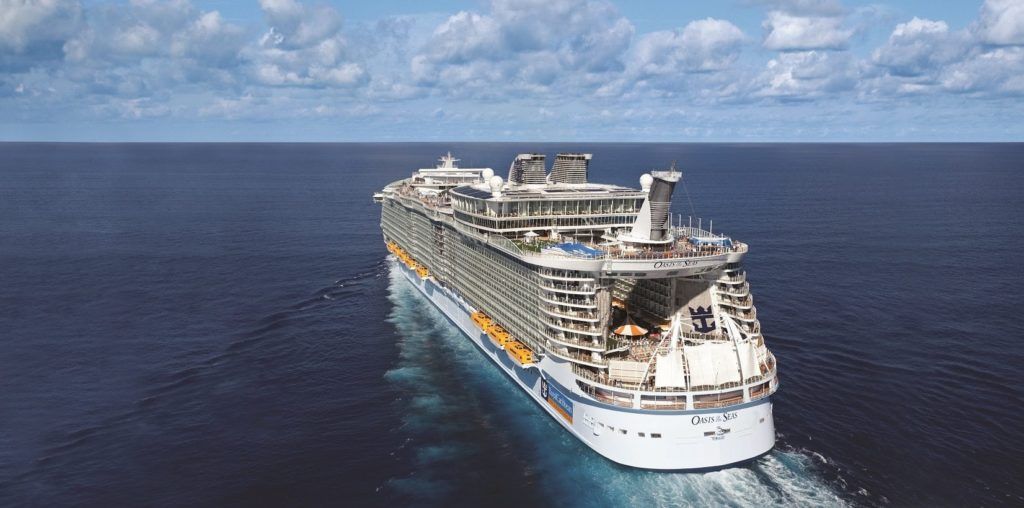 To date, the company has cancelled a staggering 1,545 sailings, a reduction of 65% of its cruise capacity in a typical year. In addition, the Group confirmed that it will take delivery of three ships in the next 12 months. Orginially, five new builds were planned to be delivered through July 2021.
What is encouraging is the demand and increase in bookings. According to the CFO, Jason Liberty, bookings are now more than double what they were during the first eight weeks of the pandemic. While Q1 for 2021 is still "soft", bookings for key regions in the summer and end of 2021 are "quite strong". These include Alaska, Caribbean, and Bermuda cruises.
While pricing is flat, and volume is "within historical ranges", what has the company optimistic is who is booking. Right now, the cruise line indicates that 60% of bookings for 2021 are new bookings. So, even though a substantial number of cruises reserved for next year are from cancelled cruises this year, demand is still strong for cruise vacations in the future.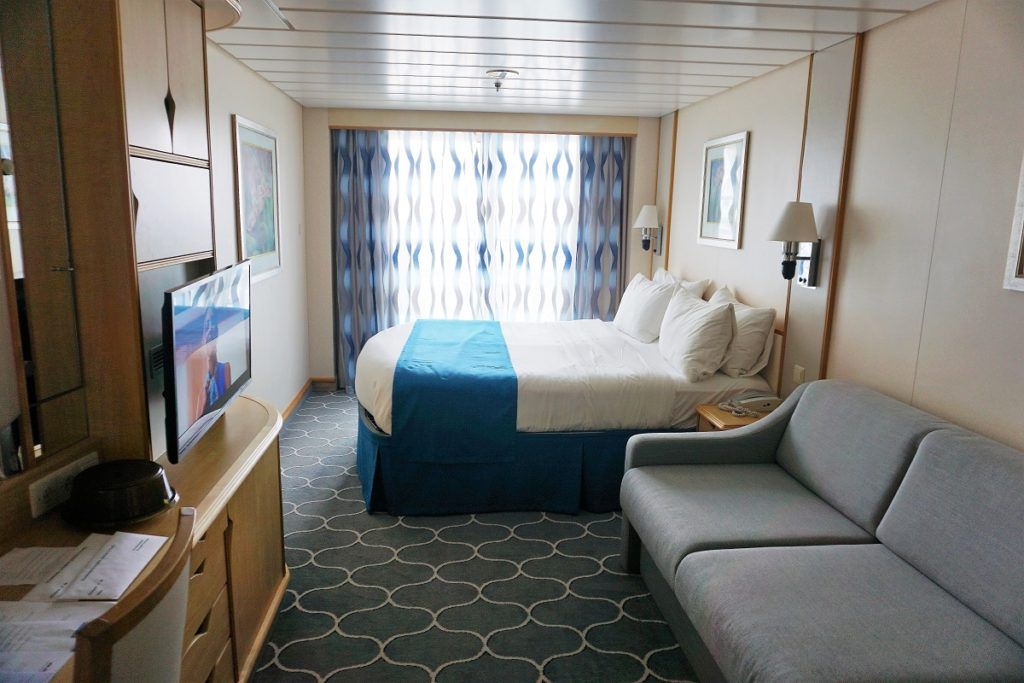 I guess this means we better start booking some 2021 cruises before they are all sold out!
Comments
Did we miss any major cruise news for August 14th? Do you have any headlines that you want to share? Drop us an anchor below with your cruise updates for this past week.