Are you wondering if a cruise during the holidays is right for your family?
While some people might be concerned that taking a vacation this time of year means you have to sacrifice holiday spirit and cheer, nothing could be further from the truth. A cruise during the holidays could be a great gift idea for family or a way to start a new holiday tradition.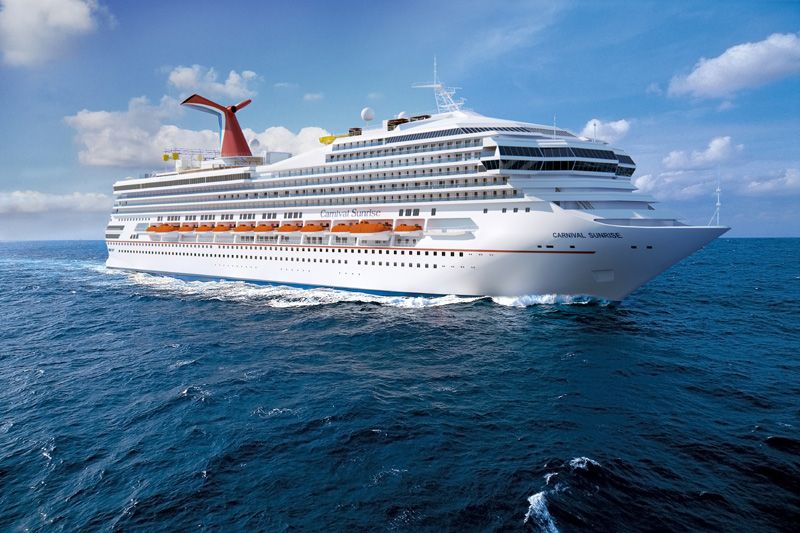 Want more reasons? Below are our 8 reasons to cruise during the holidays. Take this list to Santa; hopefully, you have been good enough this year to enjoy a great vacation!
8 Reasons to Cruise During the Holidays
Gift Giving Made Easy
Don't know what to get your family and friends? Well, you can wrap up all of your shopping with a few clicks of a mouse (or trip to a travel agent) when you cruise during the holidays. You will quickly become the favorite relative when you tell everyone they will be spending time together in some tropical location like Hawaii or the Caribbean. Of course, you can cruise to almost anywhere in the world. The options are endless. Or, perhaps you might just want to escape the family, in Four Christmases style.
Visit a Winter Wonderland….or the Caribbean
Why be stuck in the middle of nowhere at your in-laws house? When you cruise during the holidays, the destinations are limitless. You can escape the winter blues to locations like the Caribbean, Hawaii, or Australia, or you can enjoy traditional celebrations by sailing the rivers of Europe to explore the Christmas markets. Part of the fun of cruising during the holidays is investigating all of the potential locales you could visit. It makes the gift more meaningful and memorable when the family does some of the planning together. Of course, you could also just surprise everyone with this amazing gift.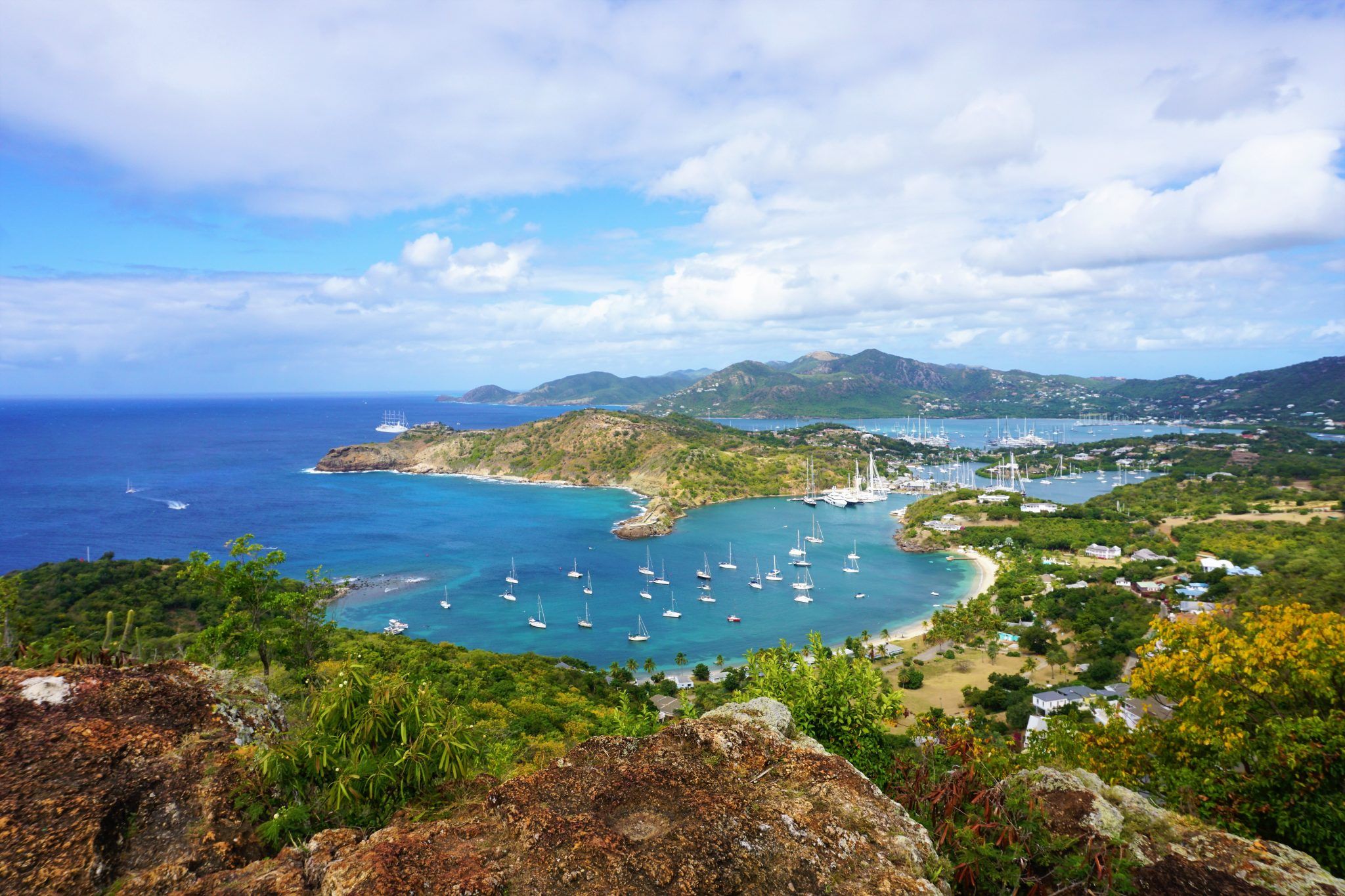 Santa Can Still Find You
Your young ones (or those kids at heart) might be worried that if you are on vacation, Santa will not be able to find you. You can let those skeptical family members know that when you cruise during the holidays, Santa can still deliver gifts. Depending on the cruise line, Santa may even make an appearance on the ship during your sailing. You can plan to have gifts from the cruise line delivered to your stateroom or stock a few gifts away in your carry-on without the children knowing.
Seasonal Decorations without the Fuss
Take a year off from rigging up all of those Christmas lights and pass on trekking through the woods looking for a tree this year. If you cruise during the holidays, your ship will be all decorated for the occasion. Some cruise lines add a bit more seasonal décor than others, so if you want a ship with plenty of cheer, do a little research first. Ships also offer special events to help you get into the holiday spirit. If you still want even more Christmas cheer, you can bring your own decorations for your cabin.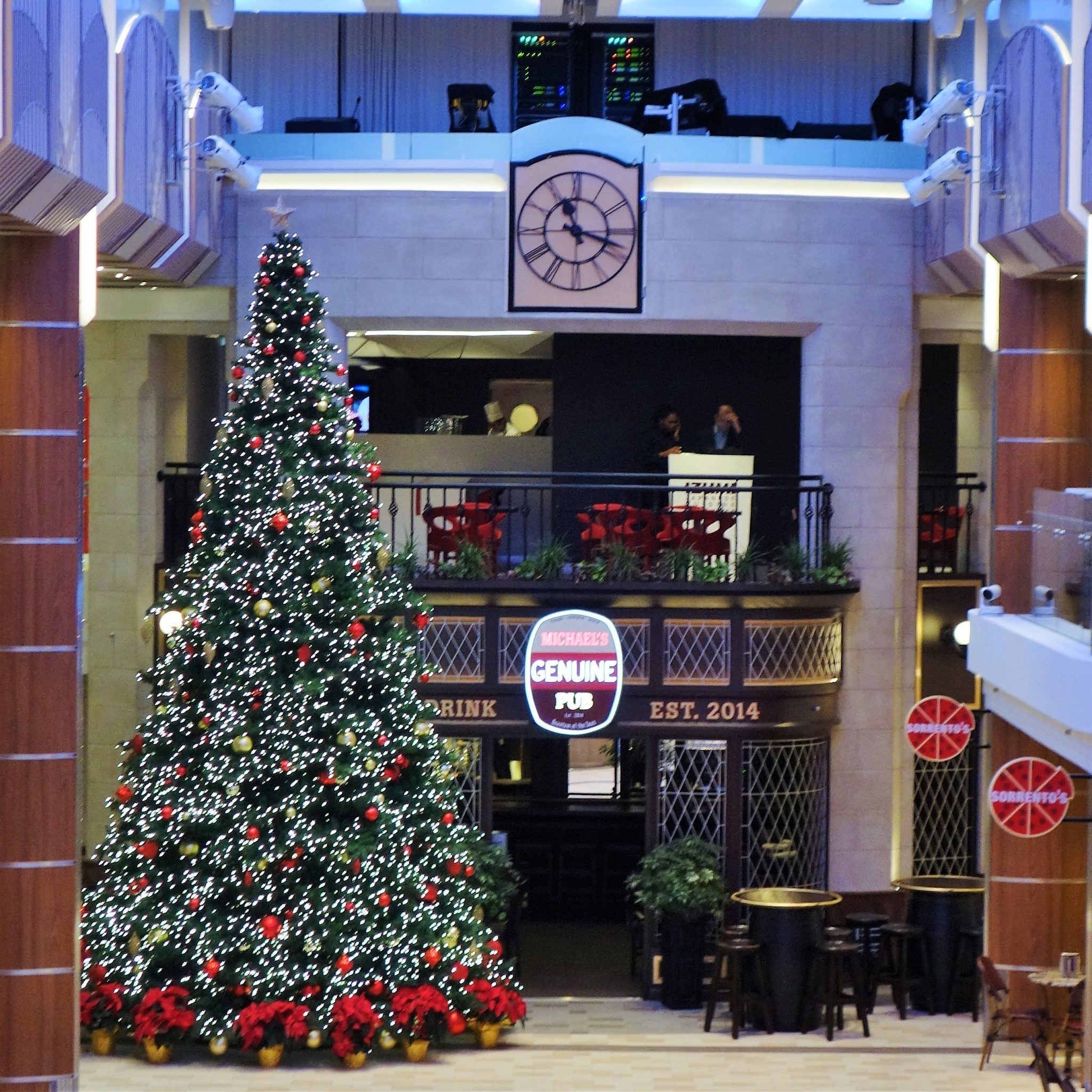 You Can Still Go Shopping
If you have loved ones that feel the need for some retail therapy, they can still do some bargain hunting even when you cruise during the holidays. Many modern ships now offer a variety of shopping options for jewelry, liquor, and other items from premium brands right onboard. Not to mention, there are plenty of $10 sales for those who love to score a deal. Many ports of call also feature great shopping with port guides and special deals on local goods. Just make sure if you do plan to shop for gifts that you have enough room in your luggage for the trip home.
No Cooking or Cleaning
One of the biggest headaches near the holidays is all of the cooking and cleaning that comes with hosting the event. A cruise during the holidays eliminates this extra work. You can dine on daily multi-course meals, with many ships featuring special menus on days like Thanksgiving, Christmas, and New Years Eve, without having to worry about the clean up afterwards. Not to mention, your room attendant will be there to freshen up your cabin and provide nightly turn down service. This pampering is a holiday gift all itself.

All the Family under One Roof
Have you always dreamed of having everyone together for Christmas? Well, unless you want to have the entire family under YOUR roof, a cruise during the holidays means all your family is together on one ship! You can even opt to have rooms on the same deck to share more quality time. While on the ship, you can plan certain times to be together as a family while still giving everyone some time to do their own thing. A nightly dinner together is great, but no one will have to worry about overstaying their welcome. A cruise during the holidays can help reduce stress, allowing you to focus on what matters.
Get a Free Cruise
If nothing else, getting a large group of family and friends together on the same ship might mean a free cruise for you. If you are able to convince enough of your relatives that the whole family should go on a cruise together, and you coordinate the trip, your stateroom could be free! Most cruise lines offer group rates and promotions that include free staterooms for a certain number of booked cabins. Also, with enough booked cabins, travelers might qualify for additional bonuses like extra onboard credit, specialty dining, or exclusive events for the group. Not a bad way to cruise during the holidays!
Related Post: Tips for Planning a Holiday Cruise
Comments
Have you taken a cruise during the holidays? Do you have any tips about how get in the holiday spirit when you travel during this time of year? Drop us an anchor below to let us know your top reasons to vacation around the holidays.