Someday is here! Today, Celebrity Edge will be the first ocean cruise ship to set sail from the U.S. in over a year. Of course, we will be onboard to document this milestone event! These cruises will employ a number of new health and safety protocols. To help those planning a trip on this vessel, we review all of the new Celebrity Edge health and safety protocols that you can expect during your cruise.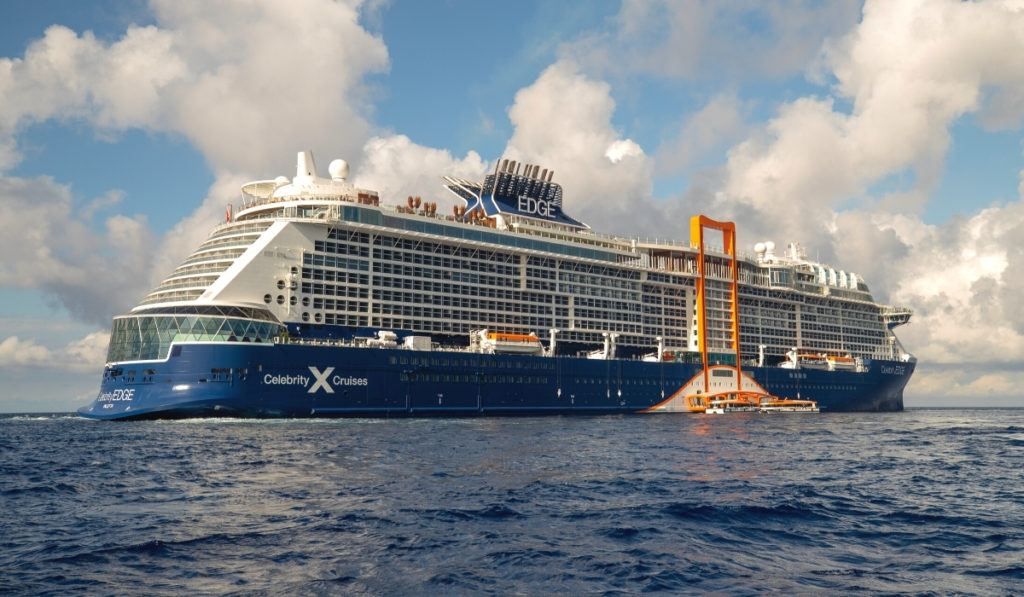 Celebrity Edge Health and Safety Protocols
Vaccination Requirements
Originally, when Celebrity Cruises announced Celebrity Edge sailings from the U.S., the cruise line indicated it was requiring all age eligible cruisers to be vaccinated for all sailings. According to documentation from the cruise line, cruisers must present original proof of vaccination at the terminal to be allowed onboard a vessel.
Now, the cruise line has modified this requirement for Florida sailings. Vaccinations are strongly encouraged but not required. Guests will also be voluntarily asked to show proof of vaccination.
In an email sent to booked guests, Celebrity Cruises has indicated that guests sailing from FL who decline to show proof of vaccination will be treated as unvaccinated. These individuals will not be denied boarding, but they will need to undergo additional procedures.
Since Celebrity Edge did not complete a test cruise first, the cruise line will need to ensure a 95% vaccination rate to comply with CDC guidelines. But, how will Celebrity Cruises ensure that the ship hits the 95% vaccinated passenger criteria established by the CDC?
On our sailing last week, with all vaccinated adults, the ship only had 94% of all passengers vaccinated. The sailing this week on Adventure of the Seas sailed with only 92% vaccinated, given a higher percentage of children.
Now, Celebrity Cruises does cater more to adults and couples. Still, even if the ship has fewer children, if there are unvaccinated or unverified adults, it is still unclear what procedures the cruise line will use to ensure it hits this threshold.
Another question is how will Celebrity Cruises distinguish vaccinated from unvaccinated guests onboard the ship?
Related Post: Guide to Celebrity Cruises Ship Classes
COVID-19 Testing
Celebrity Cruises is not requiring COVID-19 tests for vaccinated adults 16 years of age or older. Complimentary COVID-19 tests will be available for cruisers from countries that require a COVID-19 test for re-entry.
For children 2 to 15 years old, Celebrity Cruises will administer a complimentary RT-PCR test at the terminal on embarkation day. In addition, per CDC guidelines, the cruise line will administer RT-PCR tests for cruises longer that 4 days for these unvaccinated minors prior to return home. This test is also complimentary.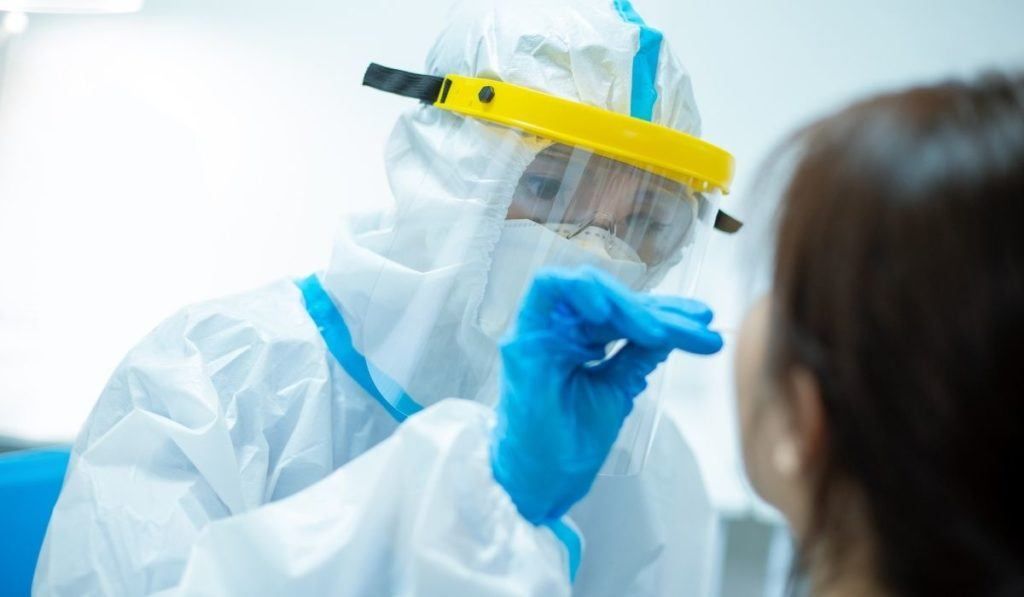 Unvaccinated cruisers 16 years of age or older will also need to undergo additional COVID-19 testing; however, these tests will be at their own expense. These additional procedures include arriving at the terminal with a negative PCR test. Then, they will also need to undergo a test at the terminal, as well as an additional test mid-cruise, and a final test at the end of the voyage.
The added cost of these onboard tests is an additional $178 (not including pre-cruise PCR test). Celebrity Cruises will add these charges to these cruisers' onboard folios.
EXCLUSIVE SAVINGS: Celebrity Cruises Cruise Deals
Mask Wearing
According to CDC guidelines, cruises that include at least 98% vaccinated crew and 95% vaccinated passengers do not need to adhere to most health recommendations. This includes mask-wearing indoors or outdoors.
Similar to our sailing on Adventure of the Seas last week, Celebrity Edge will not require vaccinated adult passengers to wear masks once onboard the ship.
Cruisers will need to wear face masks during check-in and embarkation at the terminal though. Cruisers will also need to follow regulations regarding masks when going ashore at ports of call.
We expect that all crew members will be wearing facial coverings throughout the trip.
Now, for Celebrity Edge sailing from Florida, the cruise line has to make further stipulations for unvaccinated adults. These unvaccinated cruisers will be required to wear masks at all times, except when eating and drinking. This policy applies to both indoor and outdoor venues.
Further, there will be separate areas for unvaccinated adults in venues such as the theater and main dining room.
Embarkation Day Procedures
There are also new Celebrity Edge Health and Safety Protocols for embarkation day. Many of these new procedures are easily completed on the Celebrity Cruises app. So, we highly recommend downloading it before your trip.
The cruise line is requiring guests to complete a pre-cruise check in. At check-in, we were assigned an embarkation time. The cruise line is requiring that guests adhere to this arrival time to ensure distancing in the terminal. So, don't plan to arrive early, as you will not be allowed into the terminal.
Additionally, all cruisers must complete an enhanced health questionnaire 24 hours prior to embarkation. This questionnaire can be completed in the Celebrity Cruises app.
Next, cruisers need to arrive at the cruise terminal with their Xpress Pass, either printed or on the Celebrity app to begin the embarkation process.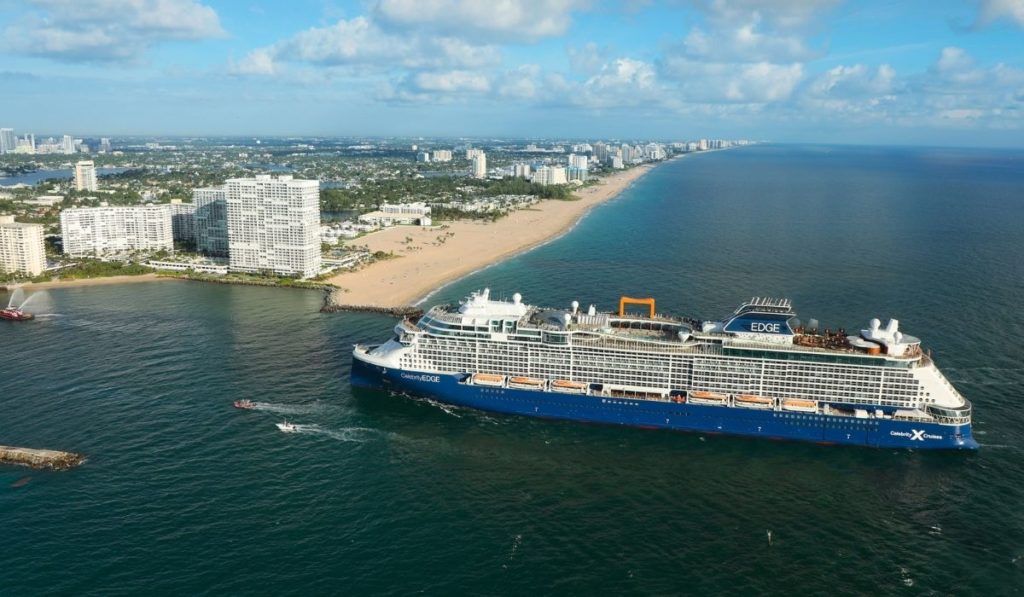 Once at the pier, cruisers must attest that there has been no changes in their health status in the past 24 hours and voluntarily show proof of vaccination. This should make the check-in process quick and efficient.
Once onboard, cruisers need to complete the mandatory safety drill using the app as well. This new Muster 2.0 process is the same technology we utilized on our Adventure of the Seas cruise. It is easy and only takes a few moments.
After watching a couple videos on the app (or your stateroom TV), you can report to your muster station. There, you will meet your station leader and review a few quick safety procedures. Then, you are free to go about enjoying the first day of your cruise.
BOOKING BONUS: Score Exclusive Perks When You Book a Celebrity Edge Cruise
Going Ashore
Celebrity Cruises is continually monitoring travel advisories and health conditions in the ports of call it visits. Currently, the cruise line does allow "on your own tours" at certain ports of call. Although, this can change at any moment, like ours did.
Based on current conditions at a particular port of call, Celebrity Cruises can restrict passenger travels at that destination. You can find a list of destinations that require Celebrity curated shore excursions on the cruise line's website.
For our trip on Celebrity Edge departing today, the cruise line made a last minute change. We were informed on Thursday that there were changes to the regulations for visiting Mexico. Now, the cruise line is only allowing passengers to go ashore on Celebrity Cruises approved shore excursions in both Cozumel and Costa Maya.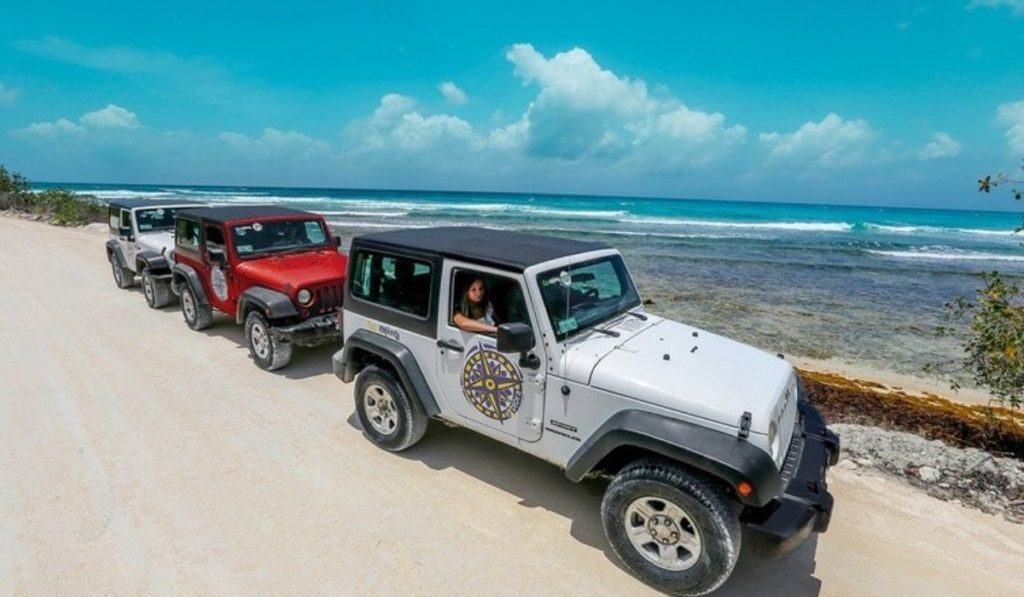 Luckily, we did book both of our tours for these destinations with the cruise line. Thus, travelers will need to be flexible when cruising this summer as these restrictions can change from one sailing to the next.  
In addition, unvaccinated cruisers will have no choice but to book Celebrity curated shore excursions. The cruise line is not allowing these cruisers to go ashore for independent explorations or on private tours.
Further, these cruisers might not be allowed off the ship at certain ports of call based on local regulations.
Stay Tuned
We are boarding Celebrity Edge today and will be providing plenty of updates on these health and safety protocols throughout the course of the week. Be sure to follow along on all our social media channels as we set sail on this first ocean cruise from the United States.
Comments
Would you sail on this ship with these Celebrity Edge Health and Safety Protocols in place? Do you think it is safe to cruise right now? Drop us an anchor below to share your thoughts on cruising this summer.