It is confirmed. Someday is here. Cruising in the U.S. will begin before July 4th! Royal Caribbean Group has revealed that one of its ships has just been approved by the CDC to sail from Fort Lauderdale, FL next month. That's right, Celebrity Edge will become the first major cruise ship to sail from a U.S. homeport!
This announcement comes in on the heels of the one from Royal Caribbean the day before. This announcement revealed that the brand had been approved for a test cruise on Freedom of the Seas.
Celebrity Edge to Sail from Fort Lauderdale
In a Tweet, Celebrity Cruises' CEO Lisa Lutoff-Perlo announced that Celebrity Edge would begin sailing from Fort Lauderdale, FL starting June 26th with Captain Kate McCue at the helm.
This news was later confirmed by a press release from Celebrity Cruises' parent company. In that release, the Royal Caribbean Group's CEO, Richard Fain, was ecstatic about the news.
"Cruising from the U.S. is back!" said Richard D. Fain, Royal Caribbean Group chairman and CEO. "After months of working with the U.S. Centers for Disease Control and Prevention (CDC) and other government officials, our Healthy Sail Panel and industry partners, we can again offer cruise lovers the chance to enjoy the wonders of cruising. We are truly thankful to reach this special milestone."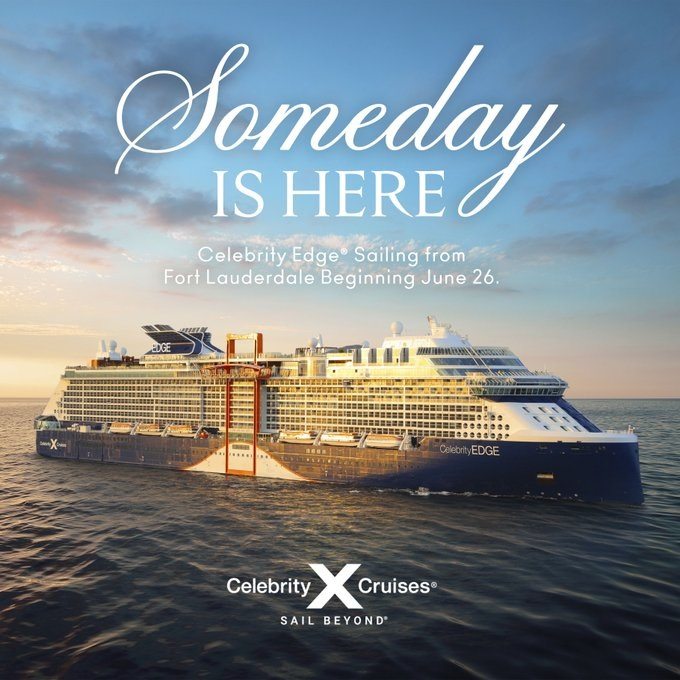 Now, Celebrity Cruises has already announced a series of cruises outside of the United States. The first sailing on Celebrity Millennium departs in a little over a week from St. Maarten on June 5th. The cruise line also has ships planned to restart cruising in Alaska and in Europe this summer.
All of these announced sailings will include 100% vaccinated crew. Celebrity Cruises will also require all adults over 16 years of age to show proof of vaccination. Starting on August 1st, the cruise line is requiring proof of vaccination for everyone 12 years or older.
Exclusive Savings: Find the Lowest Fares on 2021 Celebrity Cruises Sailings
Thus, the cruise line can forego test cruises prior to sailing from the U.S. if it maintains a passenger ratio of 95% vaccinated travelers.
Earlier today, the CDC released updated guidance for fully vaccinated cruises. Essentially, the CDC has significantly loosed the requirements on face masks and social distancing if cruise lines sail with 95% of passengers being vaccinated.
Celebrity Cruises is a premium cruise line that caters to couples and more seasoned travelers. So, this requirement would be much easier for the cruise line to maintain as there tend to be less young children on its ships versus Royal Caribbean or other family-oriented cruise lines.
Right now, the Celebrity Cruises' website has the first sailing available as July 3rd. However, the June 26th cruise is available to travel agents and will likely open to the public soon.
The June 26th sailing is a Western Caribbean cruise visiting Nassau, Bahamas and Cozumel and Costa Maya, Mexico. The July 3rd sailing is an Eastern Caribbean cruise visiting Nassau, St. Thomas, and St. Maarten. The itineraries will then rotate between Eastern and Western routes.
Celebrity Edge Cruises the Caribbean
Celebrity Edge is the first of the new Edge-class ships with some of the most innovative features at sea. These include the multi-purpose Magic Carpet. This cantilevered platform acts as a bar, restaurant, and even a tender station.
There is also the transformational Eden. Located at the aft of the ship, Eden offers a tranquil space during the day to relax. With a signature bar and restaurant, as well as interactive entertainment, Eden comes alive at night.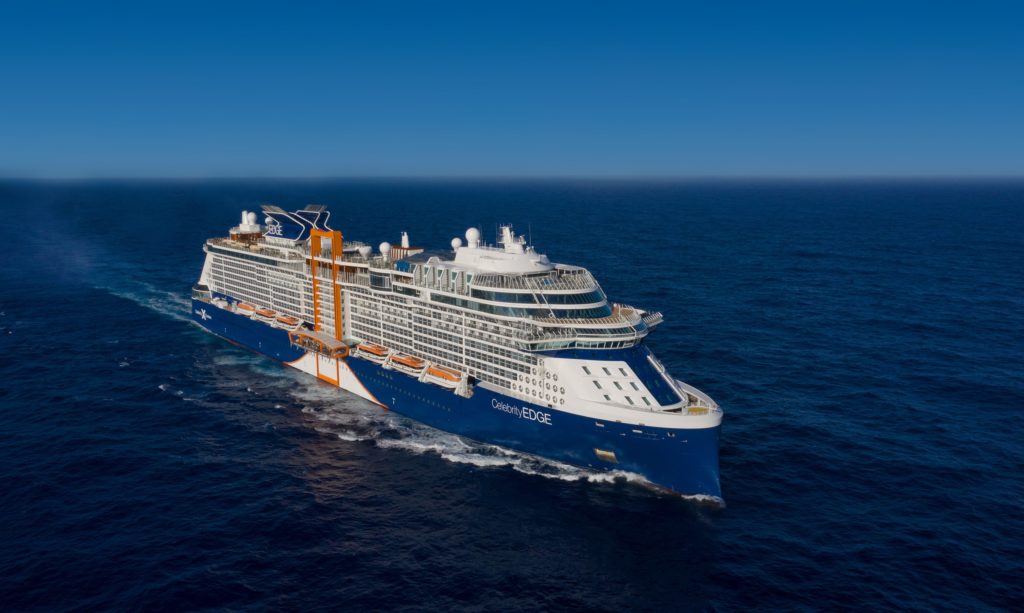 We sailed on a Celebrity Edge Western Caribbean cruise back in 2019. The ship also offers some amazing outdoor spaces, with its Resort Deck and Rooftop Garden. Additionally, there are four themed main dining rooms, each with signature menu options.
So, we can't think of a better ship to return to service for Celebrity Cruises than Celebrity Edge!
Comments
Are you excited to hear about Celebrity Edge returning to the U.S.? Would you sail on one of these first cruises? Drop us an anchor below with your summer 2021 cruise plans.
Stay up to date with the latest cruise news and travel updates!