Carnival Glory Latest Ship to Be Adorned with New Red, White and Blue Hull Design
July 8, 2021
Carnival Glory, shown here in dry dock in Marseilles, France, is the latest Carnival Cruise Line ship to be adorned with a stunning new hull design that is becoming a trademark of Carnival Cruise Line which proudly sails as America's cruise line.
Carnival Magic received the new livery in May while Carnival Dream is next in line for the hull design when it completes its dry dock later this month.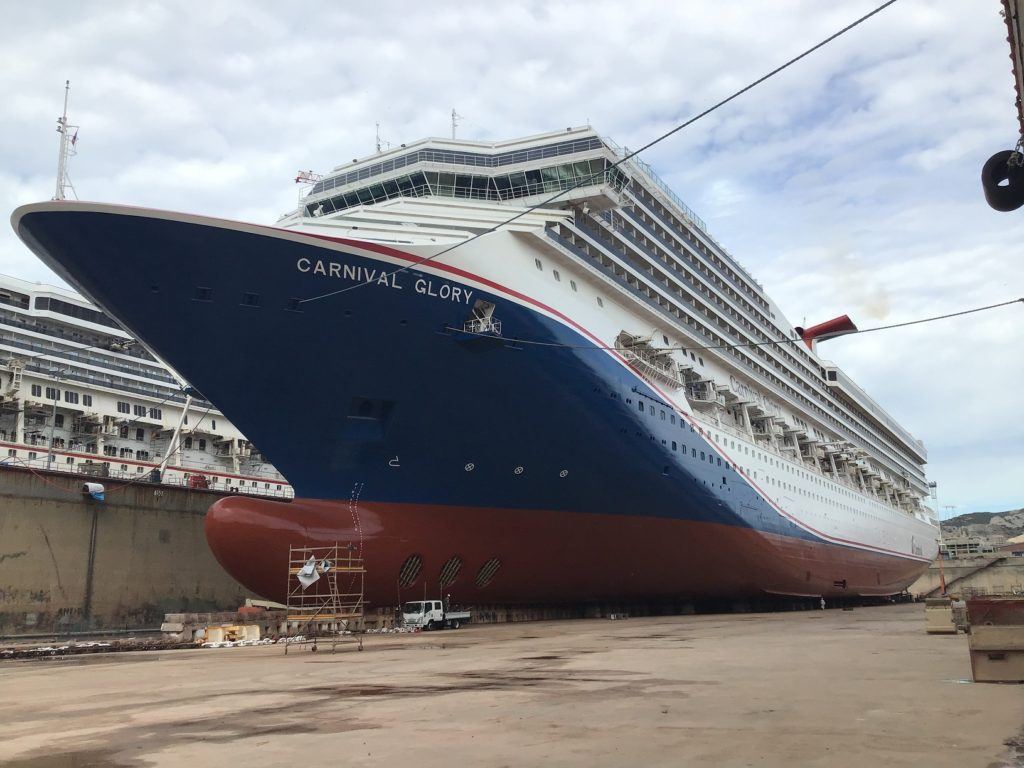 The new livery pays homage to maritime tradition and is inspired by design which debuted on its newest ship, Mardi Gras, scheduled to enter service from Port Canaveral, Fla., July 31.
SOURCE Carnival Cruise Line
Comments
What do you think of the news that Carnival Glory receives new hull art? Do you like the new red, white, and blue hull design which first debuted on Mardi Gras? Drop us an anchor below to share if you plan to sail with Carnival Cruise Line this summer.
Stay up to date with the latest cruise news and travel updates!