Carnival Dream Becomes Latest Carnival Cruise Line Ship Adorned with New Hull Design
July 13, 2021
Shown here in dry dock in Marseilles, France, Carnival Dream is the latest Carnival Cruise Line ship to be adorned with a stunning new hull design, joining Carnival Magic and Carnival Glory which were completed over the past few weeks.
The eye-catching livery is inspired by design that debuted on the line's newest and most innovative ship, Mardi Gras, while serving as an homage to maritime tradition with patriotic red, white and blue hues, also the colors of Carnival Cruise Line which proudly sails as America's cruise line.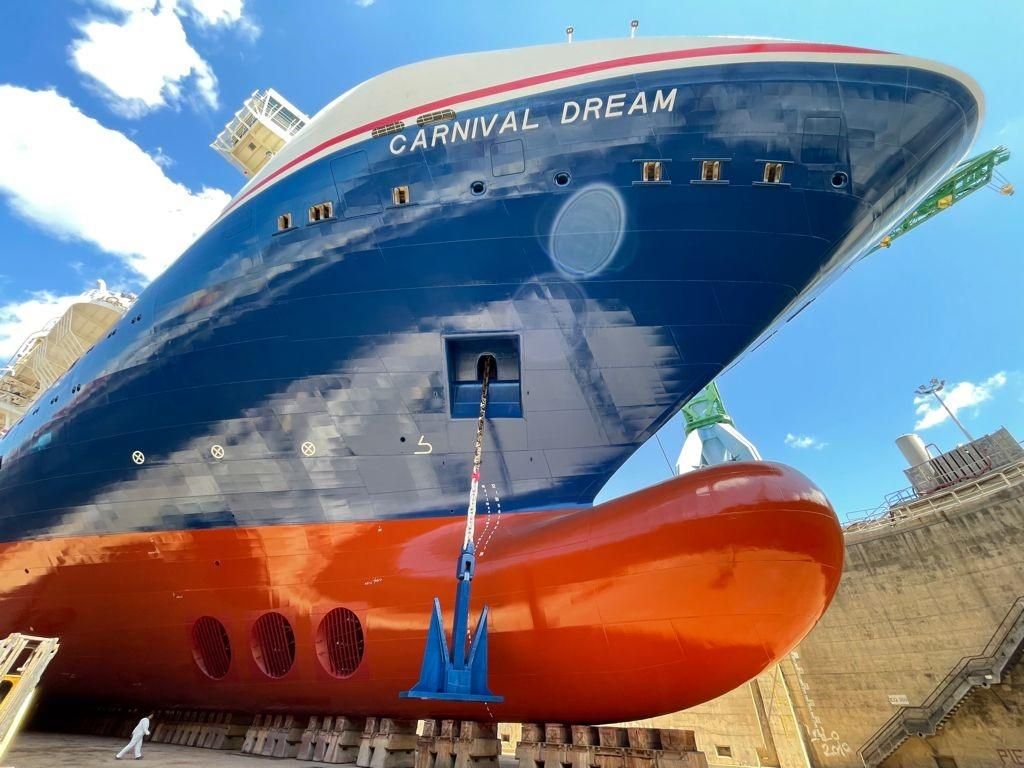 The next ship in line is Carnival Valor, which is currently in dry dock with work scheduled to be done by the end of July, marking the fourth ship to feature the new livery. Going forward, the new design will be added across all Carnival Cruise Line ships.
SOURCE Carnival Cruise Line
Comments
What do you think of the news that Carnival Dream becomes the latest ship to receive its new hull art? Do you like the new red, white, and blue design? Drop us an anchor below to share your upcoming plans to sail with Carnival Cruise Line.
Stay up to date with the latest cruise news and travel updates!