It is hard to believe that we were last on a cruise ship back in March of 2020. When our Freedom of the Seas cruise was altered due to the emerging health crisis, we never thought it would be this long. Now, it has been 15 months since ocean cruise ships have sailed from North America. Are we ready for this first cruise in over a year? We take a look at how we prepared for our first cruise since the shutdown, on Adventure of the Seas
How We Prepared for Our First Cruise in Over a Year
Booking the Cruise
When Royal Caribbean announced that Adventure of the Seas would cruise from the Bahamas this summer, we were ecstatic. At that point, there were so many unknowns about the future of U.S. cruises. Thus, there was no doubt in our mind that we had to be on this initial cruise.
We felt like these cruises would book up quickly since there was so much pent up demand from cruisers. So, we reached out to a trusted travel agent who has spent hundreds of days at sea with Royal Caribbean. We wanted to ensure that we would be on the first cruise leaving on June 12th.
Luckily, as soon as the cruises went on sale to travel agents, we were able to secure our desired cabin category. Since then, he has been a wealth of info providing us with all the latest updates regarding these summer sailings.
Reserving Flights
Securing flights to Nassau, Bahamas from our home in New England proved to be more difficult (and expensive) than we imagined. With the pandemic, many airlines' schedules are reduced. Not to mention, it was next to impossible to find direct flights to and from the Bahamas from our nearby airports.
So, we are now on our third set of round-trip flights (make that fourth!). With the airlines changing some of our flights or ultimately canceling them altogether, we opted for the Air2Sea program with Royal Caribbean.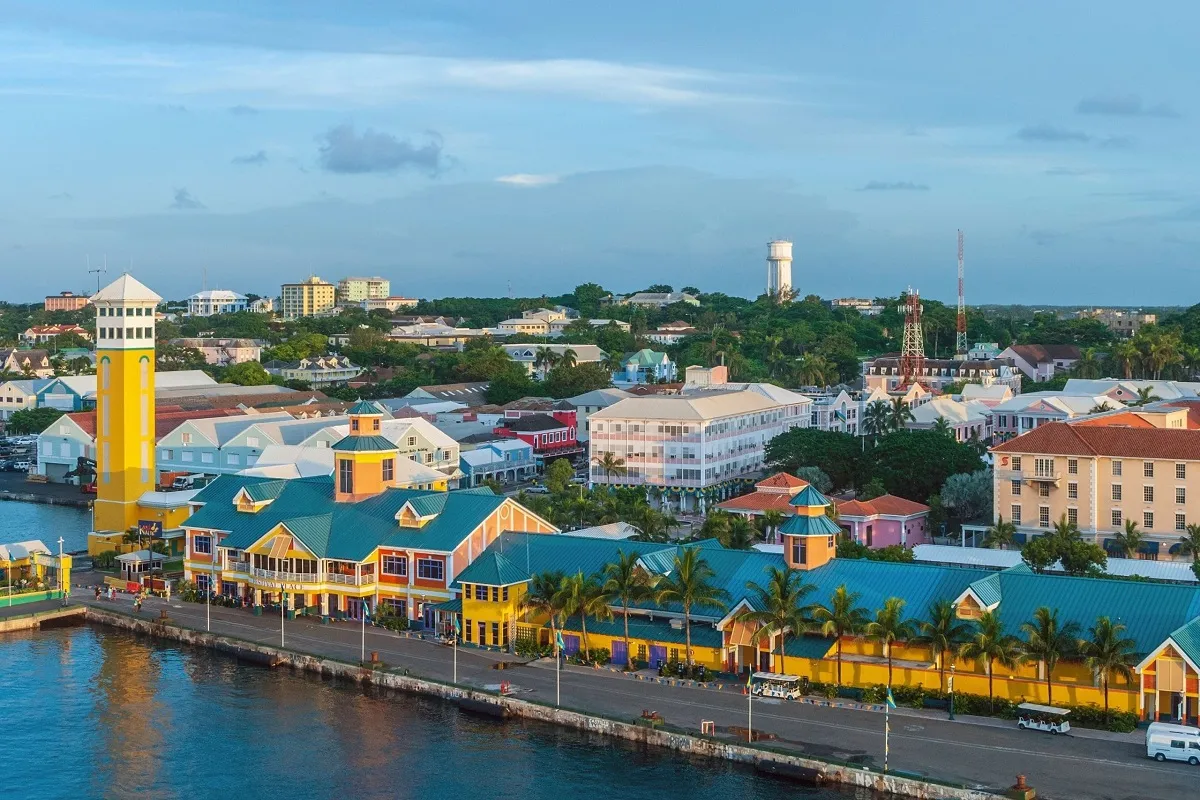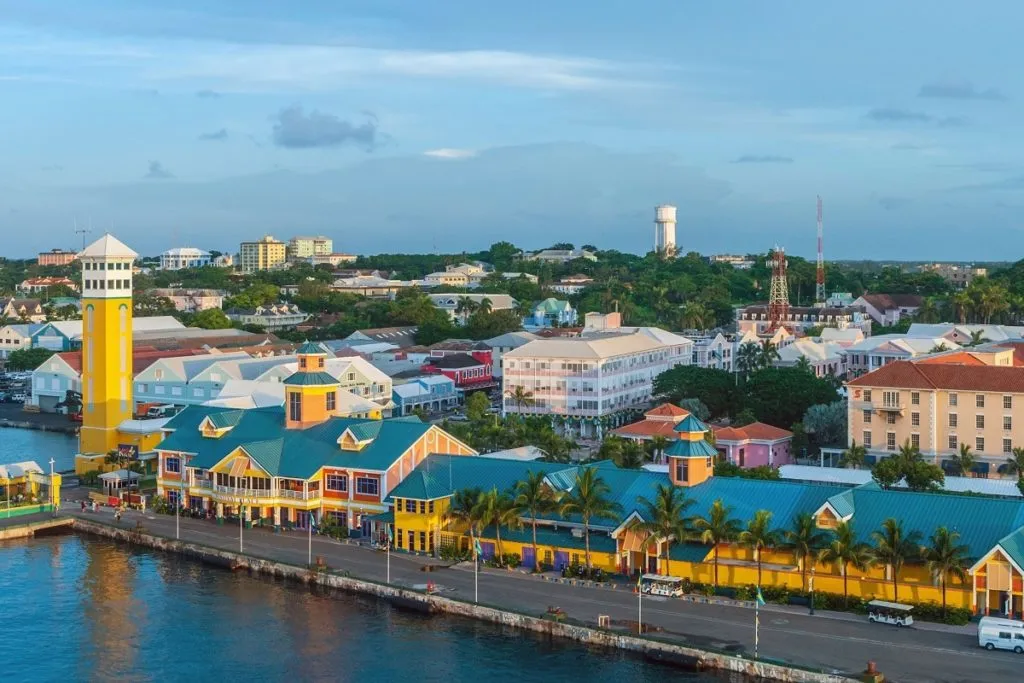 Honestly, this is the first time we have ever even considered this option.
Again, our travel agent was able to find some reasonable airfare from our preferred airport. Plus, these new flights did save us money compared to the ones we booked on our own.
We definitely suggest you do some comparison shopping for your flights. But, don't overlook the cruise line's options either. With limited flight options currently, these Air2Sea flights give us peace of mind that we won't miss the ship.
UPDATE: We are even more thankful that we booked with Air2Sea now. We received an update about 8 hours before our departure announcing a flight delay. This delay meant that we would miss our connector flight to Nassau.
After close to two hours on the phone, we were able to secure new flights with a different airline, not ideal, but flights nonetheless. If we had to make this switch on our own, it would have cost us close to double.
EXCLUSIVE SAVINGS: Save With the Latest Royal Caribbean Cruise Deals
A Pre-Cruise Hotel Stay
It seems to be about 50/50 between those who are flying in early for this cruise and those who are flying in on embarkation day.
We opted to fly in early and spend a pre-cruise day in the Bahamas. Booking our cruise in mid-March, we had no problems finding a hotel near the Nassau, Bahamas cruise port.
There are several different types of hotels on the island. We opted for a premium hotel, the Grand Hyatt Baha Mar. This massive resort includes many upgraded amenities that we plan to enjoy during the afternoon of our stay.
Of course, we also want to be well-rested for our first cruise embarkation day in over a year.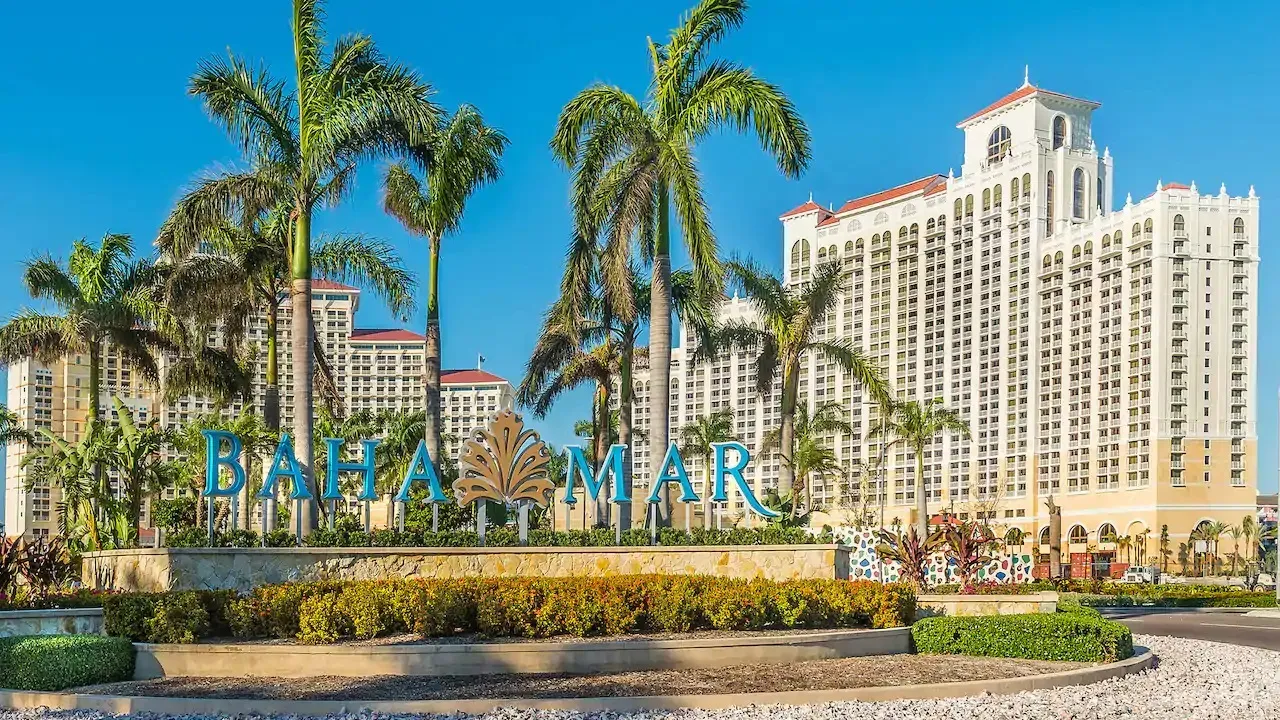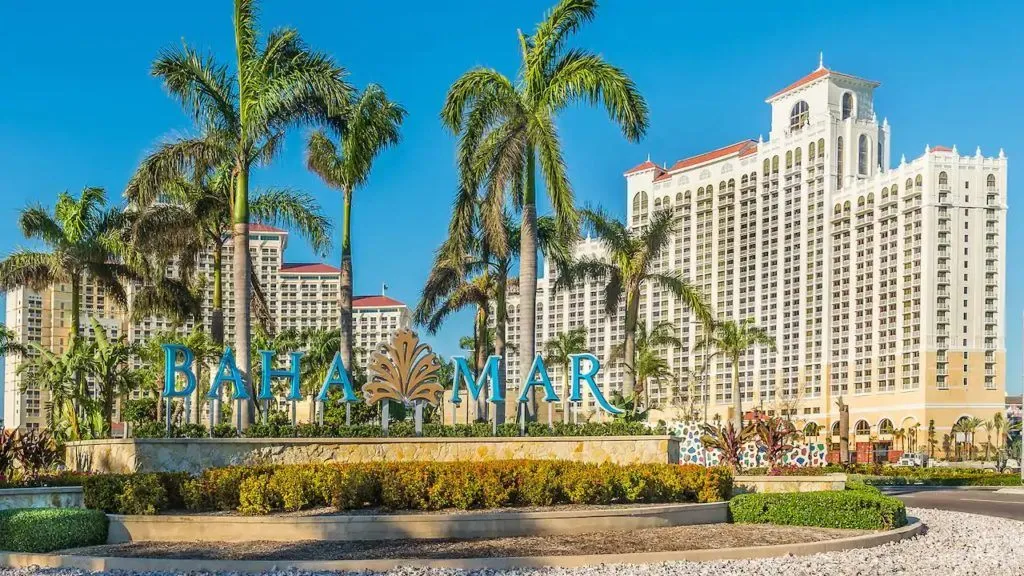 If you are considering a pre- or post-cruise stay, you should be able to get a hotel in the area at your price point without too much of an issue. Some of the more popular hotels, such as the British Colonial Hilton, do book up quickly. This is especially true as the British Colonial Hilton is serving as the check-in point for Adventure of the Seas cruises.
Completing the Paperwork
Admittedly, it is a bit of a pain to travel now, especially internationally. There are additional travel documents and requirements of which cruisers need to be aware.
First, there is the Bahamas Health visa. You need to complete this online application at least 48 hours before your arrival on the island.
Currently, individuals can apply for the visa approximately 2 weeks prior to their arrival date. So, at day 14, we logged in and completed this step. Along with some basic info, and passport credentials, you do need to load a copy of your COVID-19 vaccination card.
It took less than an hour for our visas to process. Once processed, we had to pay the $40 fee, and the form was approved. Upon approval, you will receive a QR code that is necessary for entry into the country.
Confirming we have the forms and necessary documents with the airline, did not prove to be as simple. While we provided some information, the app did not allow us to load these other documents. However, we were quickly able to do this at the airport with an agent.
Royal Caribbean's check-in was relatively easy, once it was available for us to do so. Finally, we were able to complete this step about two weeks prior to boarding. The steps included all the usual information like passport info, emergency contact, etc.
Being ahead of the curve, we were able to acquire an early boarding time. Royal Caribbean is requiring cruisers to adhere to this embarkation time to reduce congestion.
There is a health questionnaire that also needs to be completed the day prior to your cruise. This needs to be completed on the Royal Caribbean app.
Further, we received an update email 48 hours prior to embarkation that there will now be a testing requirement. Vaccinated guests will need to undergo a complimentary antigen test prior to boarding.
Planning for Life Onboard
Royal Caribbean did not announce the Adventure of the Seas health protocols until just over a week before our cruise. Luckily, many of the protocols are less stringent than expected, given this is a vaccinated cruise.
Still, when getting ready for our first cruise, we do expect some face mask requirements. Currently, the Bahamas does require face masks in public and in certain venues.
With all adults vaccinated, there are no face mask requirements indoors or outdoors onboard Adventure of the Seas. Also, social distancing procedures are minimal. There will be some spacing in restaurants and entertainment venues.
For the most part, we expect these activities to be very similar to pre-COVID cruises.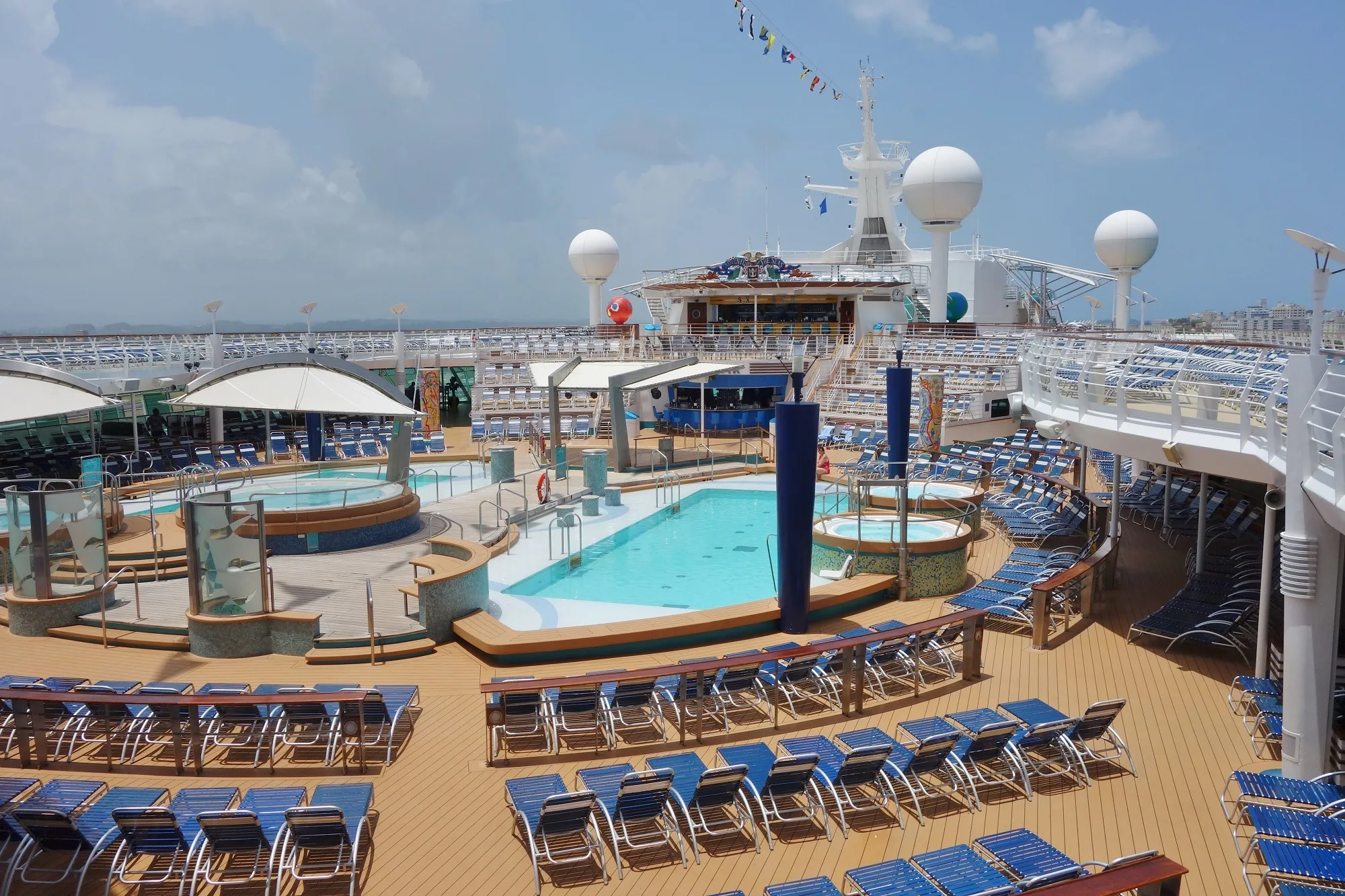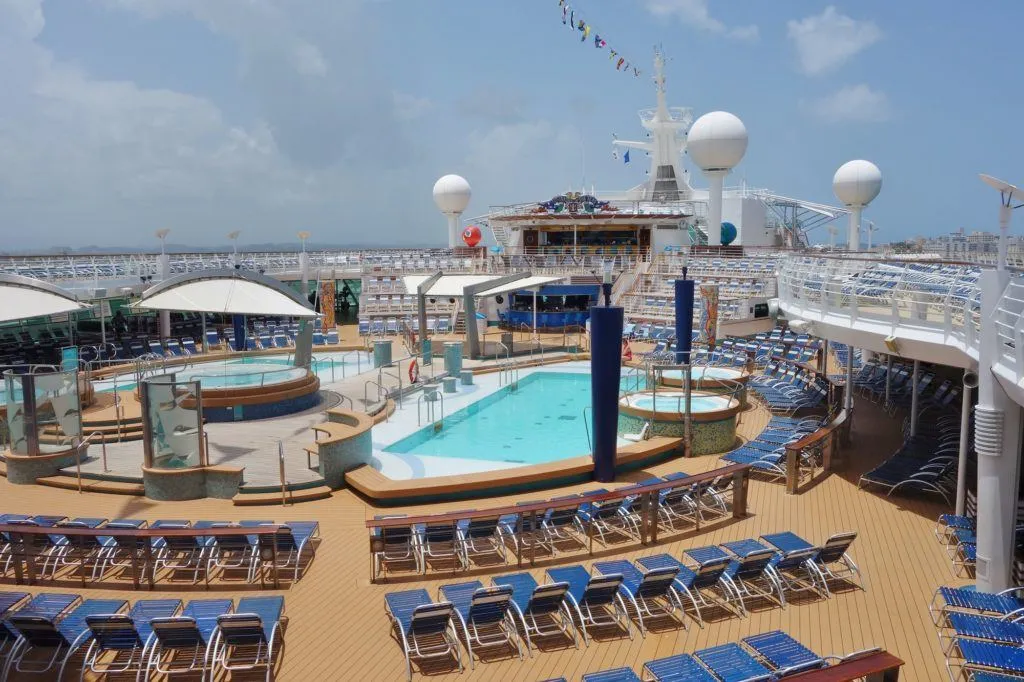 Prior to our cruise, we pre-booked all of our dining reservations in the Cruise Planner. This included reserving slots for My Time Dining, as well as one specialty dinner at Chops Grille.
According to an update we received last week, Royal Caribbean will require reservations for entertainment and some activities such as the gym. These reservations can be made in the Royal Caribbean app once onboard the ship.
So, these reservations will be the only thing we still have to do on embarkation day. Although, we suspect there will be enough time slots available as the cruise line indicated there will be multiple showtimes each evening. We also know that the ship is sailing at about 1/3 of its normal capacity.
Our Shore Excursions
Likewise, we learned last week that there will not be any restrictions when it comes to visiting the ports of call. Cruisers will not be required to go ashore on Royal Caribbean shore excursions. This is one health protocol that we are very happy was not adopted for this cruise.
Cruisers can go off on their own at ports of call. Or, they can book private tours with other vendors.
This is great news as it means we are able to keep the tour we booked in Grand Bahamas. We booked the Lucayan National Park & Cave Tour with Shore Excursions Group. It seemed like a much better tour than the other options that Royal Caribbean was offering. We look forward to exploring this popular ecological site and the island as this will be our first visit.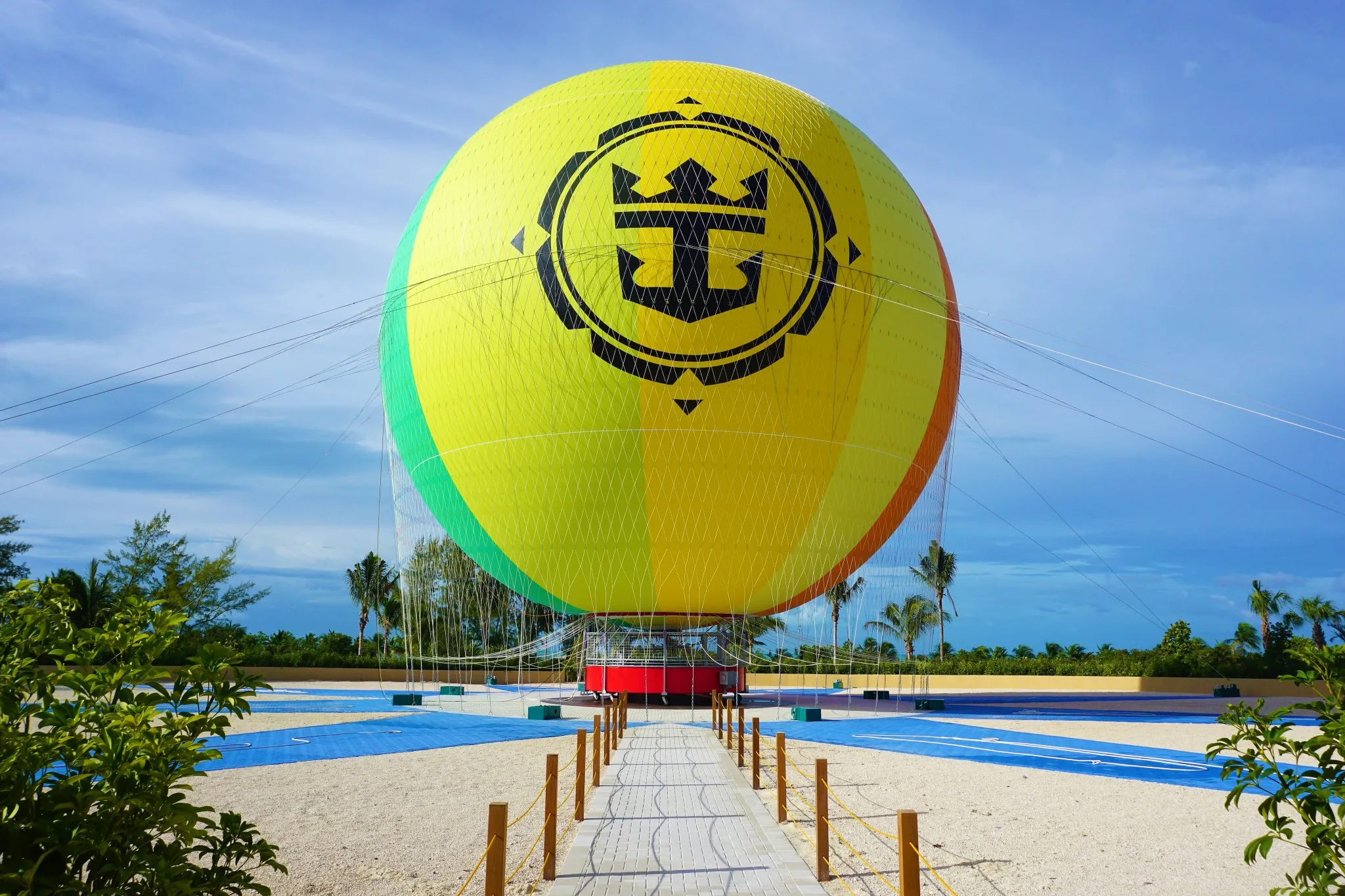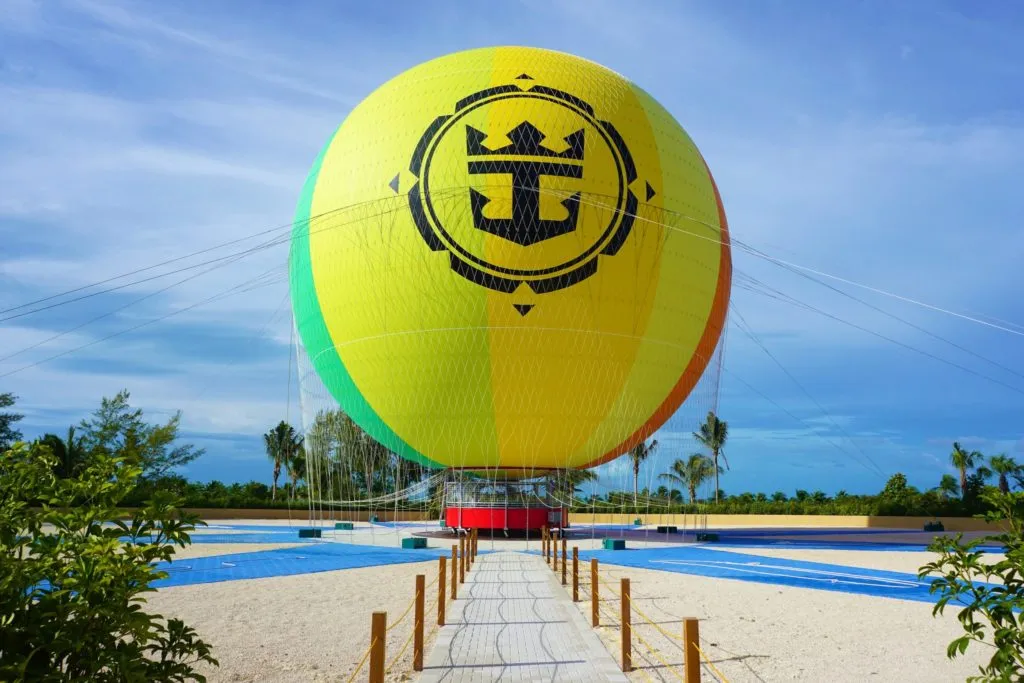 Further, we have one tour booked for Perfect Day at CocoCay. This is our third attempt at soaring above the island on the Up, Up, and Away Helium balloon. This weather-sensitive experience looks amazing but requires near ideal conditions. Fingers crossed we are able to soar on this trip.
Unfortunately, we plan to stay on the cruise ship in Cozumel. Alas, I have some meetings for work that day, and there will be a ton of blog stuff that needs to get done as well.
Pre-Cruise Packages
Actually, we just made some last-minute changes to our pre-booked packages.
We learned earlier this week that Royal Caribbean was "enhancing" the Crown and Anchor Society Diamond benefit for (at least) Adventure of the Seas cruises. Essentially, Royal Caribbean made the "free drinks" perk more generous and flexible.
So, we decided to cancel our Royal Caribbean Deluxe Drink Packages that we booked about a month ago. With the new Diamond benefit, we get 4 free alcoholic drinks a day that can be used at any time, including on CocoCay. These 4 vouchers can also be used on any drink up to $13.
Instead, we opted to purchase some cases of water and specialty coffee cards. Even if we purchase a couple drinks above our Diamond allotment, we suspect this swap will save us over $500.
We also have our internet packages. The stream internet will be essential if we are going to be able to share our adventures with everyone. Not to mention, keep the blog and YouTube up and running.
BOOKING BONUS: Score Additional Perks When You Book Your Next Caribbean or Bahamas Cruise
Packing for Our Cruise
Honestly, packing seemed a bit more stressful than usual. Perhaps, we were a bit rusty or just needed to make sure our cruise clothes still fit. It doesn't help that we were trying to organize outfits for our 3 cruises between now and July 3rd!
Either way, we spent several sessions planning, ironing, and packing outfits. Not to mention, a few Amazon orders and runs to the store to pick up some essentials.
We didn't want to forgot our cruise staples either, like magnetic hooks, towel clips, and our Yeti water bottle.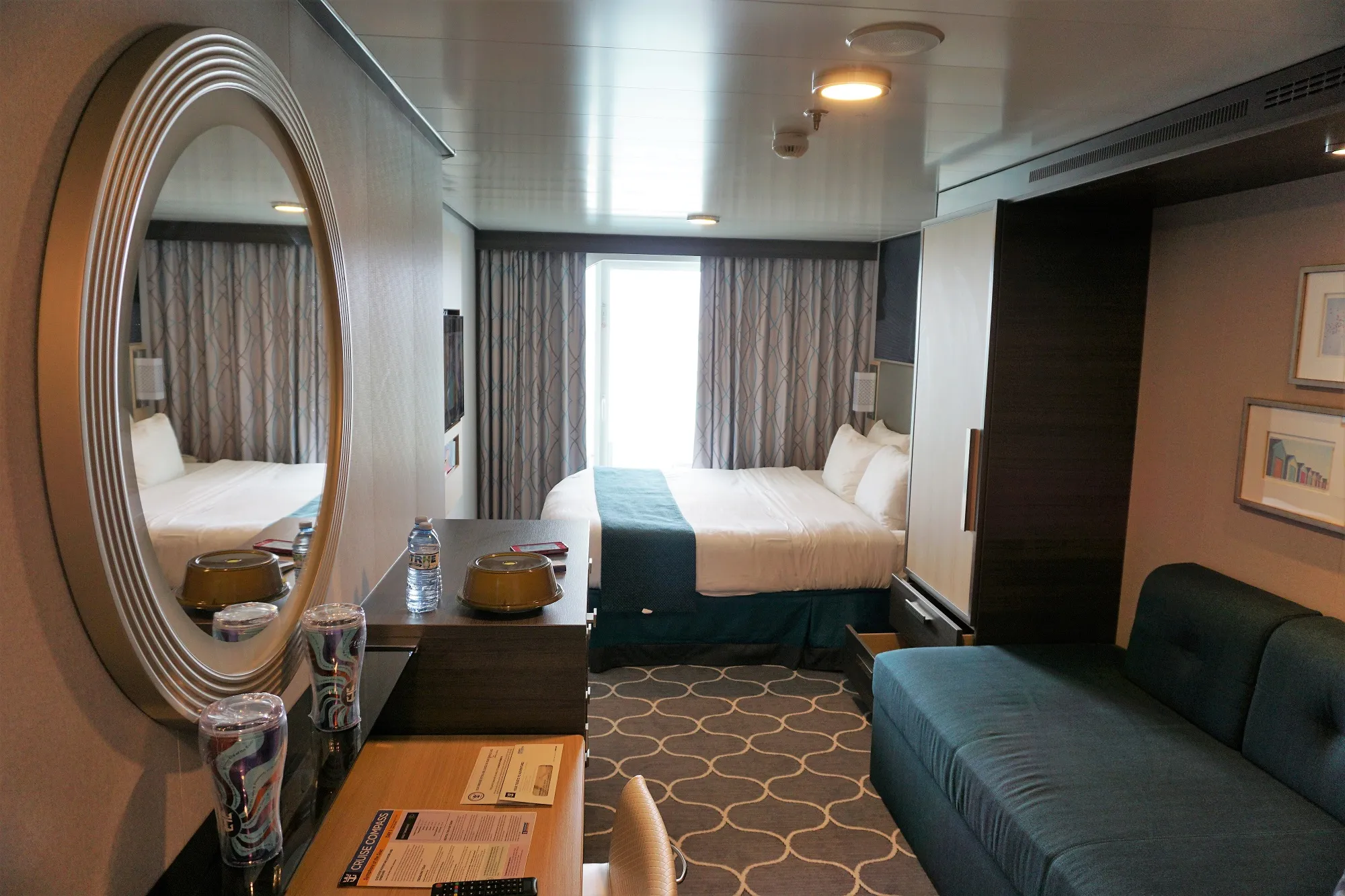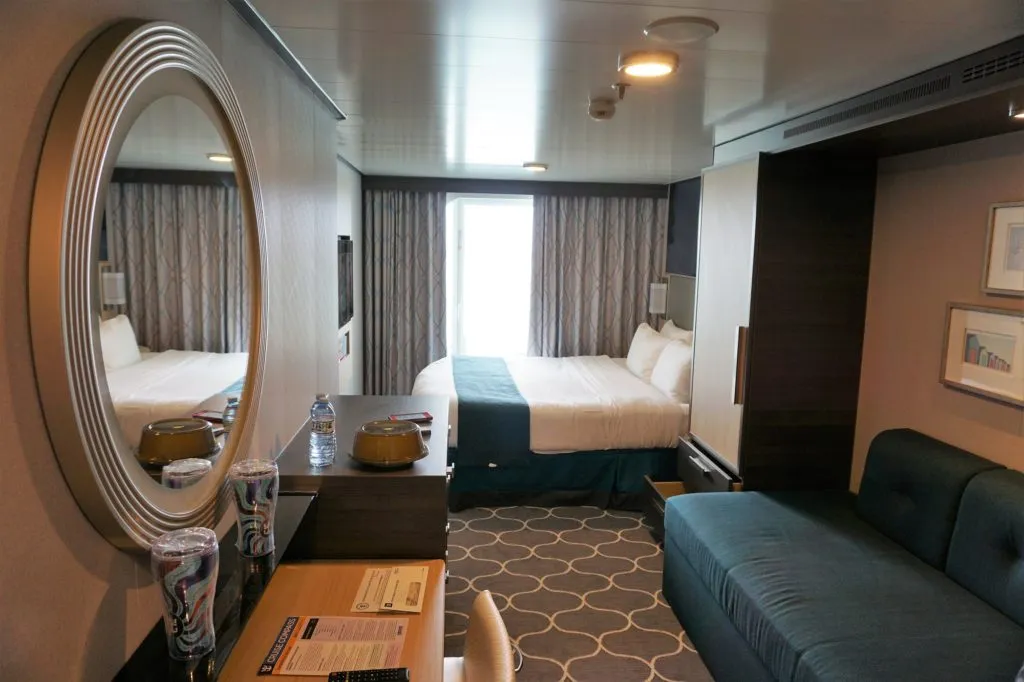 We also needed to make sure all of our technology was packed for this trip. Camera, video gear, and some new accessories have all been added to our travel bags.
Then, there's the new travel essentials. Vaccination cards, health visas, hand sanitizer, disinfectant wipes, and some face masks (still required in the Bahamas).
Will We Be Ready for Our First Cruise?
Presently en route to the Bahamas, we are as prepared as we are going to be for this trip. Now, let's just hope we didn't forget anything!
Once we step on board Adventure of the Seas, we know these concerns will fade away. After our typical ship explorations and welcome aboard drinks, we will surely fall back into routine.
We can't wait for this adventure to begin. We hope you will follow along with us on Facebook, Instagram, Twitter, and YouTube as we report what it's like on the first Royal Caribbean cruise in North America.
Comments
Are you preparing for a cruise this year? How will your pre-trip rituals differ now? Drop us an anchor below with how you get ready for a cruise vacation.