Does this Cinco de Mayo have you dreaming of a lovely Mexican Riviera cruise or a Western Caribbean cruise to Cozumel? There is probably no better way to commemorate Cinco de Mayo than a trip below the border. However, since we are all stuck at home this year, the next best thing is to craft your own margarita. Get inspired by these 7 Best Cruise Ship Margaritas. Cheers!
7 Best Cruise Ship Margaritas
Smoked Peach Margarita
Perhaps one of our favorite margaritas found at sea is the Smoked Peach Margarita on Norwegian Cruise Line. This "cocktail on tap" is created by Kathy Casey of Liquid Kitchen and featured in Q Texas Smokehouse.
This perfectly paired cocktail includes 1800 Reposado Tequila, Gracias a Dios Mezcal, triple sec, peach puree, fresh lime, organic agave nectar, and a hibiscus salt rim. This smoky and flavorful drink pairs perfectly with all the barbecue menu offerings featured at this new specialty restaurant.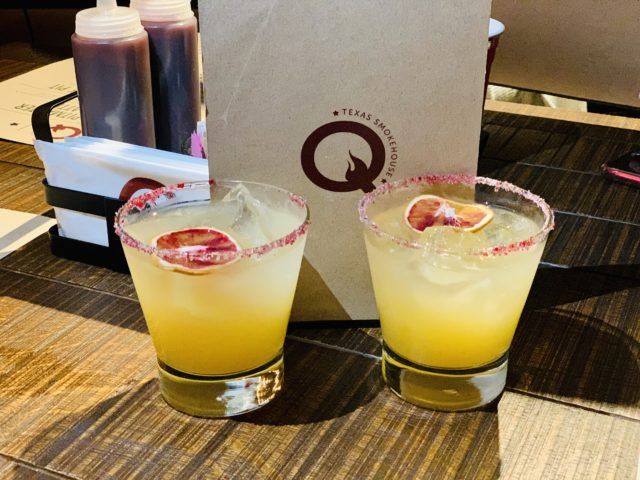 Blue's Blue Margarita
Nothing says fun like a poolside margarita on Carnival Cruise Line. One of the signature menu options at the BlueIguana Tequila Bar is the popular Blue's Blue Margarita. This tasty concoction is made with Silver Tequila, Blue Curacao, simple syrup, and lime juice.
This Cinco de Mayo shake up your own at home version of this margarita and look forward to the better days ahead. Soon, we will all be back at sea enjoying our favorite margaritas in the Mexican sun.
Jalapeno Cucumber Margarita
The Jalapeno Cucumber Margarita is a Royal Caribbean fan favorite. This spicy cocktail is featured on the Sabor menu on select Royal Caribbean ships like Harmony of the Seas. While the cruise line is phasing out this specialty restaurant on its ship, that doesn't mean that you can't create your own version of this drink at home.
The Jalapeno Cucumber Margarita expertly blends Don Julio Plata Tequila, Cointreau liqueur, cucumber, jalapeno, cilantro, and lime juice. Similarly, the new El Loco Fresh Tequila Bar on Freedom of the Seas features a Pineapple Jalapeno Margarita. This drink includes Jose Cuervo Gold Tequila, sour mix, pineapple juice, muddled jalapenos and pineapples.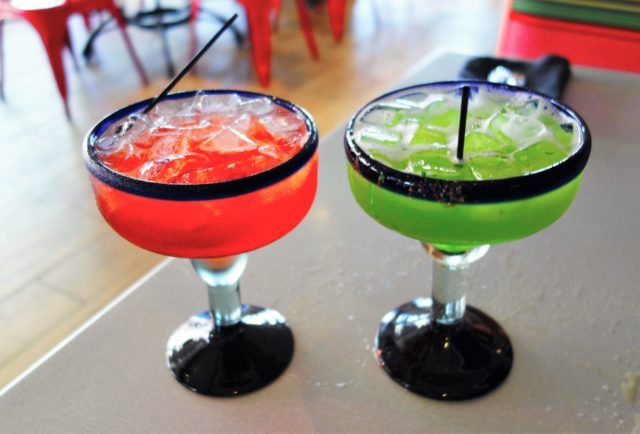 Margarita Coronita
If you are looking for another unique margarita option, why not try the Margarita Coronita featured on Celebrity Cruises. This cocktail can be found on the specialty menu at the cruise line's popular Sunset Bar. Located all the way aft on the ship, this bar is a popular spot to socialize with friends or perhaps sip a cocktail while gazing at wake views.
The Margarita Coronita includes Don Julio Blanco, fresh agave nectar, soda, lime, and a bottle of corona beer to top it off. We would love to see photos of your at home attempts of this drink!
Watermelon 'Rita
The new Lime and Coconut Bar found on Royal Caribbean's amplified ships features a signature drink menu. Raising the bar on poolside watering holes, you can't go wrong with any of the drinks served here, but my personal favorite is the Watermelon 'Rita.
Yes, sipping this tasty cocktail in the Caribbean sun while lounging in a casita would be the ideal way to spend Cinco de Mayo, we will have to settle for an at home version this year. You can make your own with these simple ingredients: silver tequila, watermelon syrup, triple sec, and margarita mix.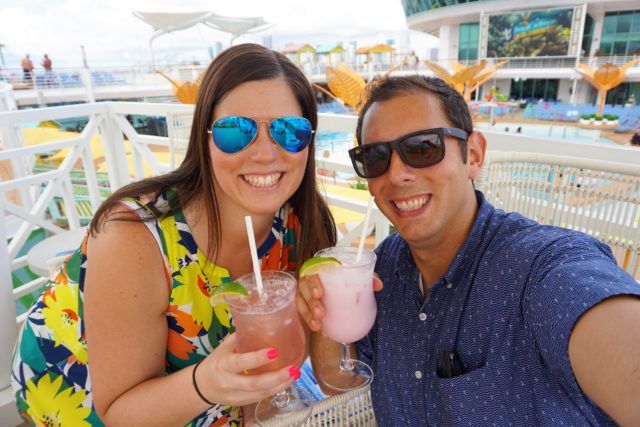 24K Gold Rita
If you are looking for something a bit more classic this Cinco de Mayo, Princess Cruises offers the 24K Gold Rita on its drink menu served at many bars throughout the cruise line's fleet.
This classic citrus flavored margarita contains expertly aged 1800 Tequila, Cointreau, margarita mix, and Grand Marnier. The 24K Gold Rita makes for a great pairing on any Taco Tuesday!
Perfect Margarita
Norwegian Cruise Line offers another take on a classic margarita. NCL's Perfect Margarita is available on its standard bar menu throughout the fleet, so you can enjoy this drink any time of day. After all, it's always 5 o'clock somewhere!
This Perfect Margarita exquisitely blends 1800 Reposado Tequila, Los Corrales Tequila, triple sec, and fresh lime juice for one yummy cocktail. So, why not mix up your own this Cinco de Mayo and pretend that you are lounging poolside on your favorite NCL ship?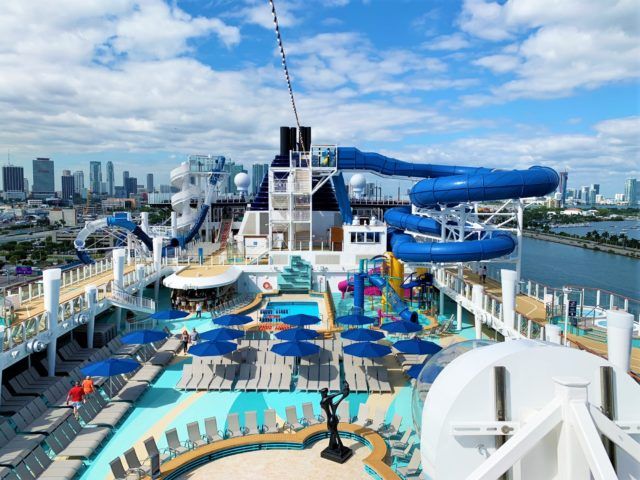 Comments
Do you agree with our list of the Best Cruise Ship Margaritas? What cruise drinks are you dreaming about this Cinco de Mayo? Drop us an anchor below to share your favorite cocktails at sea.