Among the new dining concepts on Celebrity Edge is the cruise line's first official steakhouse. Located on Deck 5, Fine Cut offers a traditional American steakhouse experience onboard this one of a kind ship. Of course, we had to test out this new specialty restaurant during our sailing in 2019. Now, we are back after wining and dining at this mouth-watering venue and have put together our unbiased review of Fine Cut Steakhouse on Celebrity Edge.
Related Post: Celebrity Edge Dining Guide


The 5 Things to Love About Fine Cut Steakhouse on Celebrity Edge
The Location
Nestled in the center of the ship, Fine Cut steakhouse is situated in an ideal location. The restaurant is close enough to the Grand Plaza to easily enjoy a pre-dinner or post-dinner drink at the Martini Bar. The live music in the area provides a nice backdrop to your meal without dominating the refined mood of the venue.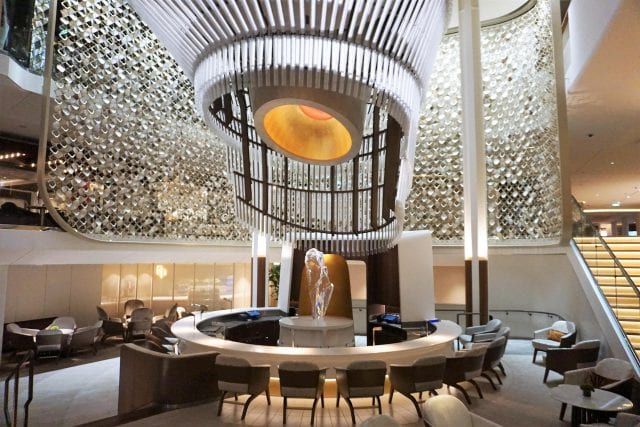 With options to dine al fresco, you could opt for a romantic, sea view table at this specialty restaurant if the weather permits. The restaurant is also located away from the main dining rooms, which can get crowded at peak dinner times. The Fine Cut feels accessible, yet somewhat secluded.
The Service
Celebrity Cruises' service has always ranked above other lines in our opinion. The Fine Cut Steakhouse was no different. We were promptly checked in and escorted to a perfectly situated table for two near the front of the restaurant.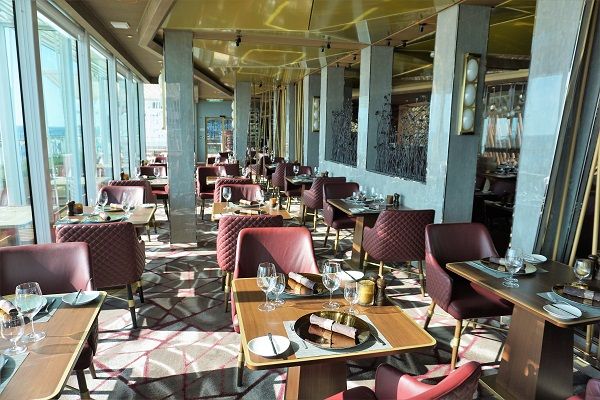 Almost immediately upon being seated, our waiter, Jessie, came over to introduce himself and review the menu. His attention to detail, recommendations, and service throughout the evening were unrivaled. He made sure everything was to our liking and was quick to ask if we needed more food or drinks!
The next morning, Jessie actually recognized me walking around the ship and went out of his way to say hello. We would end up running into him at his other station in the Solarium periodically during the cruise, and he always had a big smile on his face.
Related Post: Everything Included on Celebrity Cruises
More Than Just Meat
Yes, if you book a reservation at Fine Cut Steakhouse, you are probably looking to devour a large cut of beef. Still, do not overlook the side dishes. Honestly, these were among some of the best we had on the ship. We even debated whether the sides were the best of any specialty restaurant that we have ever sampled.
The smoked bacon mac and cheese had just the right amount of texture and richness, along with plenty of flavor. The Parmesan-truffle fries had the perfect coating of cheese and seasoning and were thick and hand cut French fries.
Jessie suggested we order more side dishes, but we wanted to save room for dessert. It's a good thing that we did as the Ultimate Ice Cream Sundae topped off the meal nicely. It is perfect to share, or you can get your own if you are not the sharing type!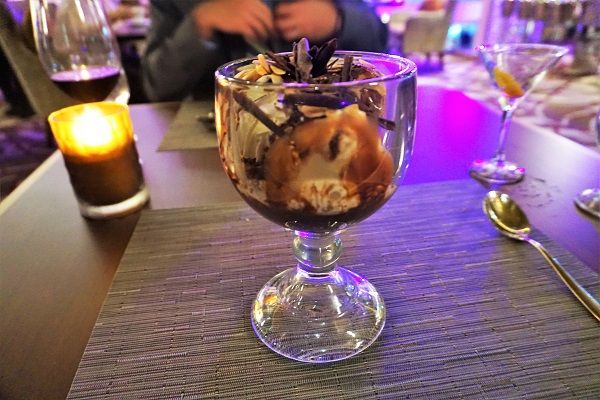 Related Post: Guide to Celebrity Cruises Drink Packages
The Signature Cuts
The main event at this restaurant is the selection of steaks of course. Compared to other steakhouses at sea, Fine Cut offers a wide range of "fine cut" options. From your traditional options, like New York Strip, Rib-Eye, and Filet, to other options like a Veal Chop, you really can't go wrong with any dish you choose. Upon Jessie's recommendation, I went with the 9 oz Bone-In Filet, prepared medium.
Seared to perfection, there was no need for the "Premium Toppings", like Bordelaise sauce. It was everything a well-prepared steak should be, and I am very glad I went with this suggestion.  For couples who are both carnivores, the Tomahawk for two is one Instagramable entrée you have to try!  
Even the Princess' Roasted Chicken was perhaps her favorite chicken dish of the cruise.
The Value
Yes, Fine Cut Steakhouse is an up-charge of $49 per person (2019 pricing), but when you factor in the selections, which do not include any additional charge items, it is comparable to steakhouses on other ships. While the price is on par, the food and service are certainly anything but average.
Given the pricing of some of the other dining venues on the ship, Fine Cut Steakhouse is certainly a great value.
Related Post: Guide to Celebrity Cruises Ship Classes
Recap of Celebrity Edge Fine Cut Steakhouse Review
With unparalleled cuisine, personal service, and a cozy, metropolitan ambiance, Fine Cut Steakhouse is a worthy contender for best specialty restaurant on a contemporary cruise line.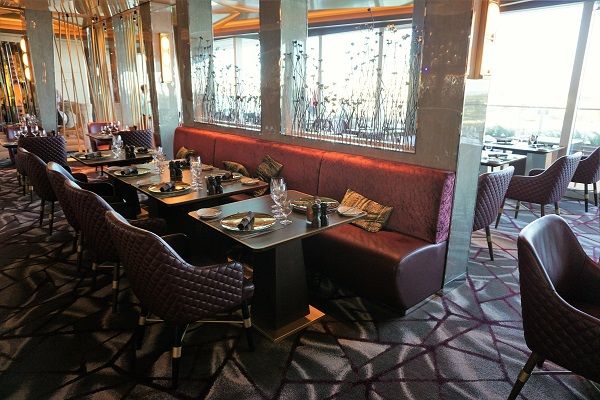 Yes, Celebrity Cruises' complimentary dining ranks among the best, so for some, it might be hard to justify the additional costs of a specialty restaurant. However, with a first-rate menu that does not cut corners on any of the courses, you will more than get your money's worth if you decide to upgrade your dining experience during your Celebrity Edge cruise.
Do know that this specialty restaurant tends to book up quickly. We made our reservation pre-cruise on Celebrity Cruises' website and suggest you do the same to ensure you get your preferred dining day and time.
Comments
Have you sailed on this latest ship in the Celebrity Cruises' fleet? Have you dined at Fine Cut Steakhouse on Celebrity Edge? Drop us an anchor below with your review of this new specialty restaurant.