Carnival Cruise Line's latest ship has set sail from Long Beach, CA. Carnival Panorama is the third Vista-class ship in the fleet. This mega-ship is home to some of the line's most popular restaurants, entertainment, and venues. We recently sailed on Carnival Panorama and learned some things about cruising on this ship. Now that we are back, we want to help you prepare for your voyage. Here are the 15 things you need to know before cruising on Carnival Panorama.

What You Need to Know Before Cruising on Carnival Panorama
Book Early
Given Carnival Panorama is brand-new, the ship is in high demand. In our experience, you can score a better deal the earlier you book your cruise. For our trip, we booked 10 months in advance taking advantage of one of the cruise line's sales. For further savings, you may want to contact your travel agent to see if he/she can offer additional perks, such as onboard credit or free gratuities.
Cabin Options
We stayed in a balcony stateroom on Carnival Panorama, and the room was just the right size for the two of us. Still, there are several different cabin options you could consider based on the size of your family.
Those with little ones might be interested in the Family Harbor Staterooms and Suites. These cabins have a dedicated lounge with games, organized activities, continental breakfast and snacks throughout the day, and other family perks.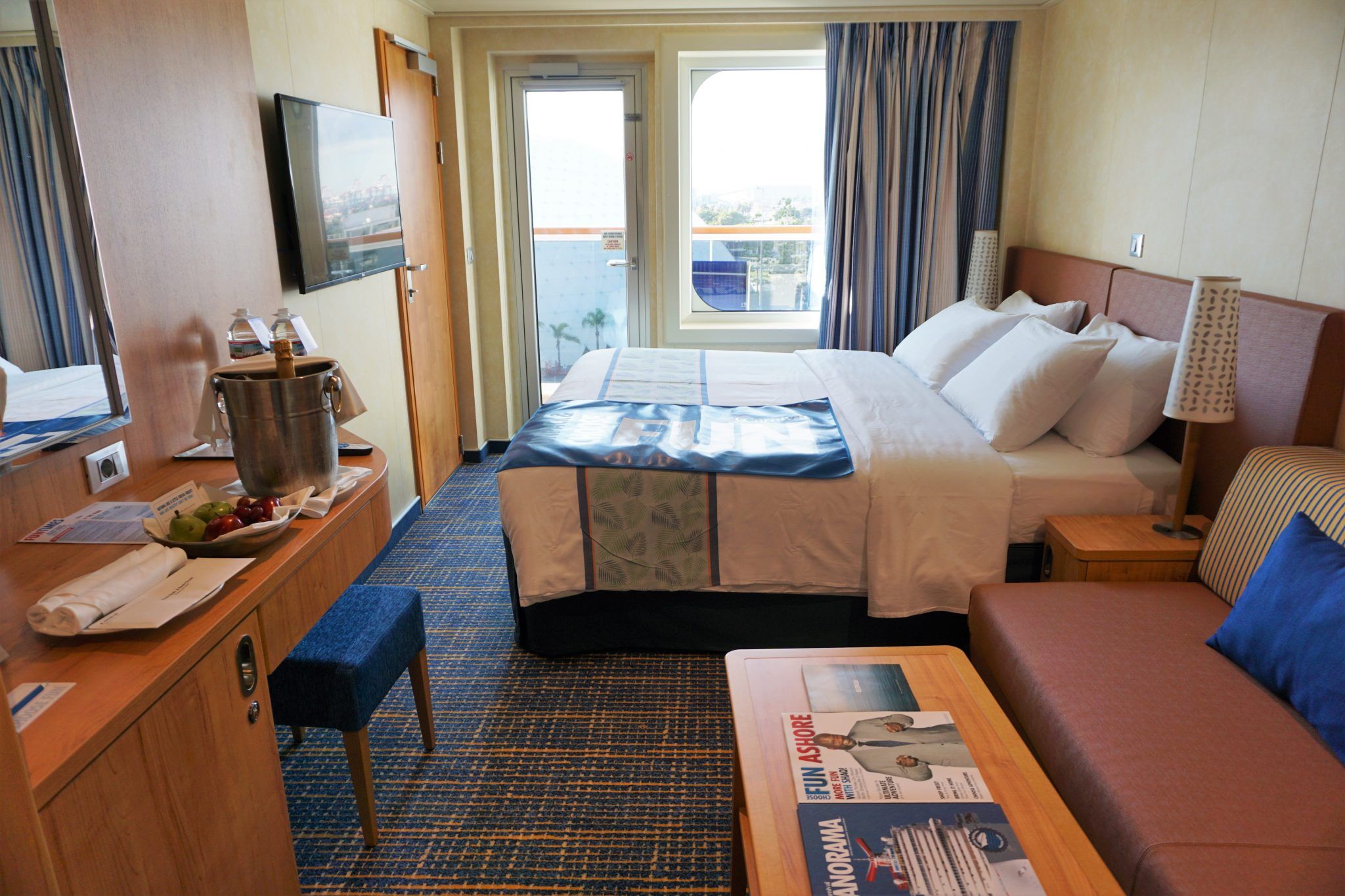 Or, if you are traveling with cruisers 12+ years of age, the Havana Suites and Staterooms might offer a more relaxing vibe. Along with stylish furnishings, these rooms grant you access to an exclusive pool deck on the aft of the ship. Cabins are roomier, and some offer extra large balconies that allow direct access to the Havana Pool deck.
Other stateroom options include Cloud 9 Spa staterooms and more traditional accommodations.
Make Dining Reservations
Recently, Carnival Cruise Line has updated its pre-cruise planner. Now, you can pre-reserve specialty restaurants online. Before our cruise on Carnival Panorama, we pre-booked two restaurants- Fahrenheit 555 and JiJi Asian Kitchen. We were able to get our preferred dining times and days. Yes, you can still make reservations onboard the ship, but if you are a pre-planner like us, you will want to consider making them before your trip to ensure the greatest availability.
Pre-Purchase a Drink Package
Another pre-cruise purchase you should consider is the Carnival Cheers Package. This adult alcohol drink package is always 10% cheaper if you purchase before the trip. Know that for Carnival's Cheers drink package, you need to purchase for all adults in the same stateroom for the entire duration of the cruise. Whether a package is a good deal for you depends on several factors. For our cruise, we found getting the package pre-cruise did save us some money compared to if we had paid a la carte for drinks on the ship.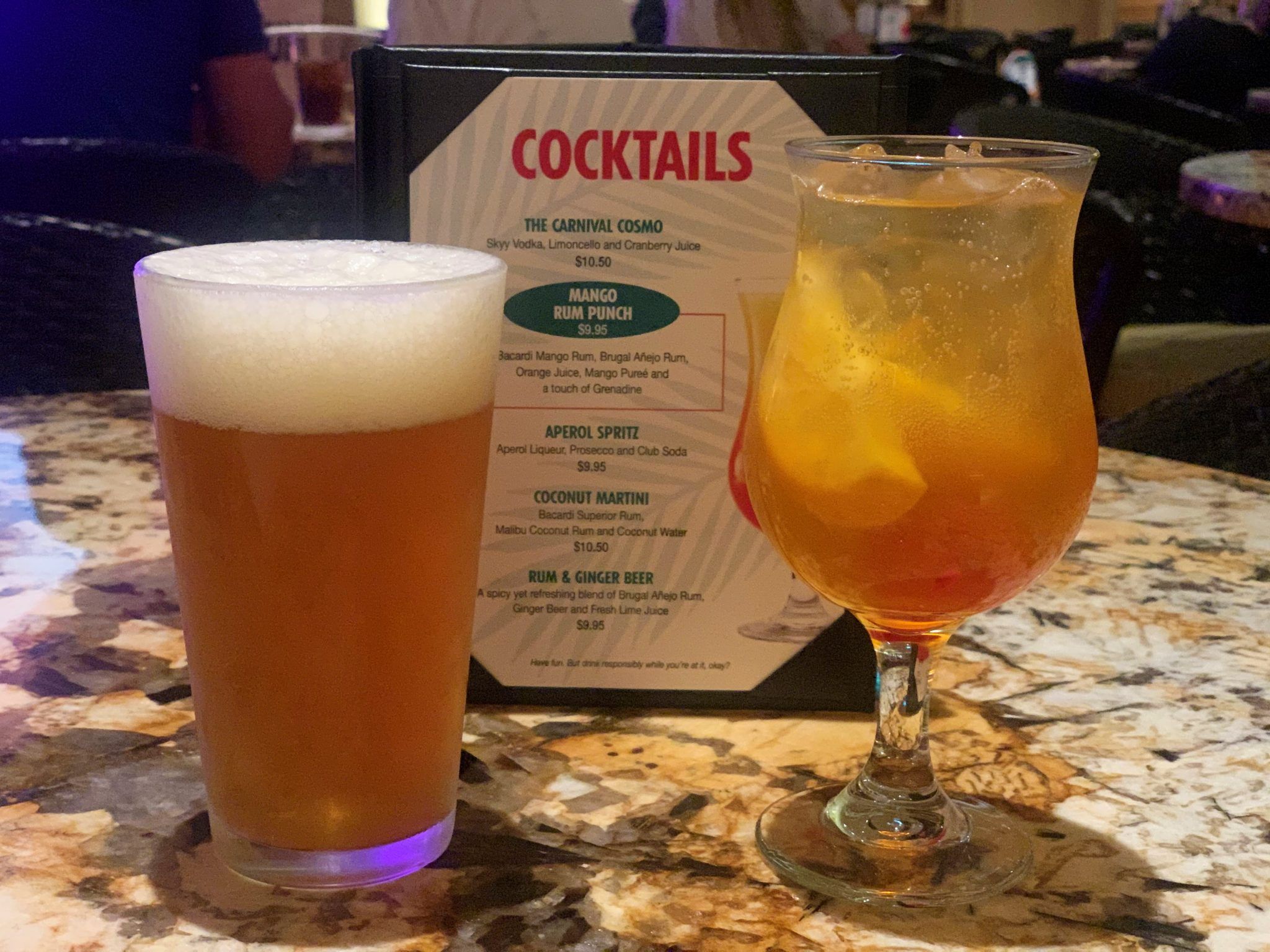 Complete Cruise Check-In Early
Once you make your final payment, make sure to do the online check-in as early as possible. Along with ensuring all your information is accurate, Carnival Cruise Line assigns you an embarkation appointment. Now, if you have status with the cruise line, you will get priority embarkation. If not, then you could be assigned an early afternoon time which could impact your first day of the trip. Also, don't forget to print out your luggage tags.
Download the Carnival Hub App
We simply loved the Carnival Hub App. This smartphone app allows you to do several of the aforementioned activities, such as pre-cruise purchases, dinner reservations, as well as booking tours and shore excursions. Once onboard, you can also check the daily events, modify or change reservations, chat with family members, check your onboard account, and get info on the ship.
One new feature for Carnival Panorama is that you are able to check in for Your Time Dining. Now, there is no need to wait in line as you can check-in, get placed in a queue, and receive a notification when your table is ready!


You May Not Be Allowed to Board Early
As we mentioned above, you will receive an embarkation appointment time at check-in. Unlike some cruise lines that don't really hold to these times, the Long Beach, CA pier staff mean business! If you arrive before your designated time, you will queue in a separate line. Now, you may not need to wait until your exact time if you arrive early, but expect to wait for the cruise line to process passengers with earlier arrival times first.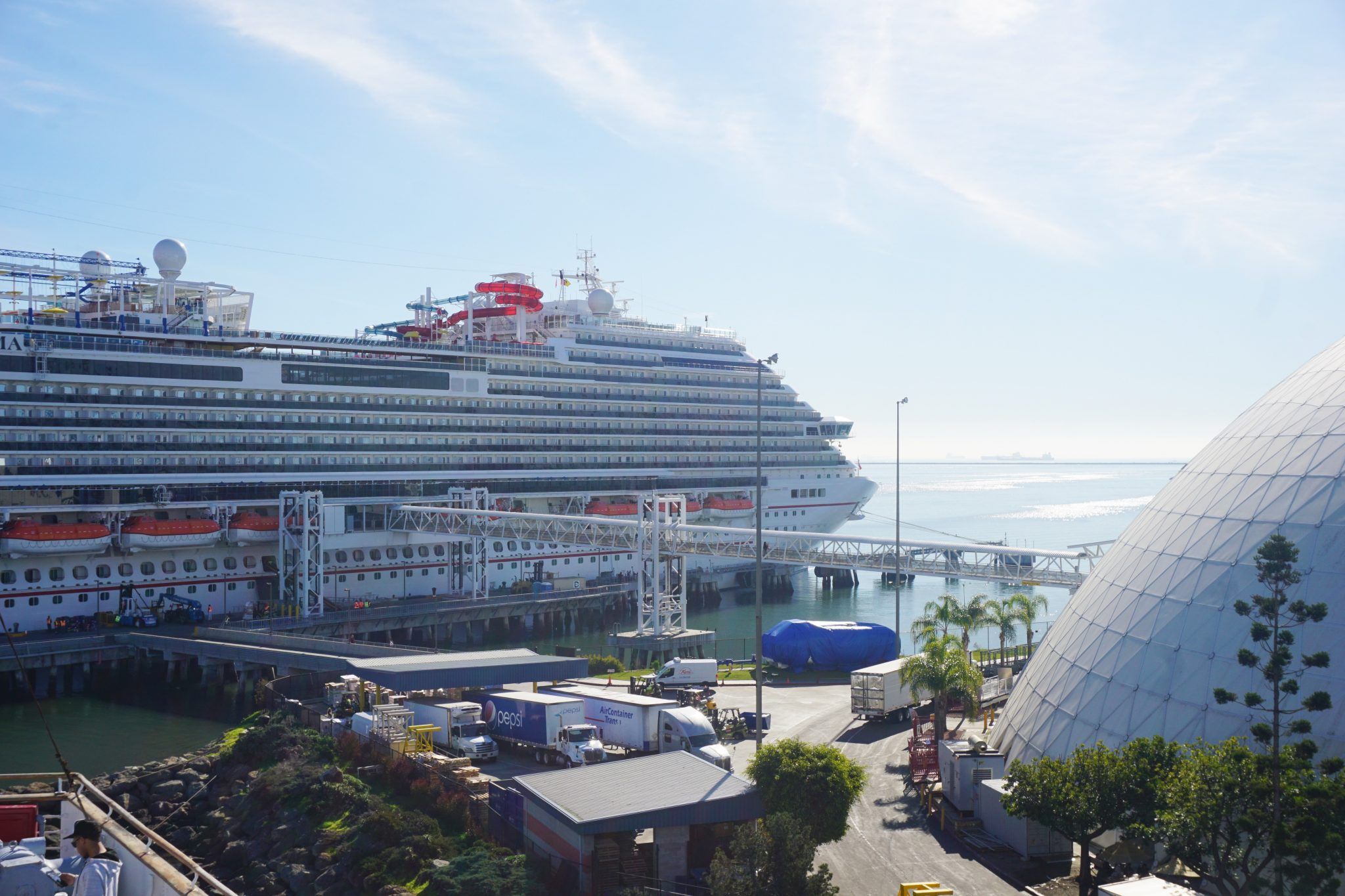 Explore the Ship on Day 1
The first day of your cruise is the perfect time to get your bearings. We always take a complete tour of any ship on Day 1. We suggest starting at the top of deck 15 and working your way down. Depending on when you are able to board, venues might be relatively empty. This will give you a great opportunity to take pictures (and video) of the various venues. Of course, you should also review the Carnival Panorama deck plans to locate venues you plan on frequenting, such as the Limelight Lounge or the several different eateries.
No Entertainment Reservations, So Arrive EARLY
Unlike some mega-ships, Carnival Panorama does not require reservations for any of its onboard entertainment. On a typical cruise, entertainment includes family and adult-only comedy shows with a rotating cast of 4 comedians in the Limelight Lounge. There are also four Playlist Production shows with early and late showtimes, the Love and Marriage game show, the Lip Sync Battle final competition, the Hasbro Family Game Night, and the Welcome Aboard show that occur in the Liquid Lounge.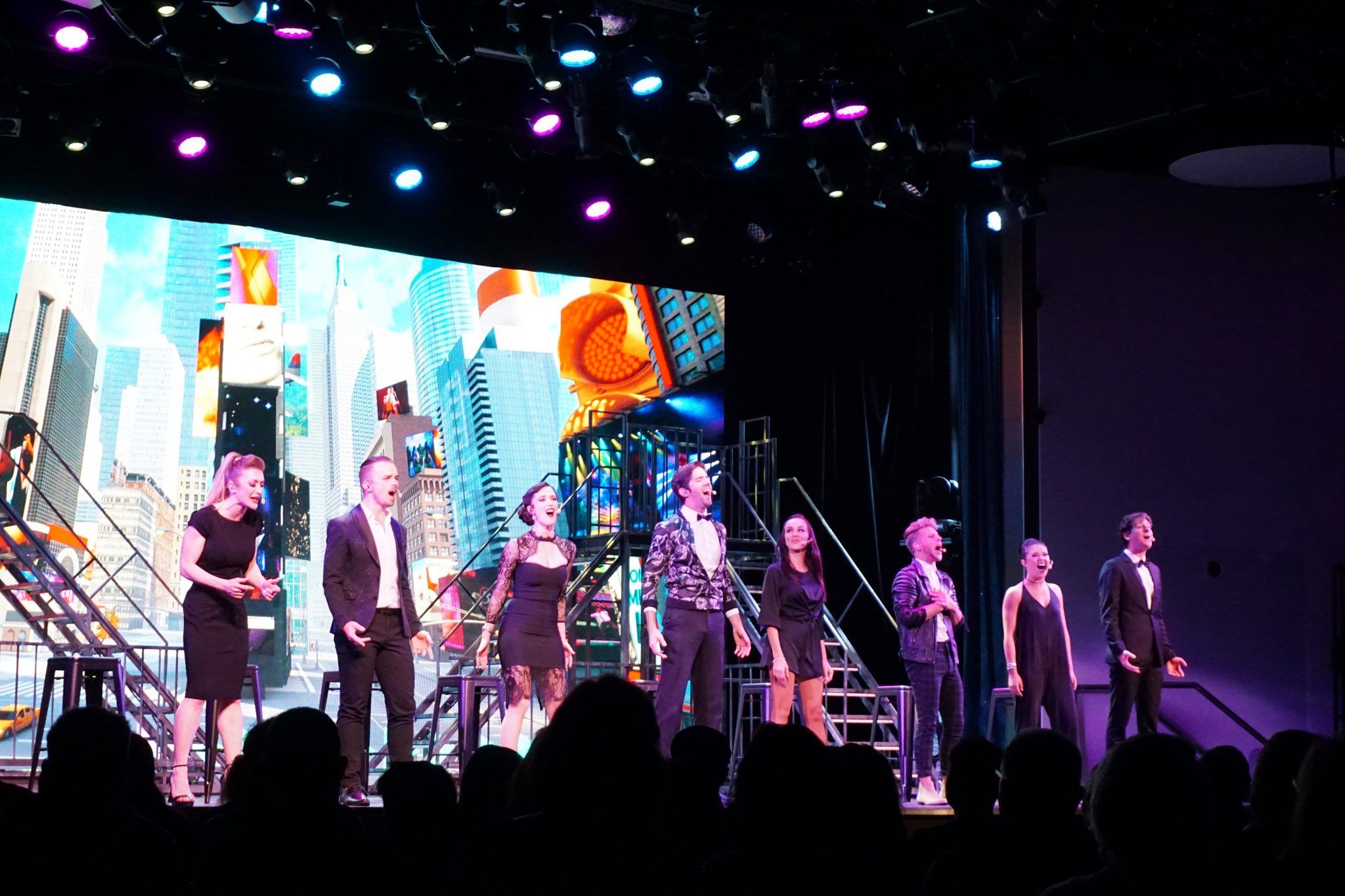 The good news is that you don't have to pre-plan. Bad news, you do need to get to the venues early. The comedy club was standing room only most nights. So, make sure to arrive at least 30 minutes early, and don't be surprised if there is a line already waiting to enter the lounge. The same goes for the main theater.
Register for the Youth Programs
Take a few moments to visit the youth areas and register your little ones. This is especially important for younger children who will be receiving a green wrist band. This helps staff identify your kids in case there is an onboard emergency. Camp Ocean for children ages 2 to 11 is on Deck 11, midship. For older children and teens, the areas are located on Deck 6, forward. The first day is a good way to meet the staff, learn more about the programming, and to introduce your children to the venue and other cruisers.
Skip the Buffet on Embarkation Day
There are so many great casual dining options on Carnival Panorama, and you should take advantage of these diverse locales throughout the cruise. On day 1, cruisers tend to flock to the Lido Marketplace, the ship's buffet. We suggest staying clear of this restaurant. Instead, grab a custom burrito at the BlueIguana Cantina or a burger from Guy's Burger Joint. Or, you can grab a freshly made pizza from the 24 hour pizzeria. There are even more options (see below)!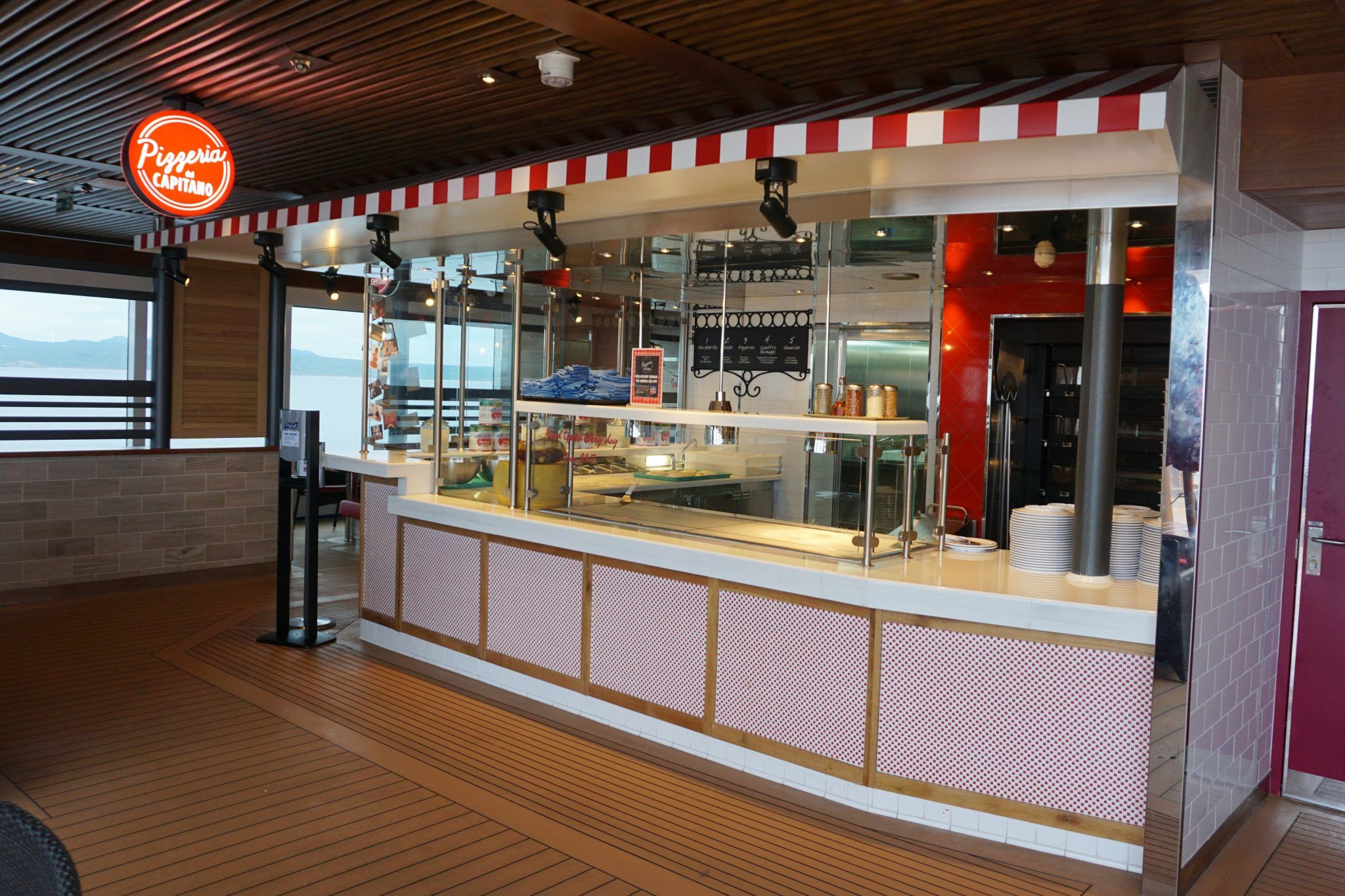 "Specialty Restaurant" Lunch
Perhaps one of the best dining "secrets" on Carnival Panorama are the complimentary lunch options from the specialty restaurants.
On virtually every day of your cruise, JiJi Asian Kitchen turns into a custom noodle bar, the Mongolian Wok. This sit-down lunch quickly becomes popular so do expect to have a short wait. Cruisers can choose from a number of toppings and sauces all made to-order. The Princess and I give this venue two big thumbs up.
Across the way, a similar pasta bar is available at Cucina del Capitano. Again, this complimentary experience allows cruisers to order a custom pasta dish with your choice of protein, noodles, and garnishes. While it sounds equally delicious, we were not able to test this restaurant out during our trip.
You can even escape the upper decks and head to deck 5 for some complimentary BBQ offerings at Guy's Pig and Anchor Smokehouse. On select days, this specialty restaurant also offers a complimentary lunch buffet outside on the waterfront with select offerings of BBQ meats and sides off the menu.
Related Post: Carnival Panorama Dining Guide with Menus
Sky Zone Registration on Deck 7
While virtually all of the onboard activities and experiences are complimentary, the Sky Zone on Deck 7 is one venue that does have an up-charge. Starting at $12 for adults, this trampoline and challenge park offers one-hour sessions organized by age group. Little ones aged 6 months to 5 years old can enjoy toddler time, whereas children aged 6 to 15 have their own times, and then sessions for ages 15+ are available.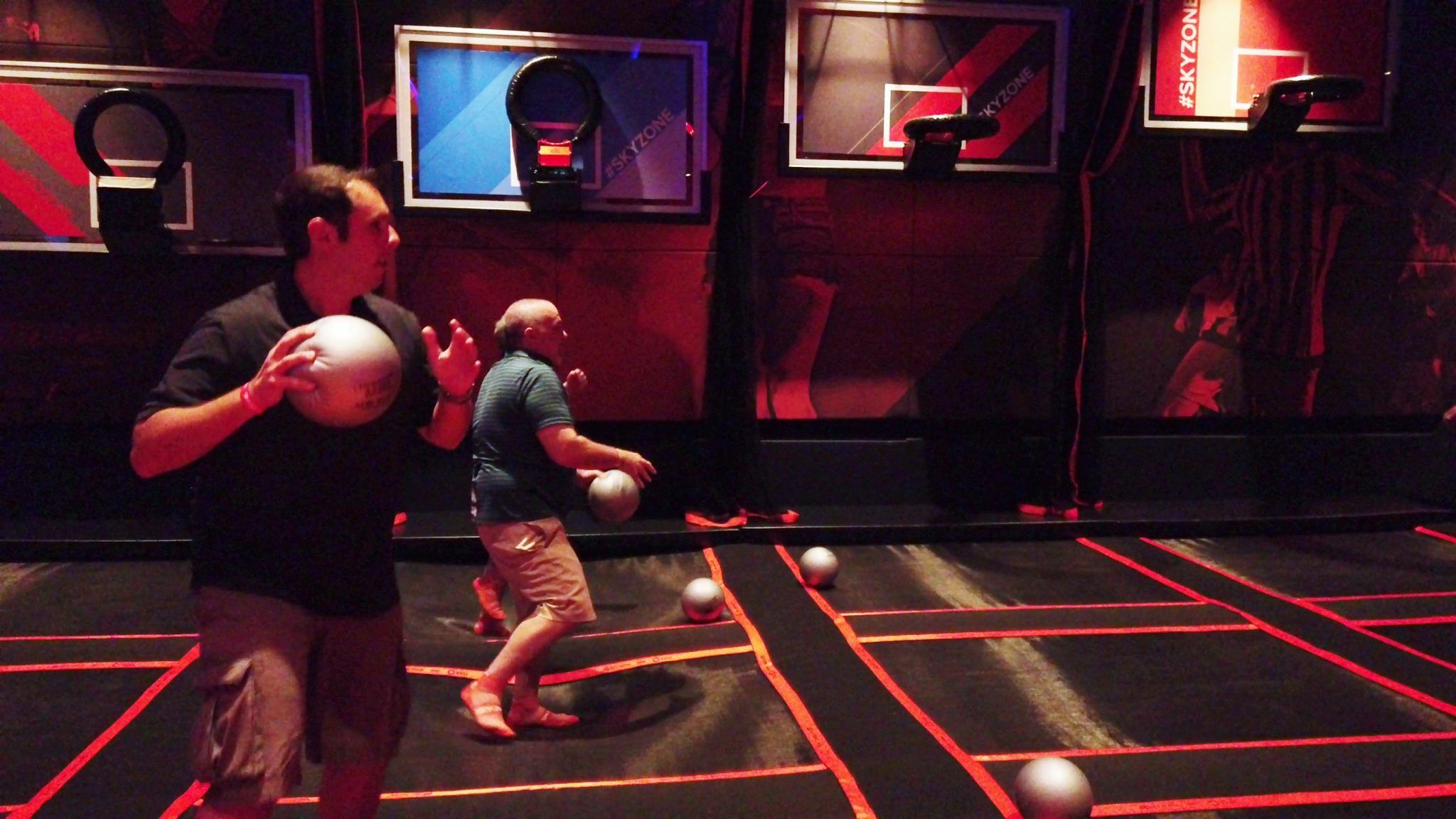 You can not book this activity pre-cruise. You need to schedule a time at the kiosks located outside the facility once onboard the ship. You will also need to sign a waiver. We were able to book a 12 pm session on the last day of our cruise 24 hours in advance with no issues. Still, we recommend you register early on in the trip.
Pack Accordingly
If this is your first Mexican Riviera cruise, make sure you bring some extra layers! Depending on when you cruise, the weather might not be as warm as you expect. We sailed in January and were surprised that the temperatures were much cooler than our typical Bahamas and Caribbean cruises. While the weather was warm during our ports of call, it was quite chilly during our sea days.
In addition, make sure to pack your typical must haves for any cruise cabin, such as magnetic hooks, an over the door shoe organizer, and other essentials.
Also, there are some themed nights during the trip, and many frequent Carnival cruisers go all out dressing up in themed attire. There are two elegant nights, and we saw plenty of suits and evening dresses. There is also the White Hot Night party where travelers don their favorite white outfits and the 80's Rock and Glow party with neon colored tops and hammer pants parading around the ship. Of course, feel free to wear whatever you want, it's your vacation.
Avoid the Lines
We are all about getting to do and see everything on a ship. On a mega-ship like Carnival Panorama, you will be sharing the vessel with a few thousand other like minded cruisers. So, to ensure the shortest possible wait times, make sure to arrive to attractions right when they open. Activities like the SkyRide and Ropes Course had the shortest lines earlier in the morning. While, the cooler temperatures and lack of families on our January sailing made the WaterWorks park relatively empty the entire cruise. Still, during the hot summer months, the slides will certainly be busier in the early afternoon.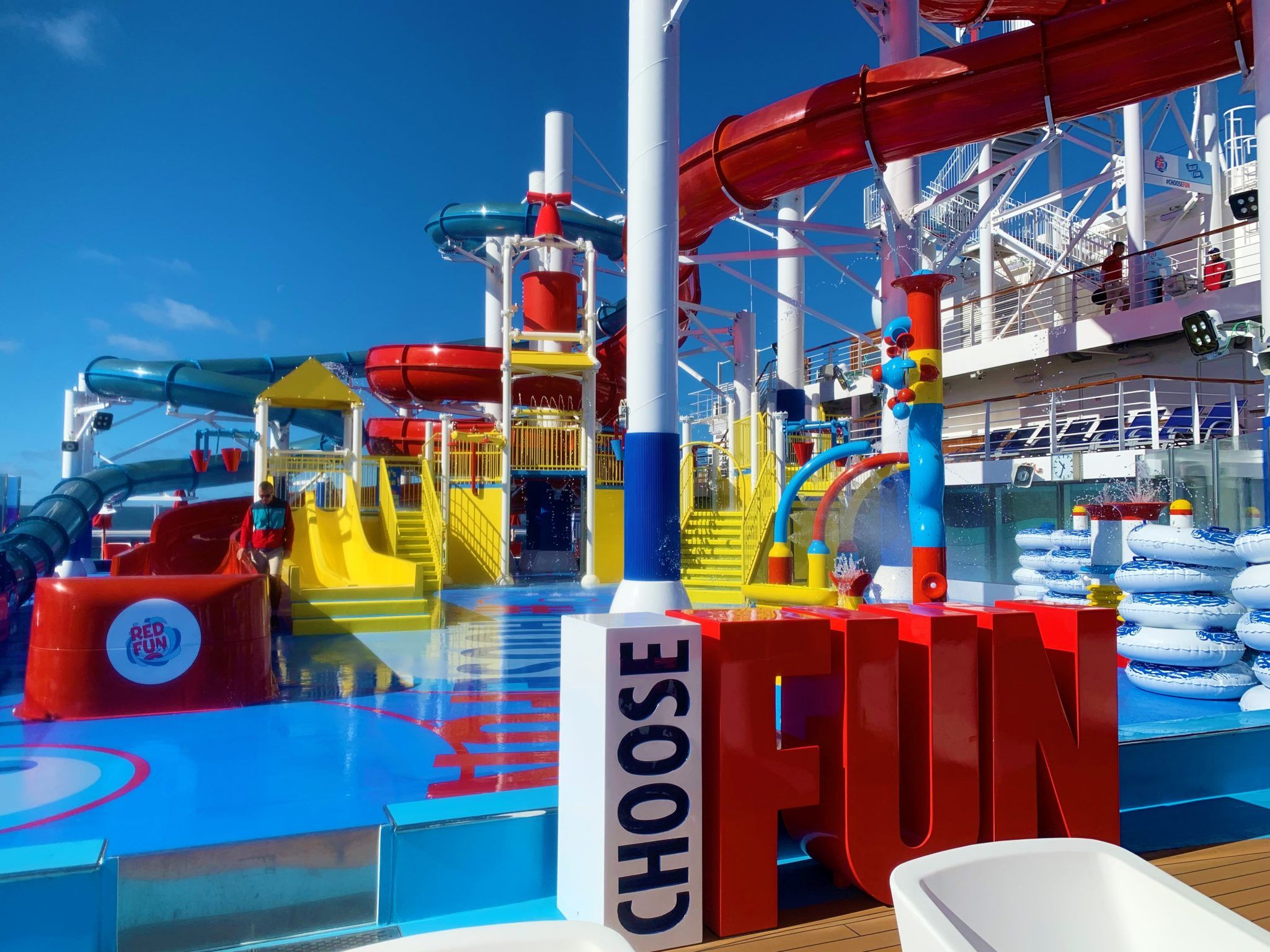 The same rule applies to finding seats at the various pool areas. For the best seats, you should get out there early in the morning. For adults looking to escape, Serenity on Deck 15 is a great location. Just don't be a chair hog and drop your stuff off to never return.


Comments
Do you have an upcoming cruise on Carnival Panorama? What are your tips and secrets for sailing on mega-ships? Drop us an anchor below with your experiences cruising on Carnival Cruise Line's newest ship.