Prior to our Celebrity Eclipse cruise to Ireland and Iceland, we spent 6 days in Dublin. Since this was our first visit to Ireland, we spent 3 days exploring the vibrant city of Dublin itself visiting many of the popular landmarks and attractions, but we also took the opportunity to get beyond the city limits to enjoy the charming countryside with a few day trips. Of all the picturesque views in Ireland, perhaps the most famous is the Cliffs of Moher.
So, of course, we made sure to include a Cliffs of Moher Day Tour from Dublin in our travel plans. See why you should book a trip to the Cliffs of Moher during your next visit to Dublin in our tour review.
Cliffs of Moher Day Tour from Dublin
Prior to traveling, we had pre-arranged our Cliffs of Moher Day Tour from Dublin with the highly rated local company, Extreme Ireland. The nearly 13-hour tour and long bus ride make for an extremely busy and tiring day. But, this did not stop us from wanting to visit this iconic natural wonder.
Up bright and early to get this day started, our tour instructions had us meeting at the Molly Malone statue with a departure time of 6:50am. Our group of 8 family members took the morning stroll from the townhouse that we had rented for the week anticipating that we would grab some coffee to go along the way.
I guess Dubliners like to sleep in a bit more than Bostonians because there was not an open shop to be found at this early hour.
We arrived at the meeting point by 6:30am, and our tour was called shortly after. The members of our tour that were already present were led down a short street to where the buses were located. As people slowly filtered into the bus over the next 15 minutes, it was filled and ready for departure slightly ahead of schedule.
It was now that we were introduced to our driver and tour guide for the day, Steve.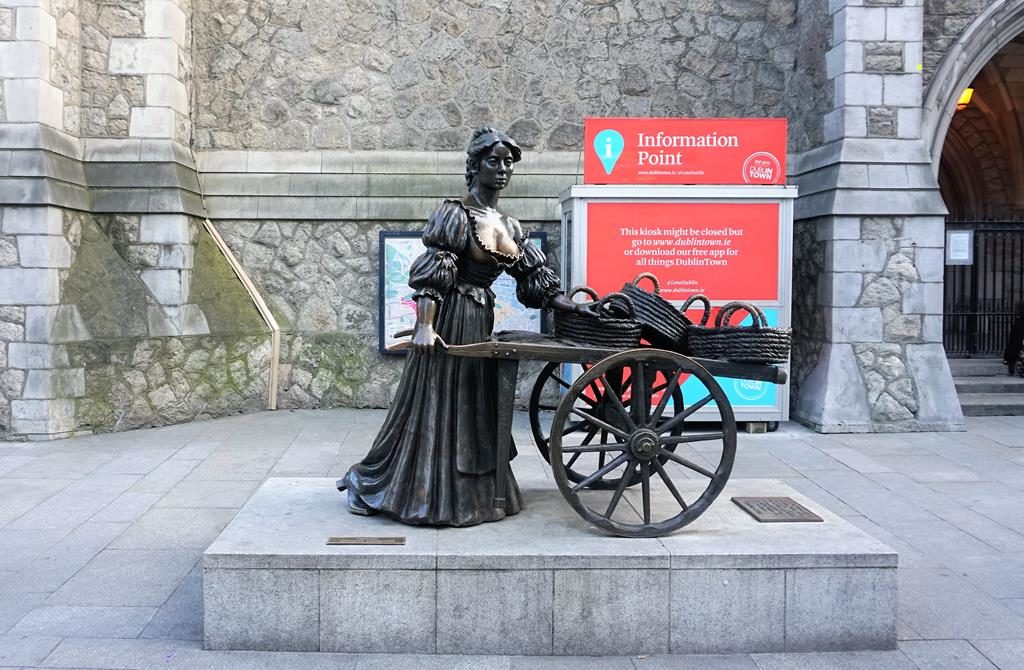 We began our solid 3+ hour journey to the Cliffs of Moher while Steve provided a bit of commentary and history along the way. About an hour and a half into the drive, we made a pit-stop at the Barack Obama Plaza.
Yes, you read that correctly. Apparently the former president has distant maternal ties to the small village of Moneygall, Ireland. Now, the plaza has become a deliberate stop for tour buses and tourists. While it was an interesting fact, our mission was to use the restroom and grab some coffee and a quick bite to eat.
We were back on the road shortly for another close to 2 hour drive. We arrived at the Cliffs of Moher around 10:30am.
Now it was time for the highlight of our tour to begin.

Exploring the Cliffs of Moher
We were given approximately 1.5 hours to explore the grounds before needing to meet back up at the bus. These sea cliffs are located at the edge of the burren area of County Clare, Ireland reaching a maximum height of 700 feet.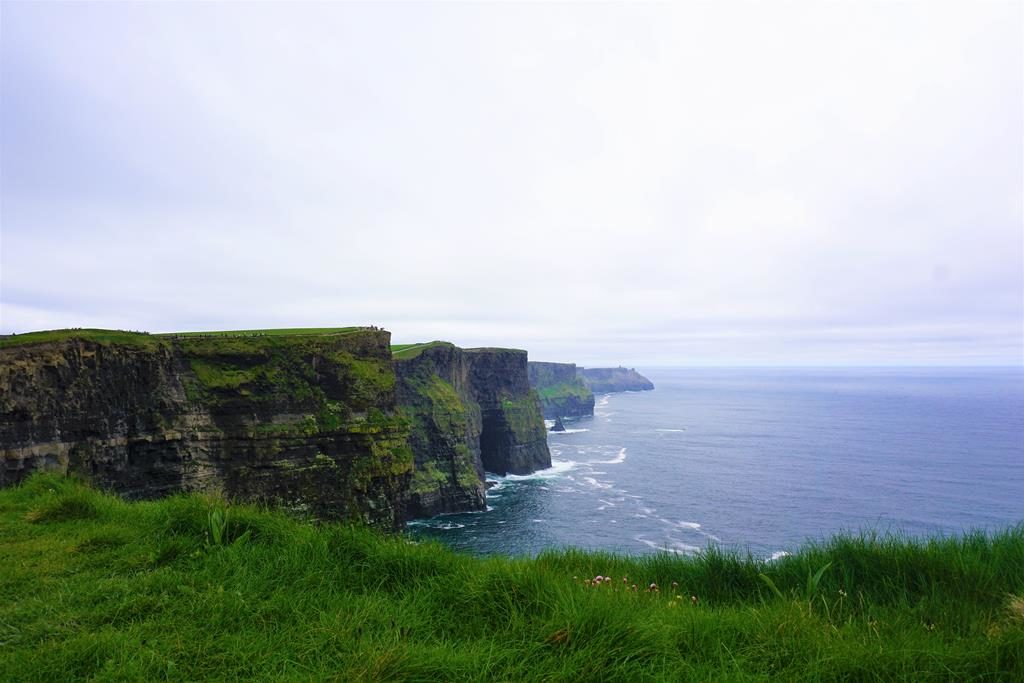 At the beginning of the attraction there is a visitor center with restrooms and a gift shop. From here, you can head left for an uphill walk along the cliff's edge or head right towards O'Brien's Tower.
We headed left first (south part of the cliffs) taking the walk along the semi-marked trails stopping to take photos at several vantage points along the way. The southernmost part of the Cliffs is known as Hag's Head as it is said to resemble a sea witch looking out to the water. The ruins of Moher Tower can also be seen on Hag's Head.
Looking back from this southern view point, you have an excellent vantage point of O'Brien's Tower and the sea stack below. You might even get to see some puffins (Unfortunately, we didn't). Several pictures later, we started to make our way back downhill to the main viewing platform for some further admiration of the geological masterpiece.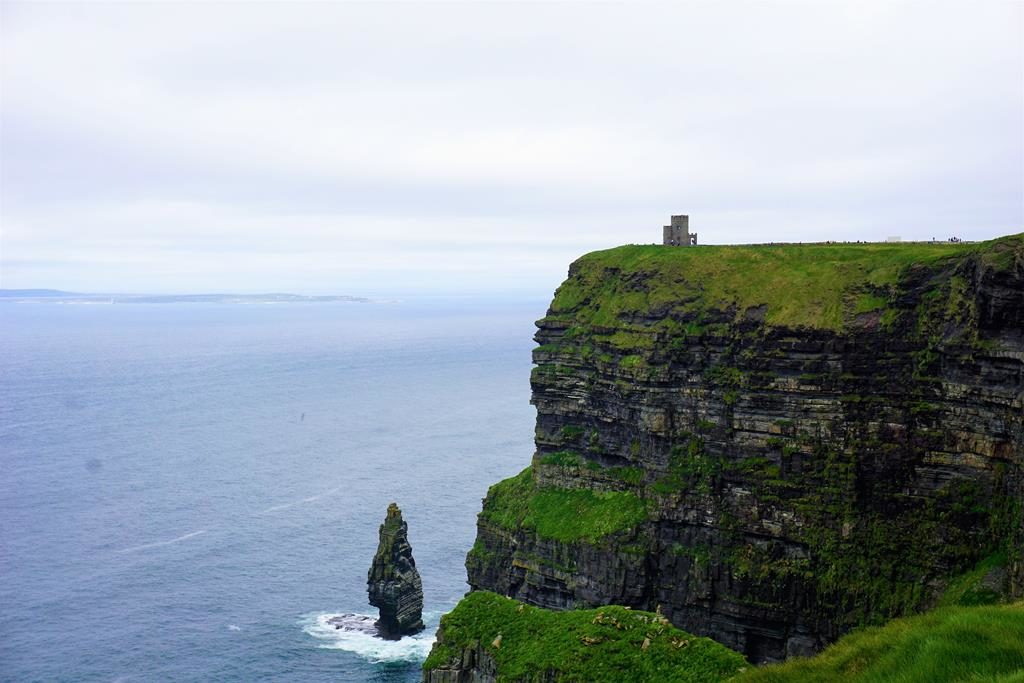 We were starting to run a bit low on time at this point. So, I stayed around this area while DB made a quick jaunt up towards the tower. If we had more time, the tower is open to climb for an additional viewing platform. On a clear day, you should be able to see the Aran Islands and beautiful views of Galway Bay.
Unfortunately, our time at the Cliffs of Moher was coming to an end, so we made a quick stop at the restrooms and gift shop before heading back to the bus. There is a Cliffs Exhibition in the visitor center with informative, interactive experiences. These even include a virtual reality cliff adventure called The Ledge, but we did not have time to experience it.
On To Our Next Stop of Doolin
Our next scheduled stop of the day was in the nearby town of Doolin where we had approximately 45 minutes to grab some lunch. While some members in our family chose to grab lunch at Fitzpatrick's Pub, which was more like a buffet, we just grabbed a quick snack and walked around the nearby shops.
We personally feel like this stop should be skipped to afford extra time at either the Cliffs of Moher or in the city of Galway.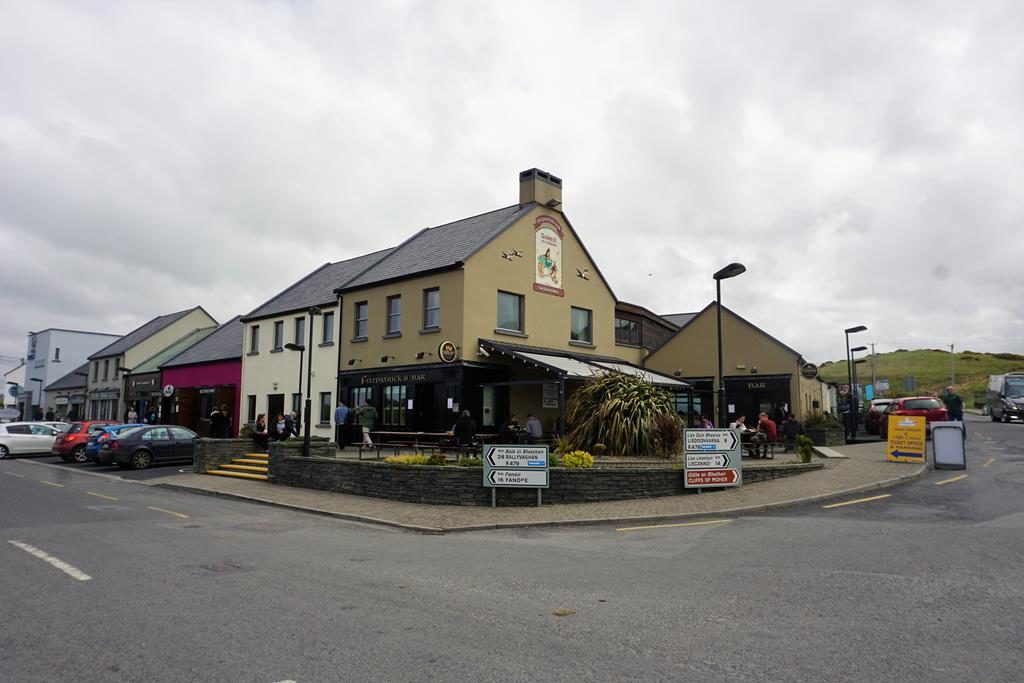 Next on the agenda was a visit to the Burren, a large area characterized by it's unique rocky landscape. Albeit a brief stop of only 10 minutes, we were able to get out of the bus to take some photos and admire this unique limestone rock formation.
We took a few moments to walk along the lunar-like surface and catch a glimpse of the crashing ocean waves below. While we had read that the Poulnabrone dolmen is one of the most photographed sites in the Burren, we did not stop near this portal tomb dating back to the Neolithic period.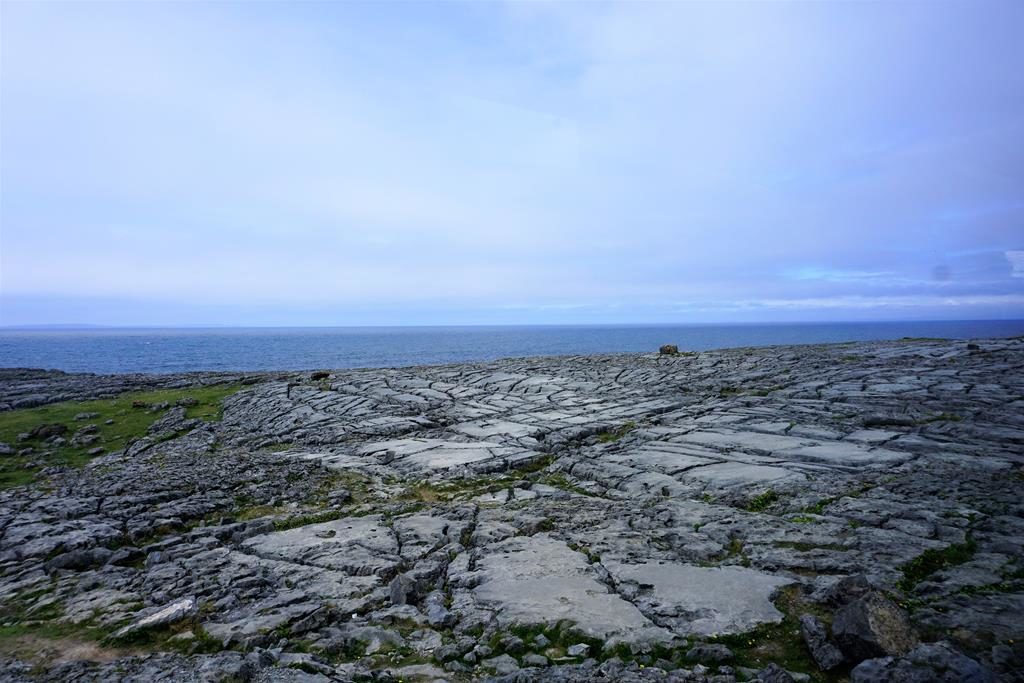 The Final Stop
During our drive to the final stop on our tour, the city of Galway, we drove by Corcomroe Abbey, a 13th Century monastery and Dunguiare Castle, a 16th Century structure that has been partially restored and is now open for tourists to explore.
After about an hour and 45 minutes, we finally arrived in Galway, a city most recently popularized by Ed Sheeran's song Galway Girl. Here, we had 75 minutes of free time, which did not end up being long enough.
We strolled Shop Street, the pedestrian-only main shopping street. We also got a quick glimpse of a few attractions including Lynch's Castle and The King's Head. Lynch's Castle was once the home of the most powerful family in Galway and is a great example of Gothic architecture.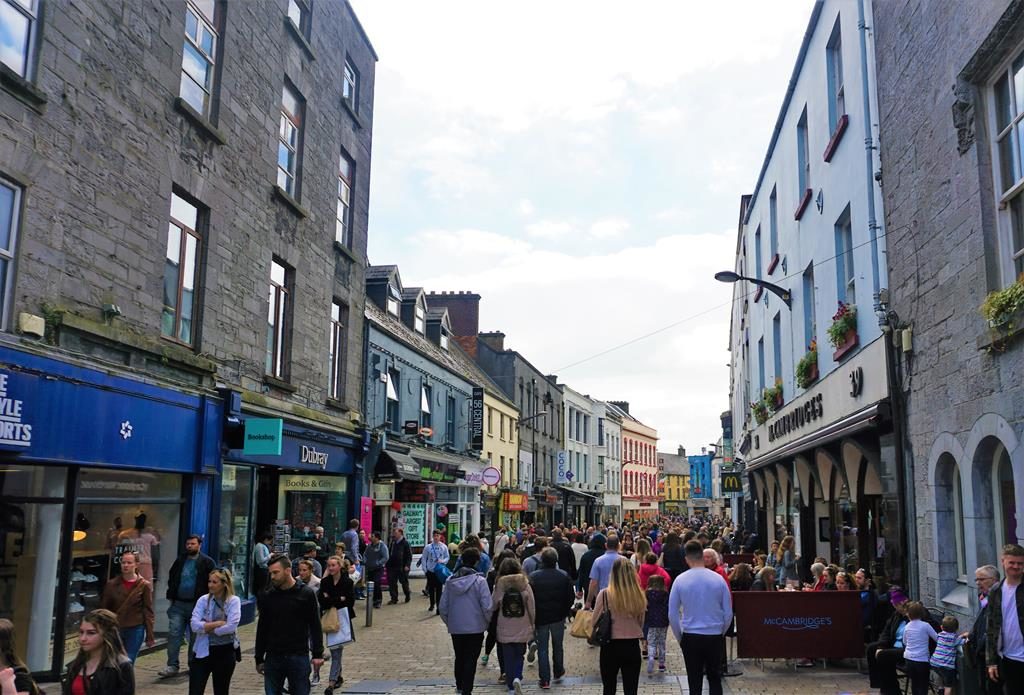 The King's Head is a pub that now stands in the building that was bestowed upon King Charles I's executioner. I managed to buy a great Irish sweater too while in Galway! We would have loved more time to enjoy some of the local establishments though.
With a quiet 2 hour and 45-minute drive back to Dublin, where mostly everyone took naps, our Cliffs of Moher Day Tour from Dublin was over. We thanked Steve for a great tour and walked away with many lasting memories.
While it was a bit windy at the Cliffs, we could not have asked for better weather overall during our tour. The sun was shining for a good part of the day, and there was no fog to hinder our views!
Recap of Cliffs of Moher Day Tour from Dublin
A Cliffs of Moher Day Tour from Dublin can be booked through a local tour provider or a third party vendor such as Viator. This 13-hour tour does make for a long day, but we certainly think it was worth it. If we could change anything, we would have eliminated the stop in Doolin.
While we never really felt rushed, we could have used more time to explore at both the Cliffs and in the city of Galway. As of the time of this post, this excursion is reasonably priced at 45 euro per person. We would definitely recommend this tour and Extreme Ireland if you have plans to visit Dublin and want to get beyond the city limits to see the real beauty of the Emerald Isle.
You can also check out our list of Top Day Trips from Dublin for other great options.
Comments
Have you visited Ireland on a cruise? Have you taken a Cliffs of Moher Day Tour from Dublin? Drop us an anchor below to share your experiences visiting the Cliffs of Moher.