We look forward to every cruise, but sometimes, there is one that is extra special. This is the case for our first cruise of 2019 on Celebrity Edge. The Princess and I have been looking forward to this trip ever since the ship was announced almost two years ago. You are probably wondering why we are so enthusiastic. Well, here are our 5 reasons why we are excited to sail on Celebrity Edge.


Why We Are Excited to Sail on Celebrity Edge
A Whole New Class of Ship
We have sailed with Celebrity Cruises on two occasions thus far. Both of these trips were on their largest class of ship, the Solstice-class. While the ships themselves are beautiful, we picked these cruises mainly for the itinerary. However, Celebrity Edge changes all of that. Like ships on sister brand Royal Caribbean, the Edge-class has features and amenities that make the ship a destination itself.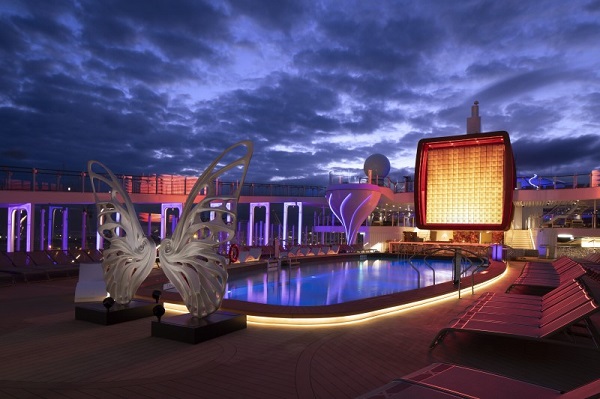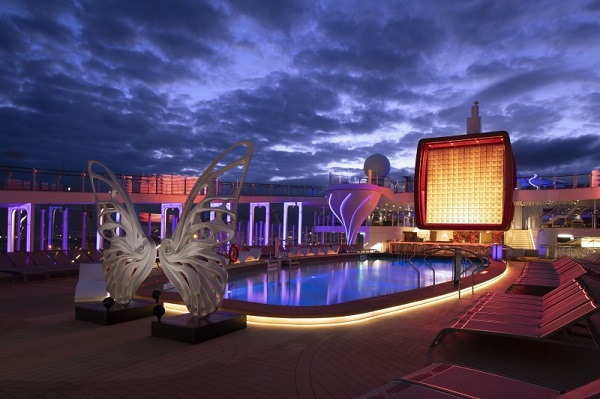 How could we pass up the chance to see if Celebrity Cruises could combine its premium service, exquisite food, and a state of the art ship with new public areas and venues? The answer is, we couldn't! Following along with the reveals of the ship made us even more interested to see if this new class of ship could deliver what many have said is a game-changing experience for the industry.
Be sure to stay tuned to social media during our cruise, and be on the lookout for our upcoming reviews and guides to see if Celebrity Edge lived up to all the hype!
Related Posts: Check out our Celebrity Cruises ship reviews
Reimagined Cabins
There is a laundry list of new innovations and features debuting on Celebrity Edge. One of the most intriguing is the new Infinite Veranda staterooms.
The Princess was able to convince me to book one of these new staterooms for our trip. Now, the entire room can become a balcony by simply pushing a button. This new design appears to get cruisers closer to the water than ever before.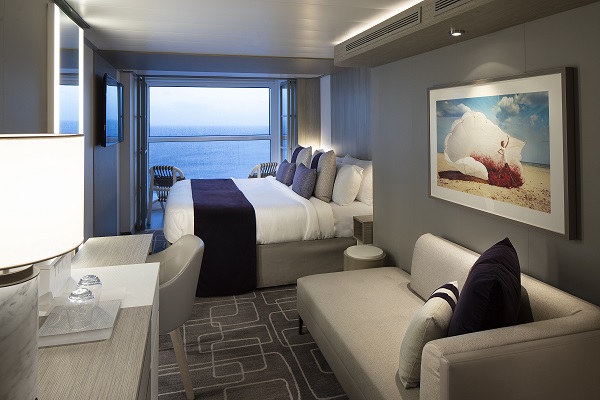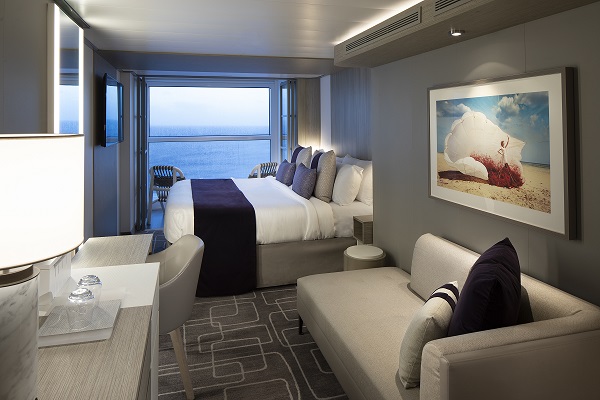 Along with a king bed and improved bathroom design, these cabins also have some modern upgrades.
All cabins now include digital controls right from your smartphone. This technology enables cruisers to change the lights, temperature of the cabin, and more without leaving the comforts of your bed. The cabins on Celebrity Edge are also among the largest balcony staterooms on any cruise ship.
Celebrity Select Dining
What would a brand-new class of ship be if it didn't also usher in new dining concepts? With Celebrity Edge, the cruise line has introduced Celebrity Select Dining. While we were originally booked for our normal, traditional early seating in the main dining room, we have since changed to this new concept in order to experience all four complimentary MDRs.
At first glance, the new setup sounds a lot like Royal Caribbean's failed Dynamic Dining. Although, we are eager to see if Celebrity Cruises can execute this "flexible" dining option better.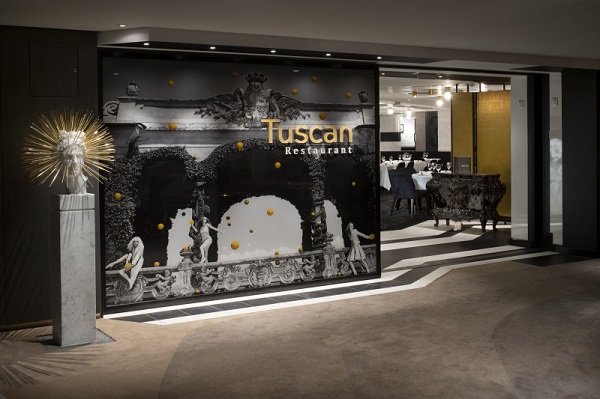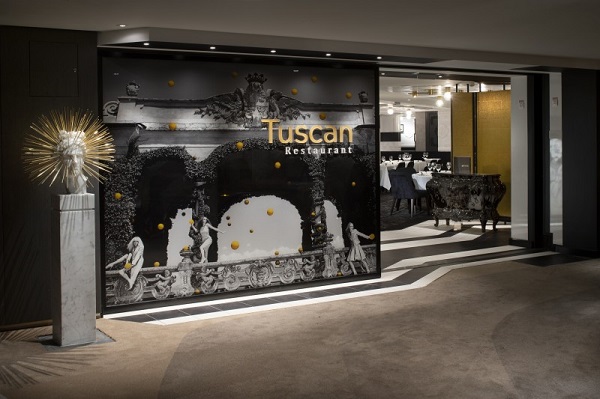 Not only do these dining rooms vary in terms of concept and decor, but they also have different menus.
All venues will serve the Celebrity Timeless Entrees which remain the same each night. There will also be a rotational menu that is different each night but served at all restaurants. The difference is that there will also be a select specialty menu for each venue with items that align to the restaurant's concept, such as French cuisine in Normandie or Italian fare at Tuscan.
Along with new complimentary dining options, Celebrity Edge is also home to many new specialty restaurants. We are looking forward to testing out many of these venues including Fine Cut Steakhouse, Le Petit Chef, and the Rooftop Garden Grill.
Entertainment Taken to the Edge
On our previous cruises, we felt entertainment was the one area where Celebrity Cruises really fell behind other cruise lines, especially sister brand Royal Caribbean.
Celebrity Edge is designed to change all of that with the newly re-designed Main Theater. This wrap-around venue ensures that there are no bad seats in the house. With 3 portable, high-tech digital screens as the backdrop, the entertainment is aimed to be leaps and bounds above the typical main theater cruise shows.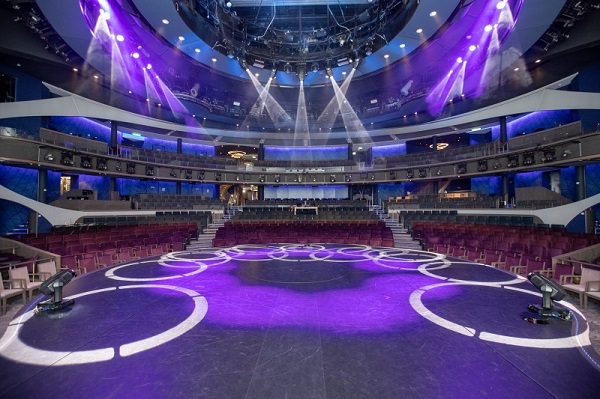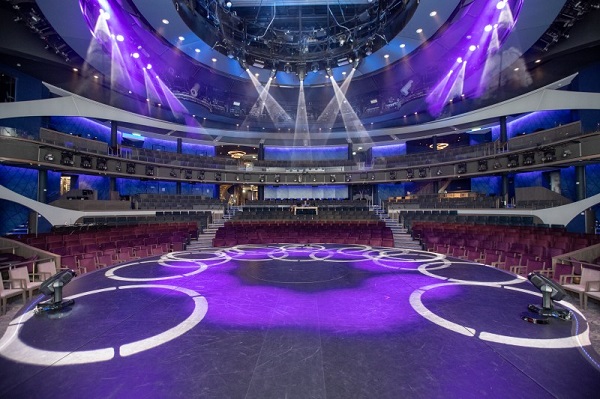 In addition, the line has created 4 custom productions exclusive for the ship. Now, that is something to get excited about. The entertainment enhancements do not stop at the theater either. In the dynamic venue Eden, there are a variety of activities that evolve throughout the day designed to be everything from chillful to playful to sinful.
The same is true for The Club. During the day, the venue hosts different family friendly activities, while during the evenings, it is home to game shows, live events, and a late night club hosting different themed dance parties that are truly for adults only. How will we fit this all into one cruise?
Returning to Where it All Started
Even with all of the great shows, food, and new experiences on Celebrity Edge, we are also looking forward to the ports of call.
In particular, we are visiting Key West, FL for the first time. Yes, we know this might not be the most exotic port, but we are looking forward to exploring the island along with a few drinks and food that are staples of the area.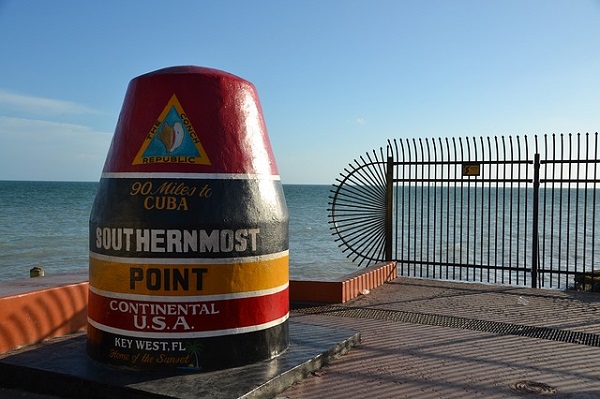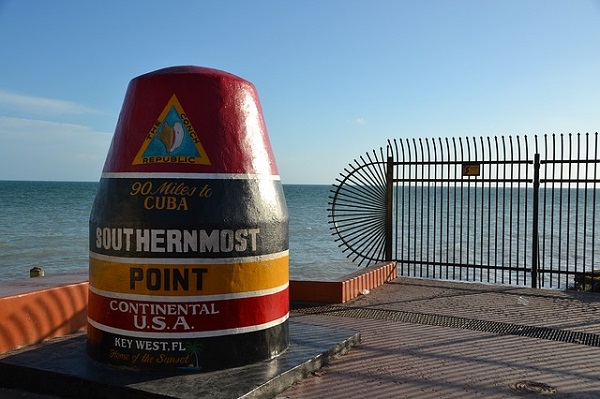 Another port that we are also excited about is Grand Cayman. Not many mega-ships stop here as you need to tender to get ashore. In fact, we visited the island on our first cruise together in 2007 and have not been back since! So, 12 years later means that we are overdue for a return.
As you can see, there is plenty to get excited about on this Celebrity Edge trip! Make sure to follow along on social media as we set sail this upcoming weekend. You can find us on Instagram, Twitter, and Facebook.
Comments
Do you have plans to sail on Celebrity Edge? Have you already taken a cruise on this new vessel? Drop us an anchor below with your thoughts about this innovative new class of ship.