Whether you are visiting Dublin, Ireland on a cruise or spending a few days in the city before departing from the Dublin Cruise Port, you will want to get out and explore this vibrant city. Dublin offers so many unique experiences, not to mention so many picturesque backdrops. During our recent pre-cruise explorations, we came up with this list of the 20 Top Instagram Worthy Photos to Take in Dublin, Ireland. Why not make it your mission to capture them all?

Top Instagram Worthy Photos to Take in Dublin, Ireland
Samuel Beckett Bridge
A good way to get a brief overview of the city in a short amount of time is with a hop on hop off bus tour. From the open top deck of these double-decker buses, you will have great views of the passing landmarks. The most instagram worthy photo during this tour will be the Samuel Beckett Bridge. The contemporary bridge design resembles a harp and is ready for its close up.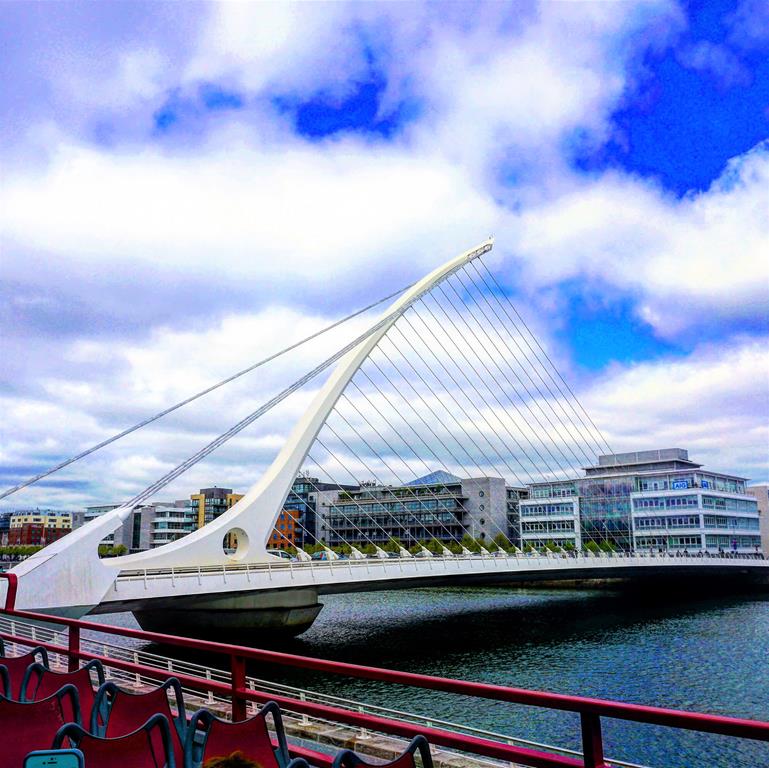 Doors of Dublin
A prominent facade in Dublin is the Georgian architecture and the brightly colored "Doors of Dublin". Dating back to the 1700's, there are many stories that exist as to why the doors on these uniform exteriors are so vibrant. Some say it was the Irish rebelling against England's order to paint the doors black in mourning of Queen Victoria. Others say it was a way for the newly affluent to set themselves apart. In any case, these doors are definitely worth a photo op.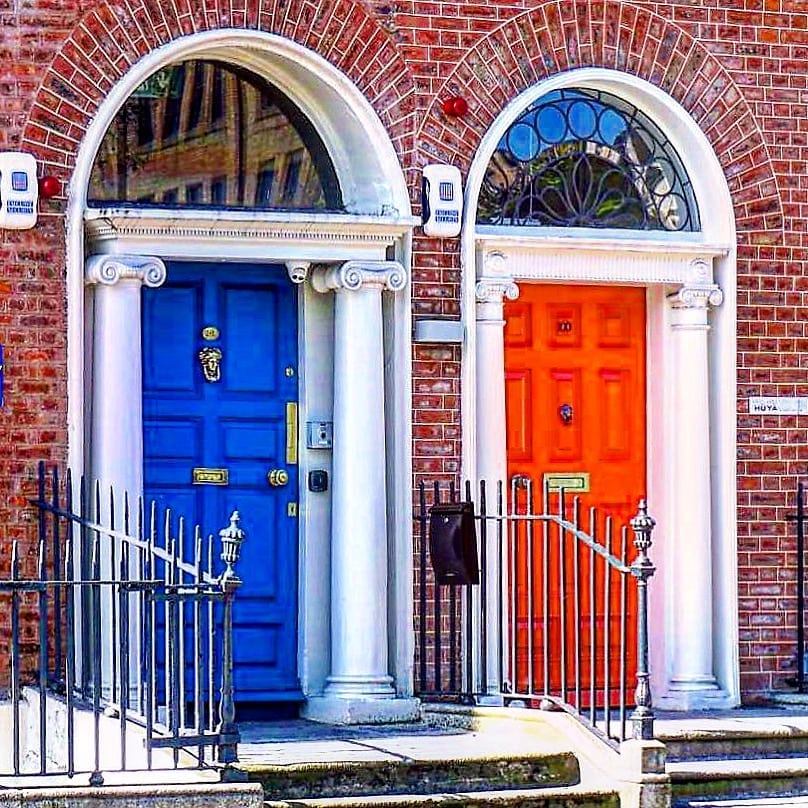 Grafton Street
This pedestrian only street, running from St. Stephen's Green to College Green, is one of the main shopping streets in Dublin. Known for its shops, cafes, street performers, and outdoor vendors, Grafton Street's colorful flavor should not be missed. While you stroll along, be sure to grab a few photos.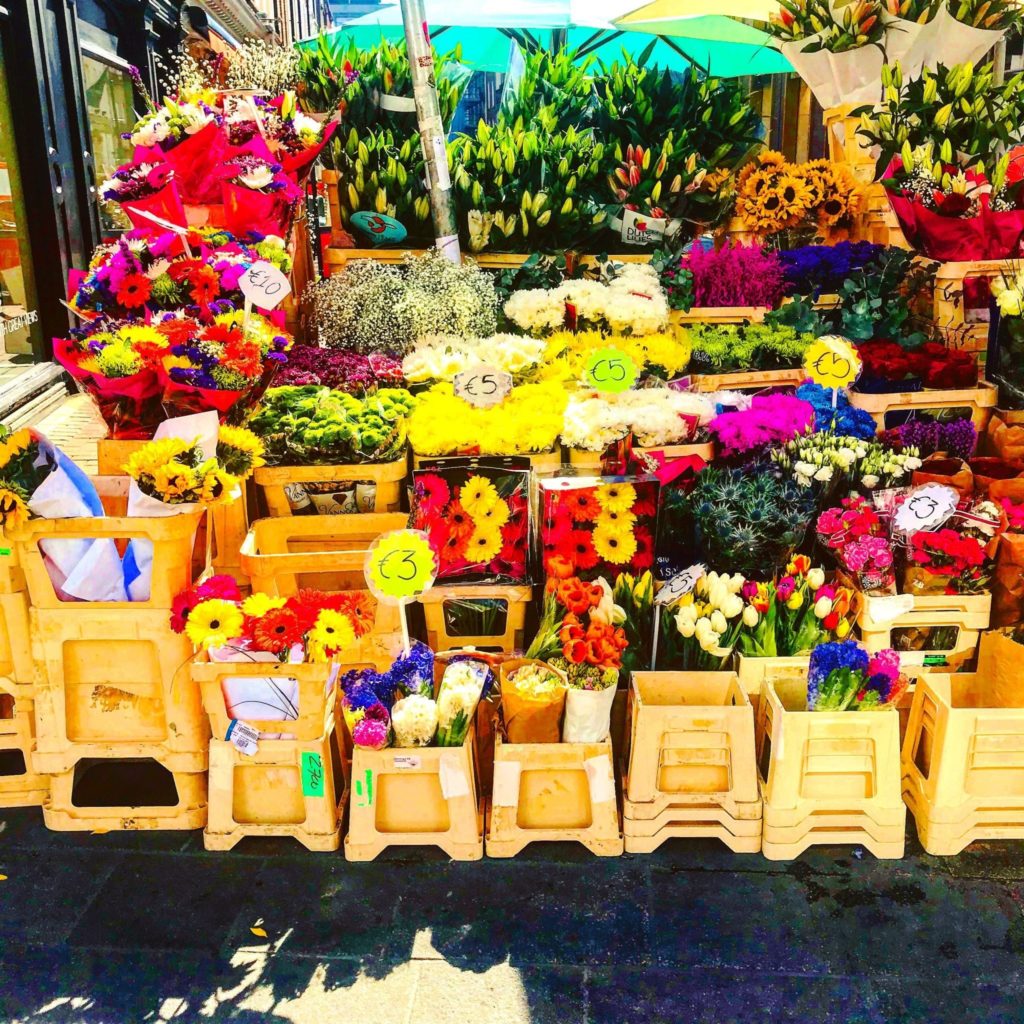 Local Java
By now, you might need a little pick me up, so some caffeine is in order. Along the streets of Dublin, it shouldn't be too hard to find a local coffee shop to order up your favorite drink. We all know that pictures of food and drinks make great instragram photos, so give it your best shot.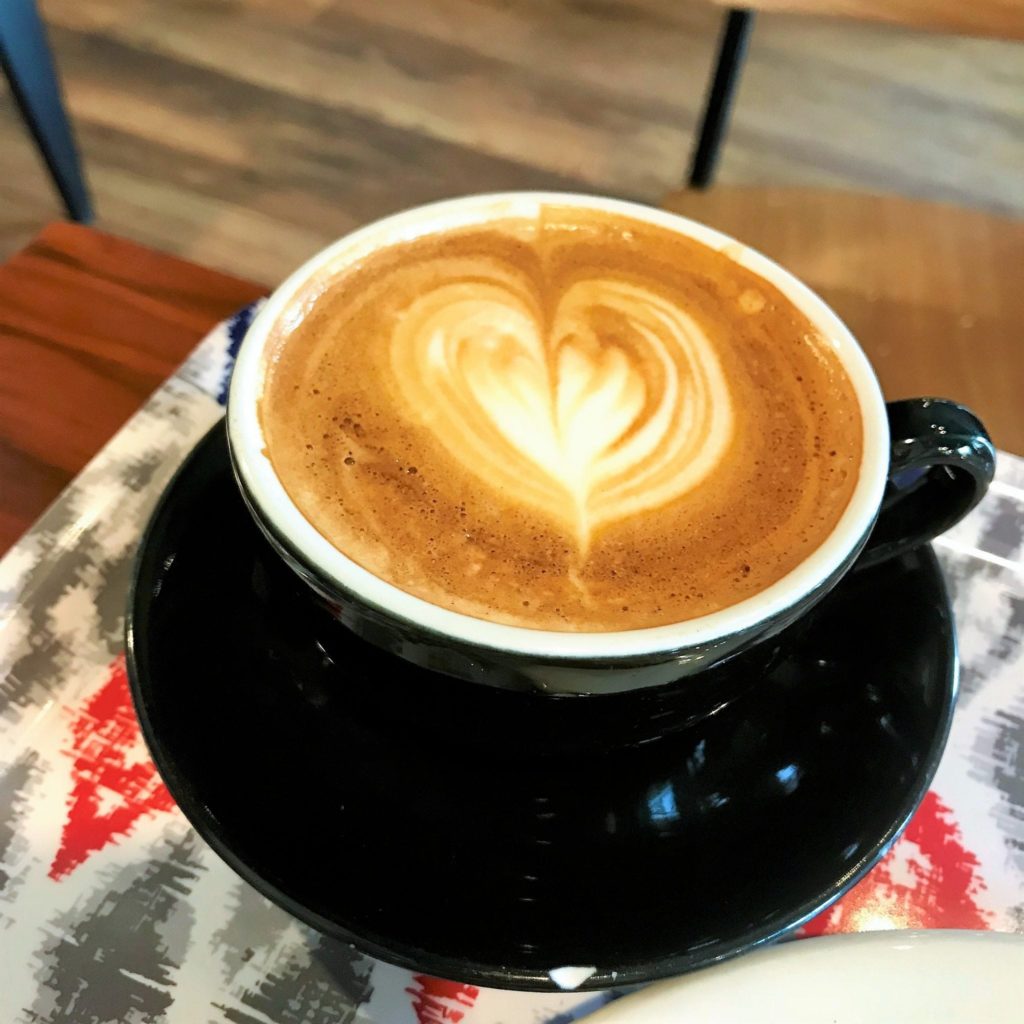 St. Patrick's Cathedral
St. Patrick's Cathedral is one of the most visited tourist attractions in Dublin. If the 12th Century history and architecture is not reason enough for you to visit this church, you can also view the grave of Jonathan Swift (author of Gulliver's Travels) and the ornate stained glass. You can also spend some time relaxing in the green space outside.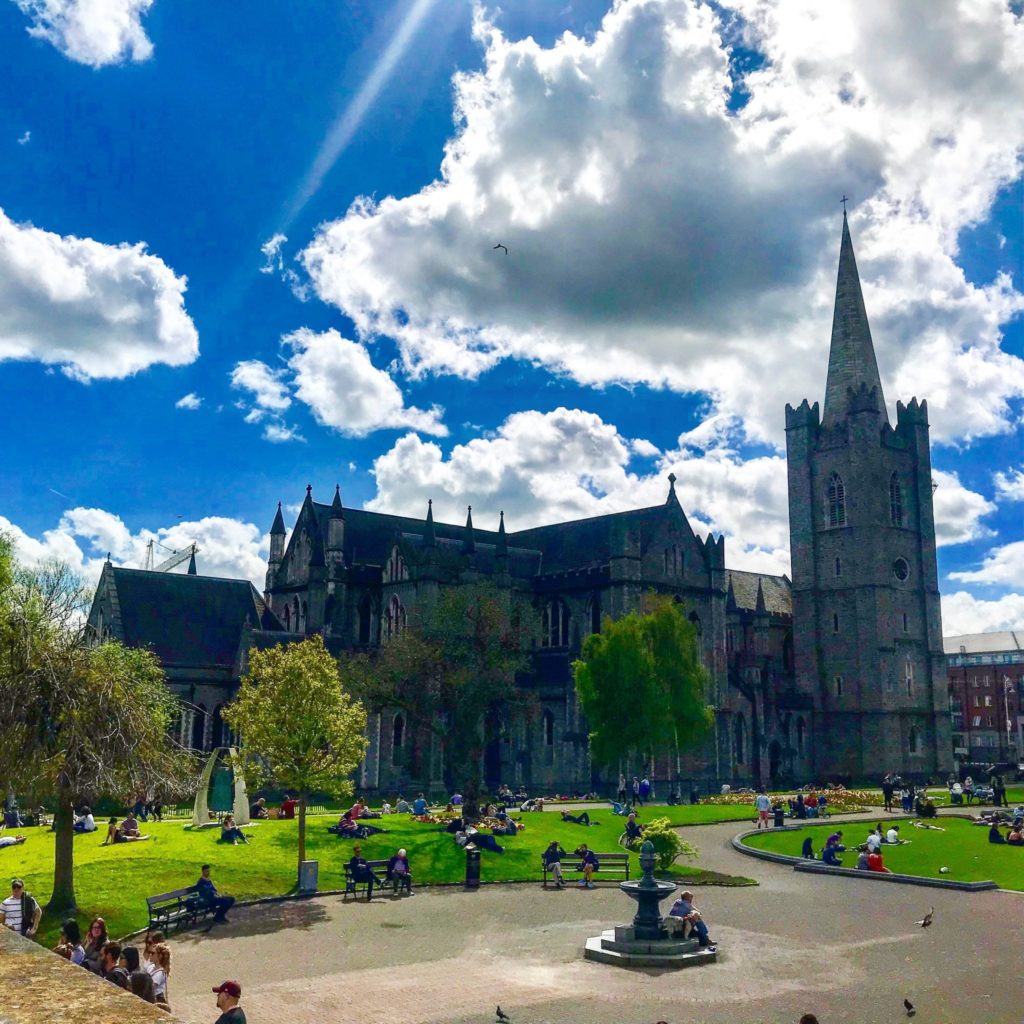 Christ Church Cathedral
While in the area, you will want to head next door from St. Patrick's to Christ Church Cathedral. Arguably the more impressive of the two churches, you can not only explore the cathedral itself but also the crypt and belfry while on a guided tour. What better way to show your friends on social media how much fun you are having than by posting a picture of you ringing the famous Christ Church Bells.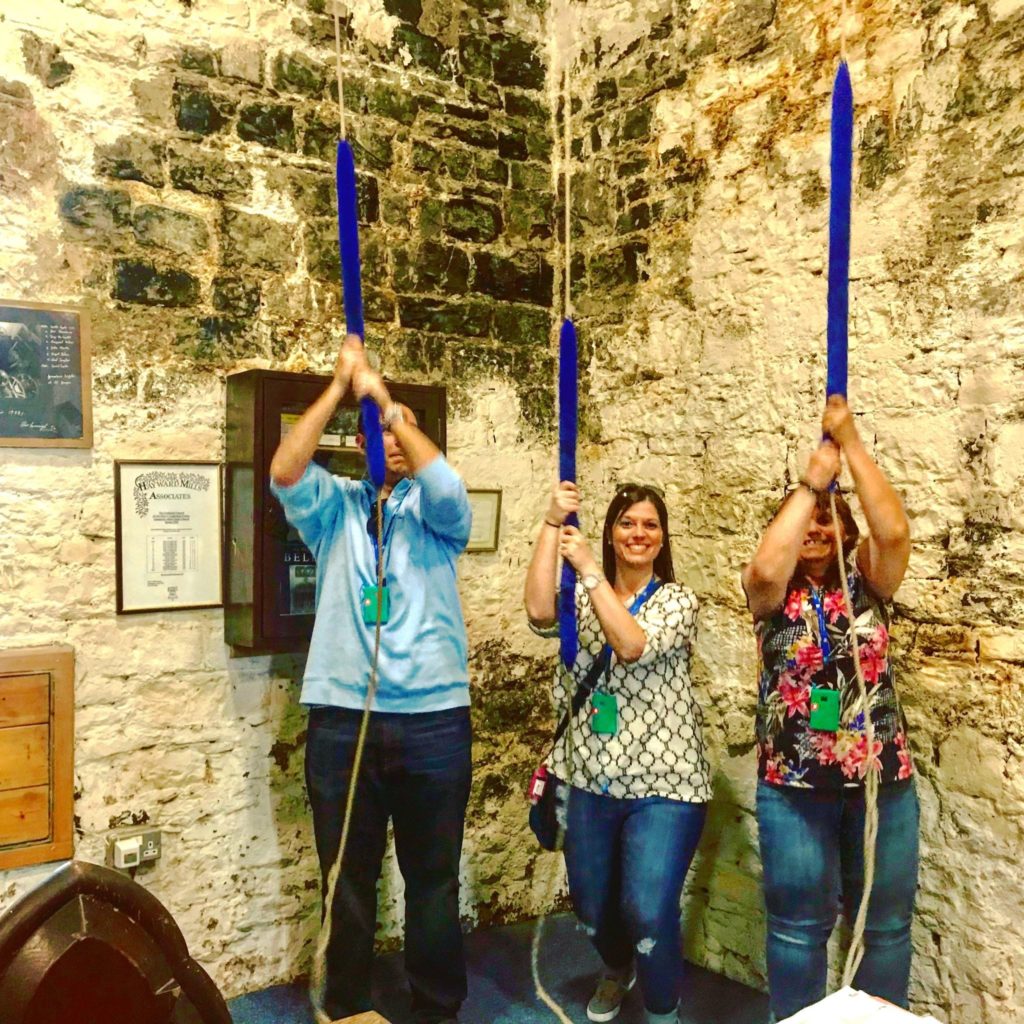 Old Library
Another popular tourist spot in Dublin, Ireland is Trinity College. Here, you can visit the Old Library which houses the Book of Kells (a 9th Century medieval manuscript) and the Long Room that is home to 200,000 of the library's old books. While photos are strictly prohibited at the Book of Kells, the Long Room makes for some great instragram worthy photos.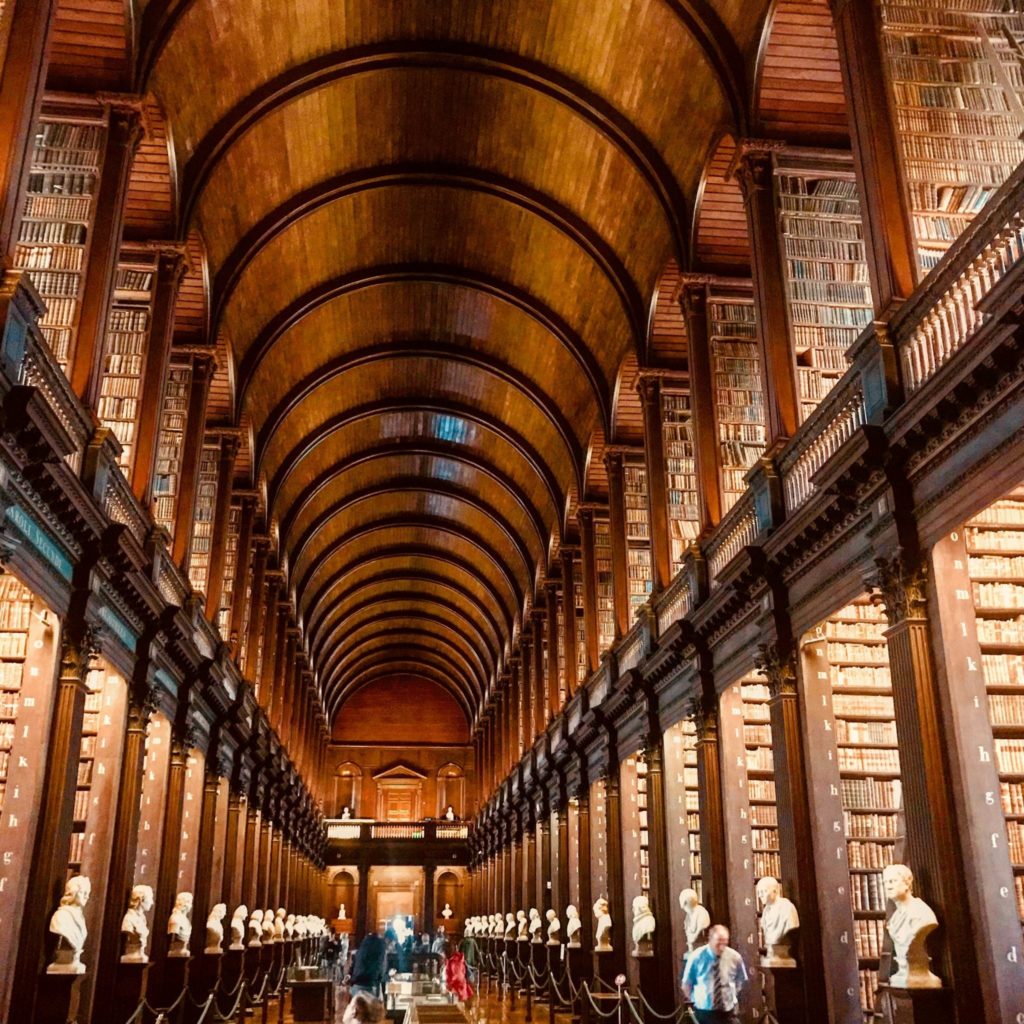 St. Stephen's Green
St. Stephen's Green, located in the center of Dublin, offers a retreat from the hustle of city life with lush landscapes and decorative floral gardens. During your visit to the city, a stroll through this peaceful green space is a must. Of course, so are some photos of all the majestic scenery that you will discover.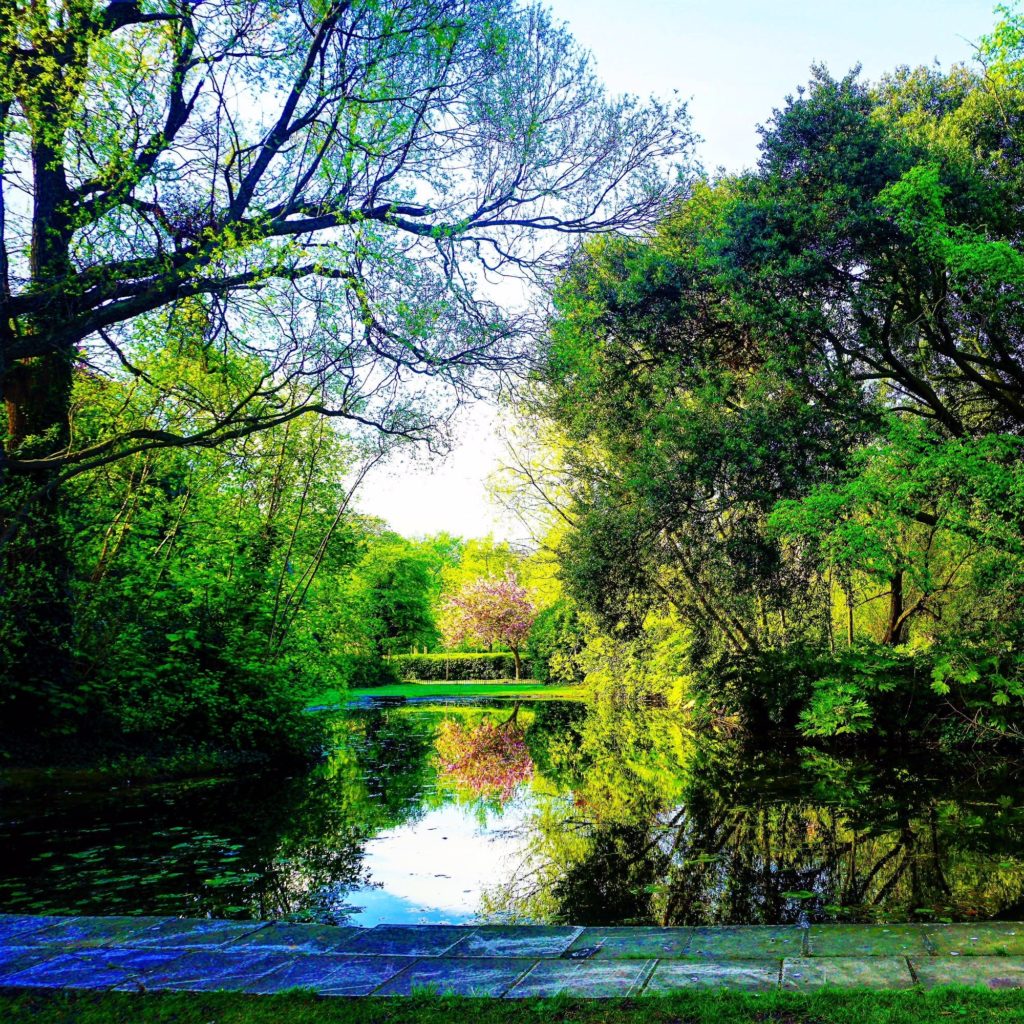 Merrion Square
Merrion Square is another popular public park in central Dublin. This Georgian square features vibrant landscapes as well but is most known for the statue of Oscar Wilde found reclining on a rock as if gazing out on his childhood home. For those who enjoy capturing the beauty of nature and for literary scholars alike, a photo of the Irish poet and playwright himself in Merrion Square is a must.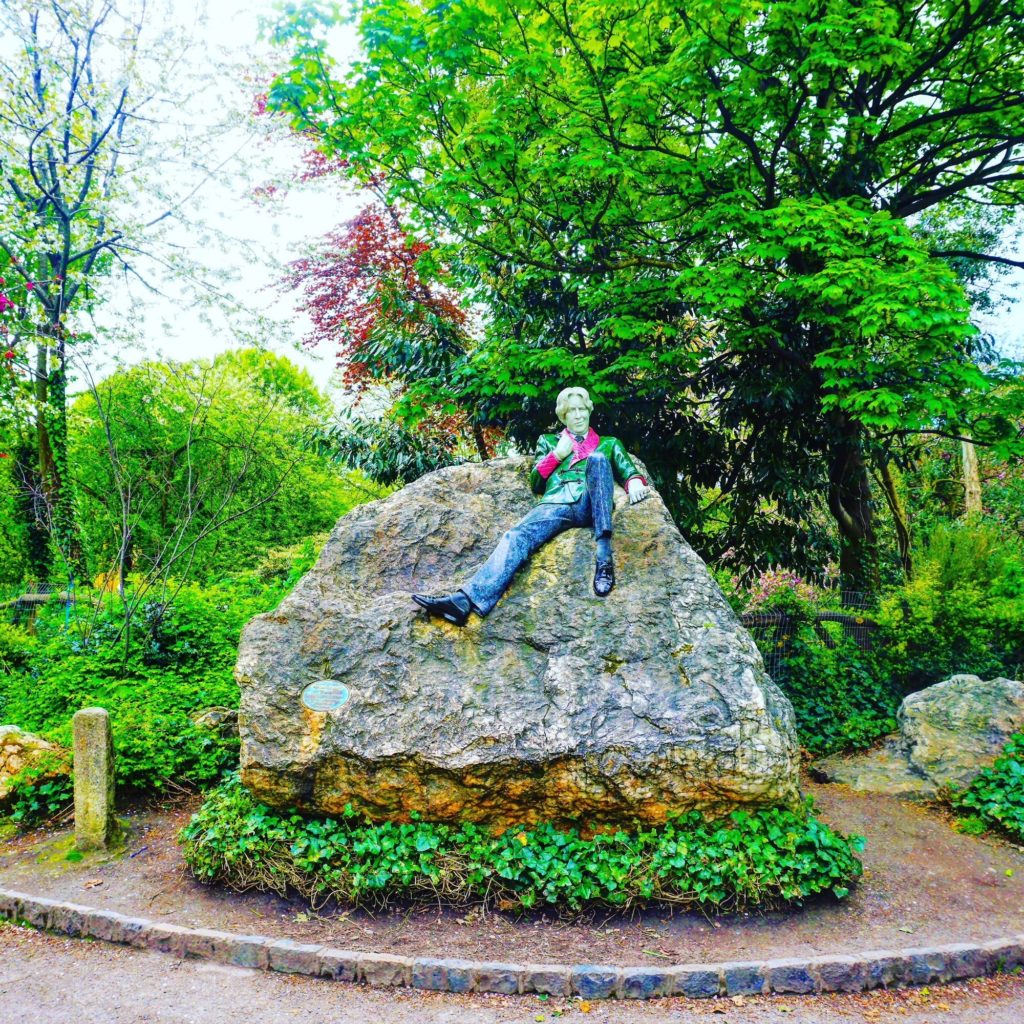 Glasnevin Cemetery
One of the lesser visited historical spots in Dublin, the Glasnevin Cemetery's general history tour is a must. This tour highlights the burial spots of Irish historical figures including Michael Collins. But perhaps the most resounding moment of the tour is the re-enactment of Pearse's famous speech and the closing words "Ireland unfree shall never be at peace". The power of these words can't even be captured in a photo, but we tried to capture the moment at least.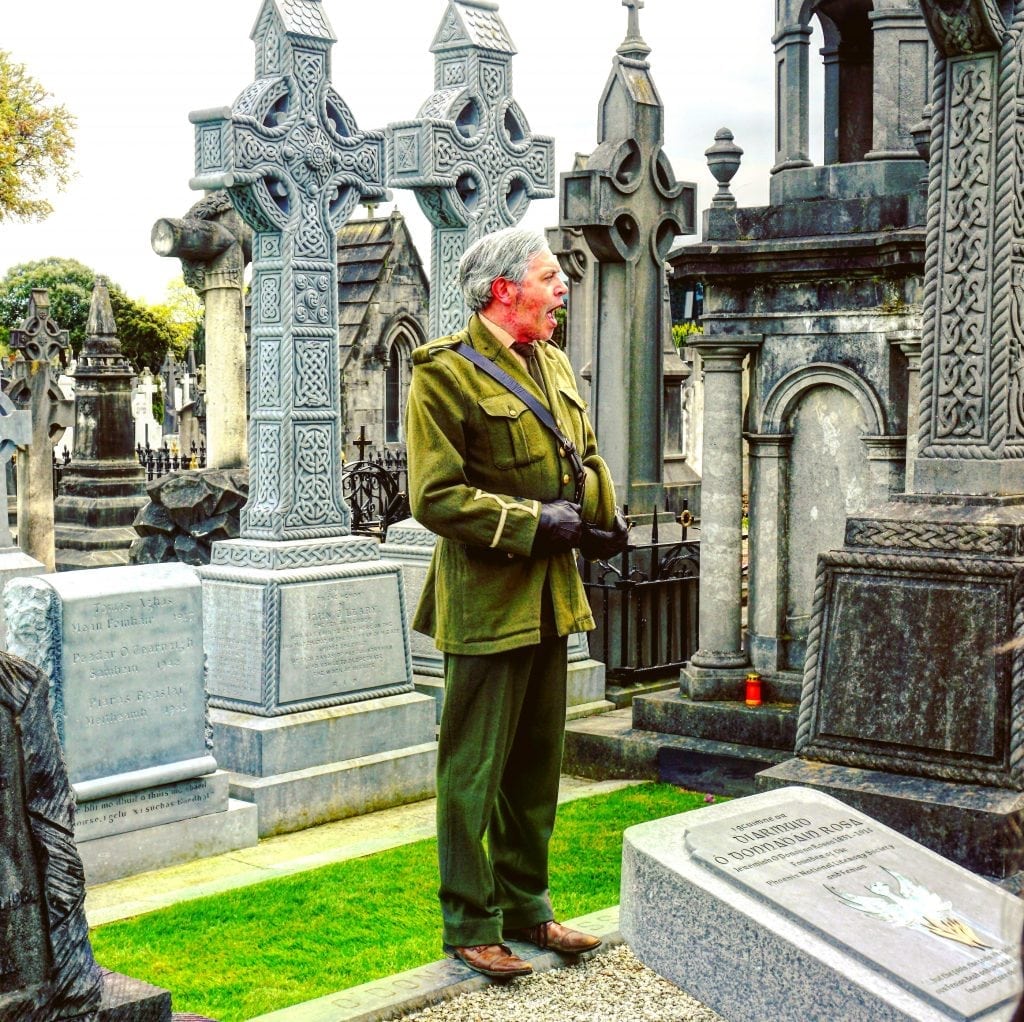 The Crypts at St. Michan's
Another unique and lesser visited landmark in Dublin is St. Michan's Church. Located across the River Liffey, this church is the oldest in the north side of the city. While the church and its original organ are impressive, the real draw here are the crypts located below. In the burial vaults, you will find the mummified remains of some of Dublin's most influential families. Now if that isn't instagram worthy, we don't know what is!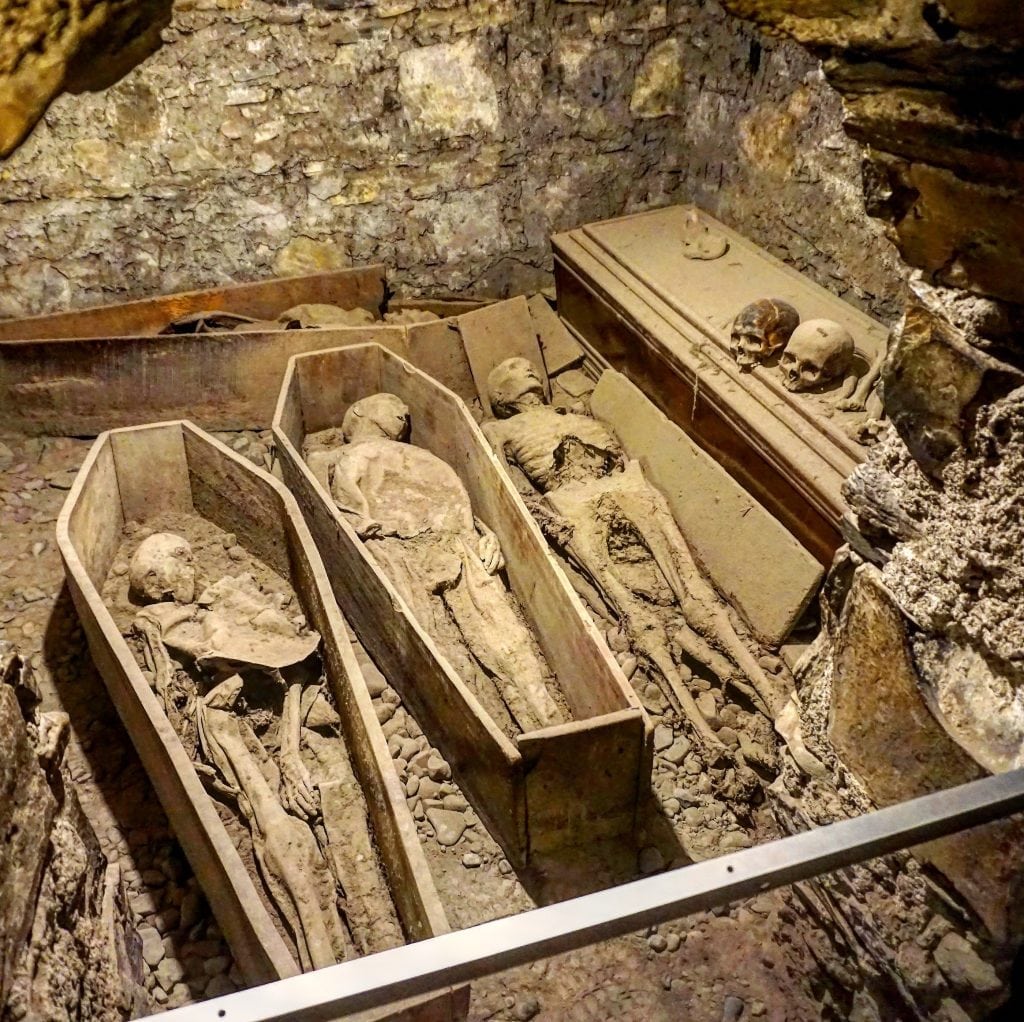 The Bow St. Experience
While you are across the River Liffey, a visit to the Jameson Distillery is in order. During the Bow St. Experience, you will be guided through the history and production of this Irish Whiskey. Then, it's on to the tasting. Who wouldn't drink to that? Be sure to capture the moment with some photos.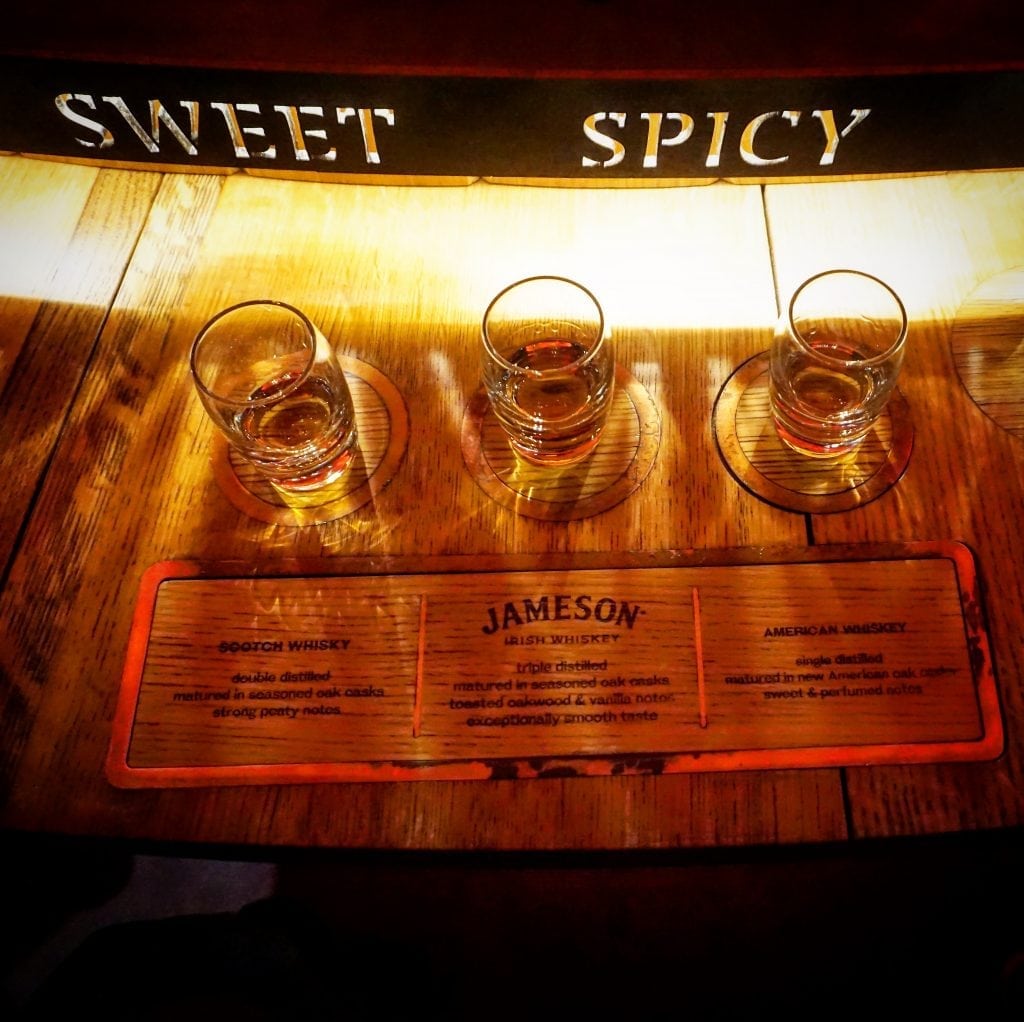 Ha'Penny Bridge
If you aren't stumbling by the time you leave Jameson, make your way to the Ha'Penny Bridge for some amazing nighttime photos. This pedestrian bridge over the River Liffey is easily photographed any time of day, but it shines even brighter in the evening. Be sure to hashtag these instaworthy photos so all can see her glisten.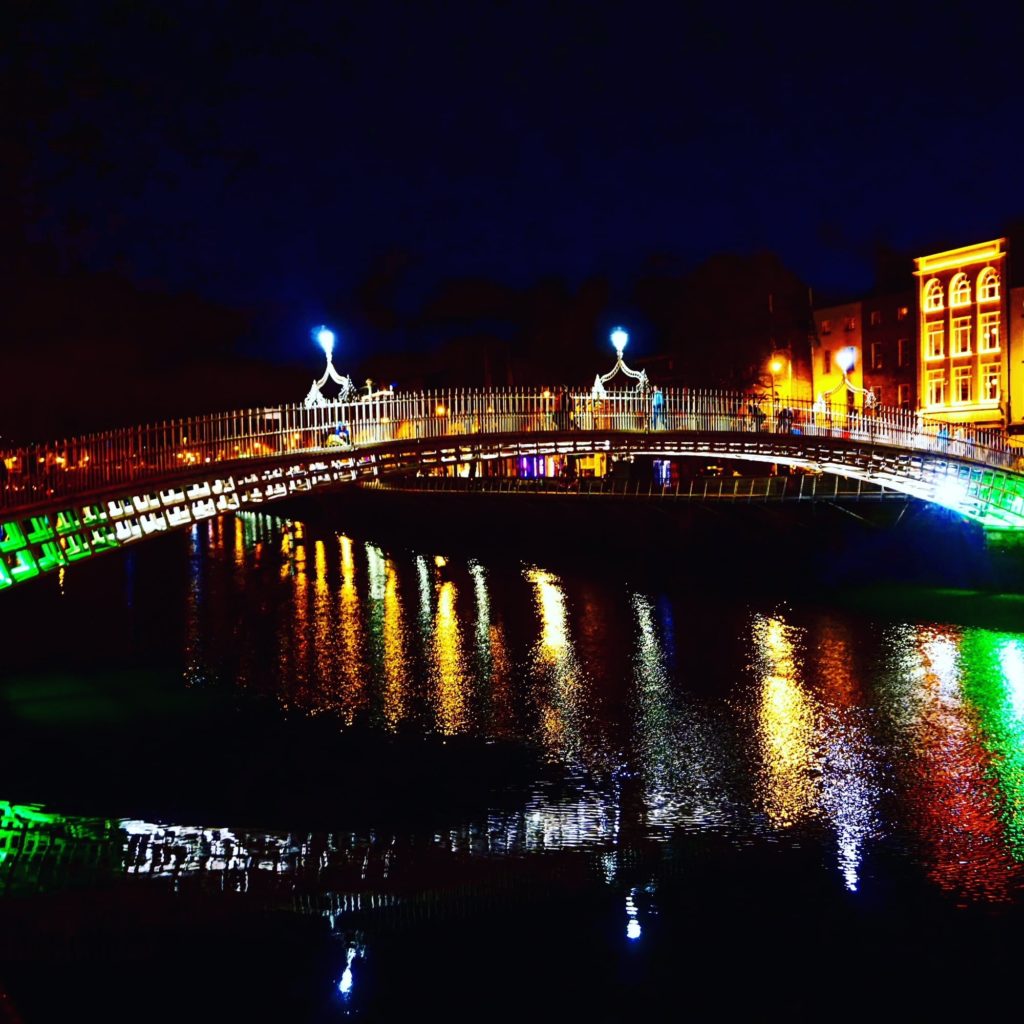 Temple Bar
No visit to Dublin would be complete without spending some time in the Temple Bar area. Several restaurants, bars, and street performers give this area a lively atmosphere all day long. Although crowded and touristy, it is almost mandatory to grab a drink and some photos of this popular bar. What social media post would be complete without this iconic photo?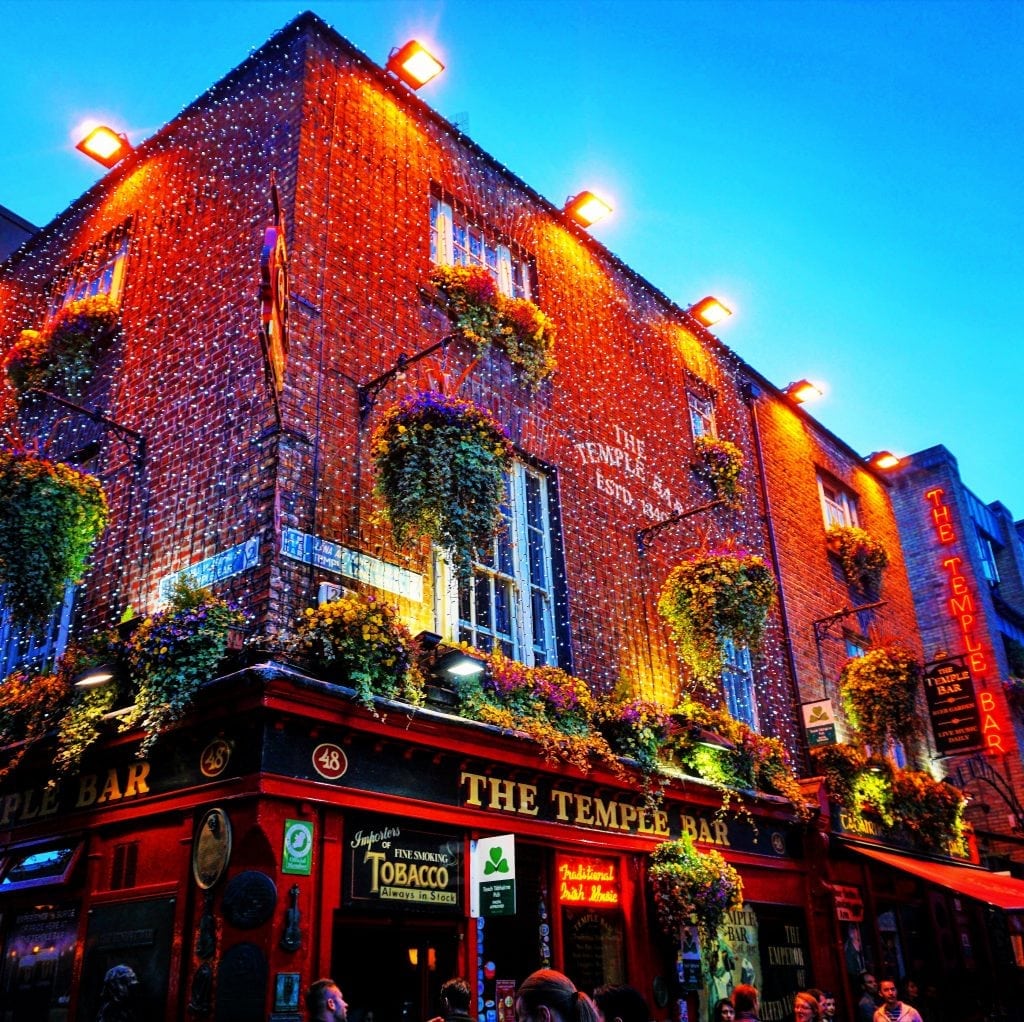 Sweet Molly Malone
The song Molly Malone has become an unofficial anthem of Dublin. A statue of Molly, the tragic heroine of the song, and her cart is located on Suffolk Street "in Dublin's fair city" for all to see. This statue has become a popular photo spot for tourists. If you use your imagination, you can probably figure out why. If you choose to take a selfie, try to keep it PG.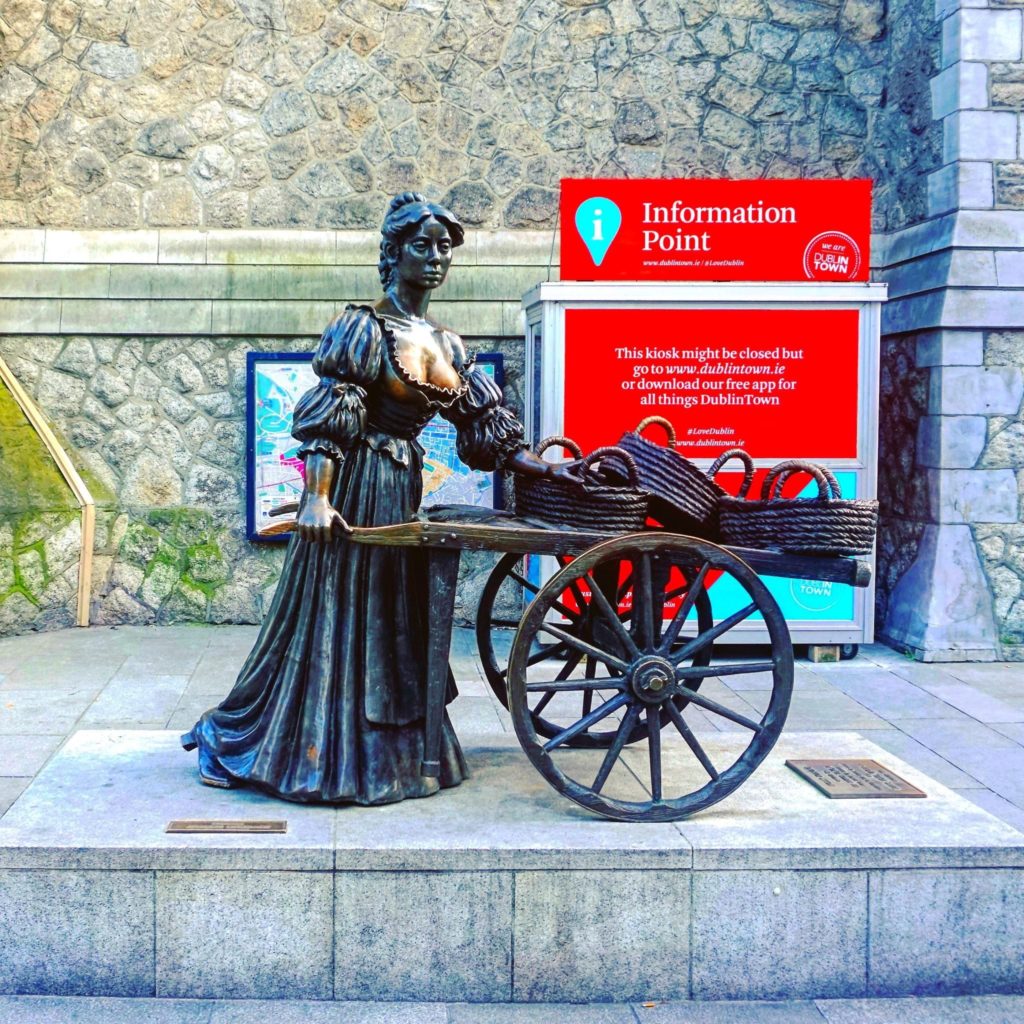 Kilmainham Gaol
Another place of historical significance in Dublin is the Kilmainham Gaol. From walking the cold stone hallways of the jail, to seeing the actual jail cells and hearing the stories of those imprisoned and hung, each step of the way is an eye-opening and somewhat eerie experience. While you can try to capture it in photos, only with a visit can you truly appreciate its magnitude.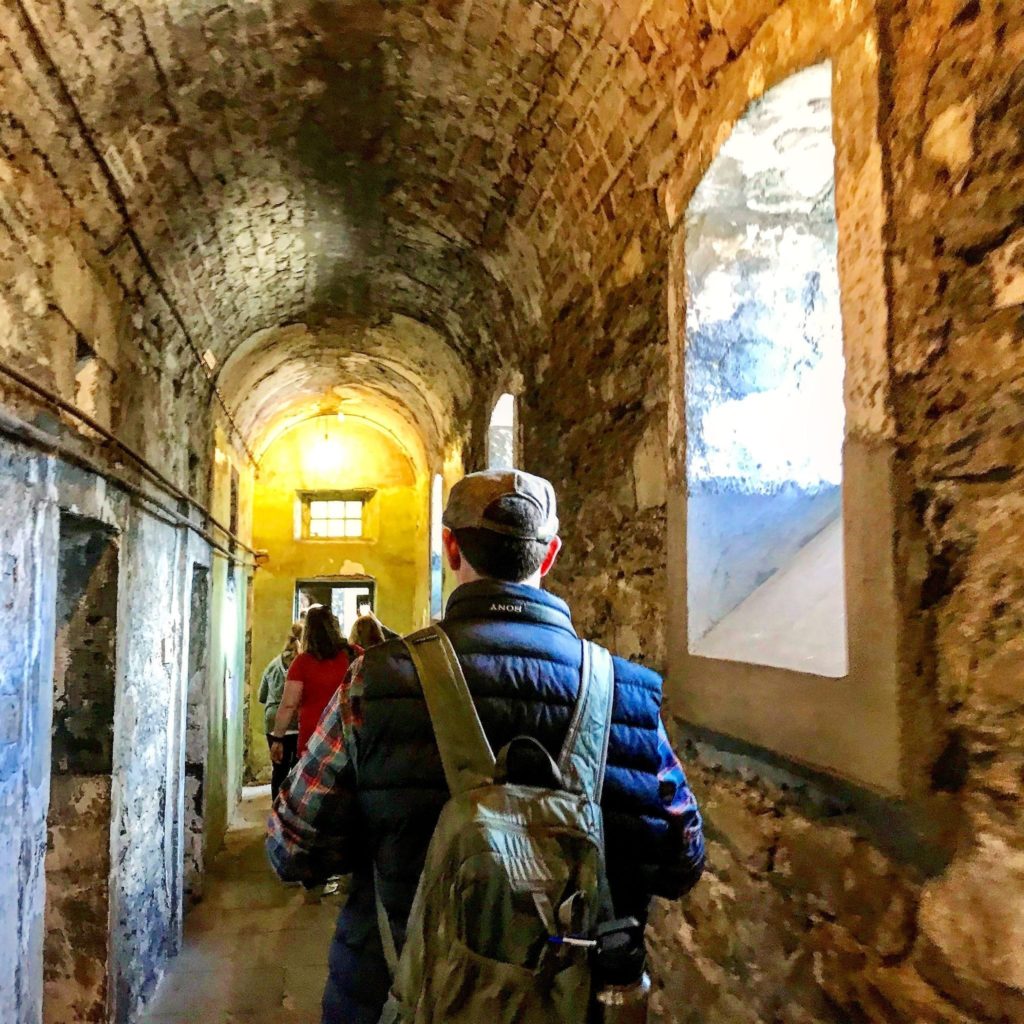 The Perfect Pour at Guinness
For a more lighthearted activity, you will want to head down the road to the Guinness Storehouse for some additional instagram worthy photos. Home to the Guinness Brewing company since 1759, this is one of Dublin's most popular tourist attractions. Included in the price of admission is the Guinness Academy where you will learn how to pour the perfect pint of Guinness. Every student needs a picture on his graduation day!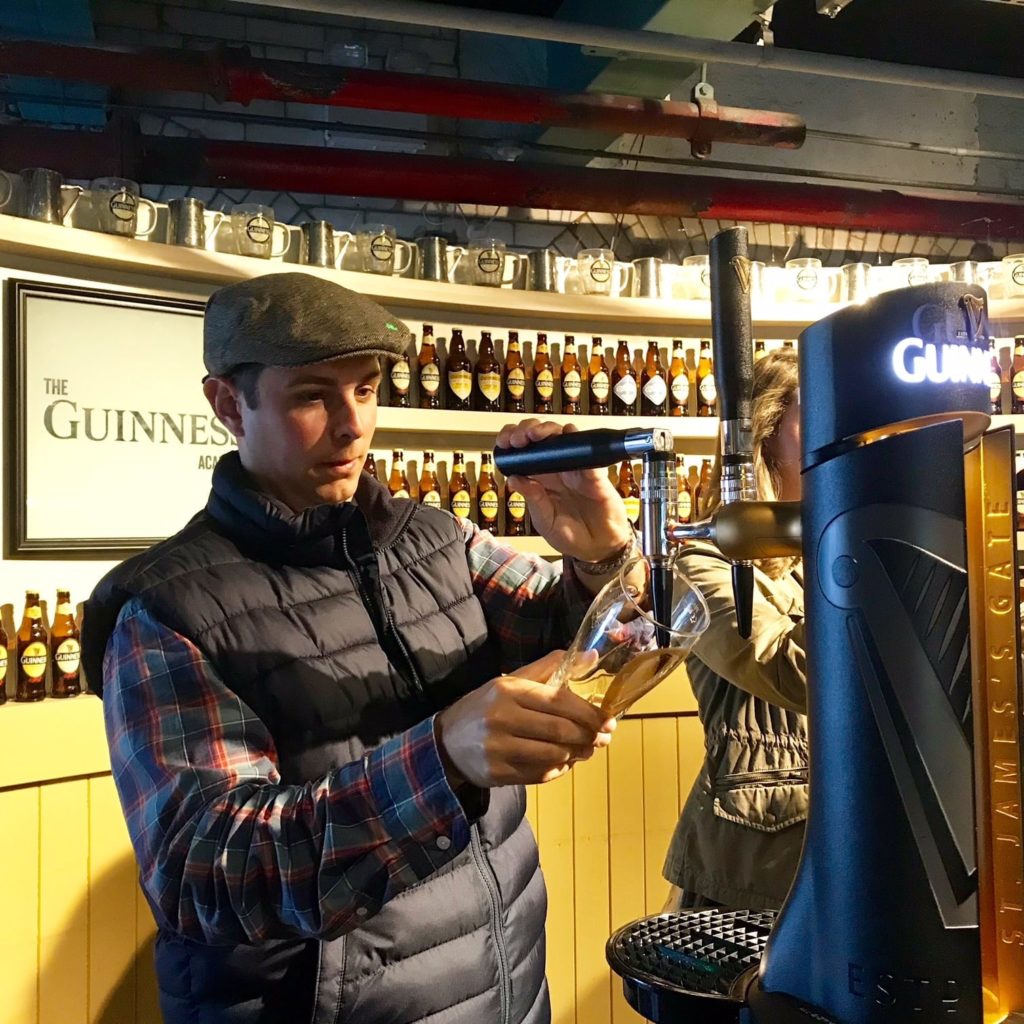 Gravity Bar Views
While at Guinness, you will also want to make your way up to the rooftop Gravity Bar. Located on the 7th floor of the Storehouse, you will have amazing 360-degree views of Dublin's skyline from this popular bar. Grab a drink and some photos early as this place does get very busy later in the day.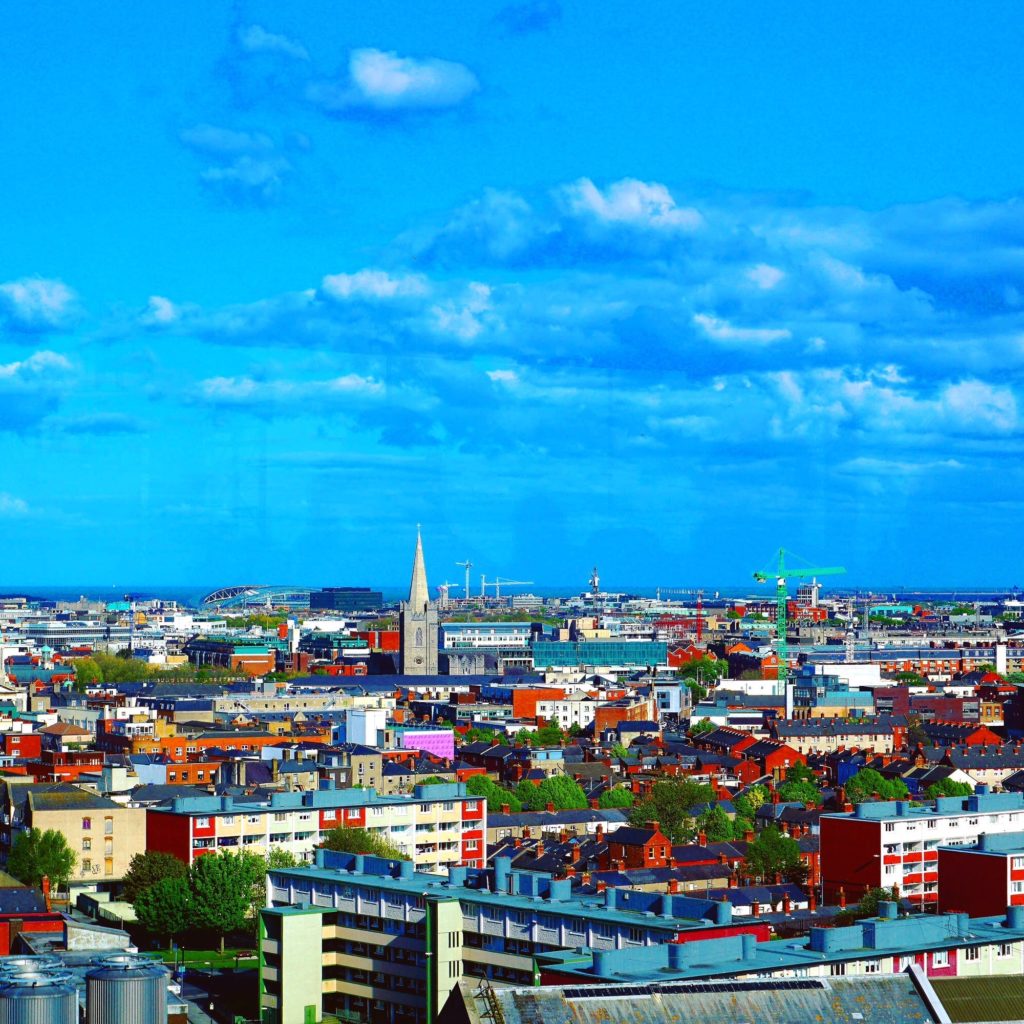 The Oldest Pub
With all this drinking, you will probably want to grab a bite to eat. Why not head to the oldest pub in Ireland? Dating back to 1198, the Brazen Head offers historical charm, great food, and live music. Of course, you will want to take a picture to prove to all of your friends that you were here.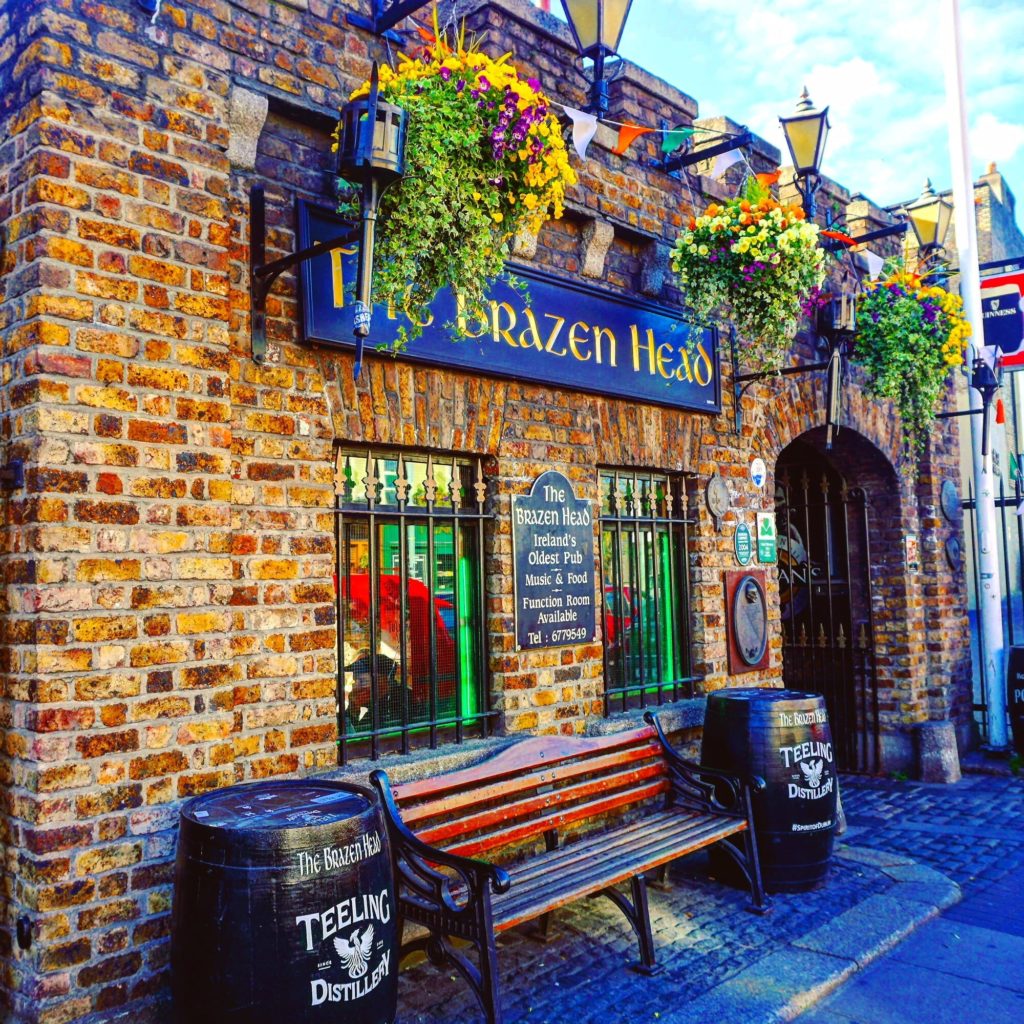 Irish Eats
Whether its the fish and chips at the Brazen Head Pub, a boxty at Gallagher's Boxty House, or some other traditional Irish eats, no instagram post is complete without some food porn. Gather up your best food pics from Dublin and make everyone on social media hungry with your #foodstagram post!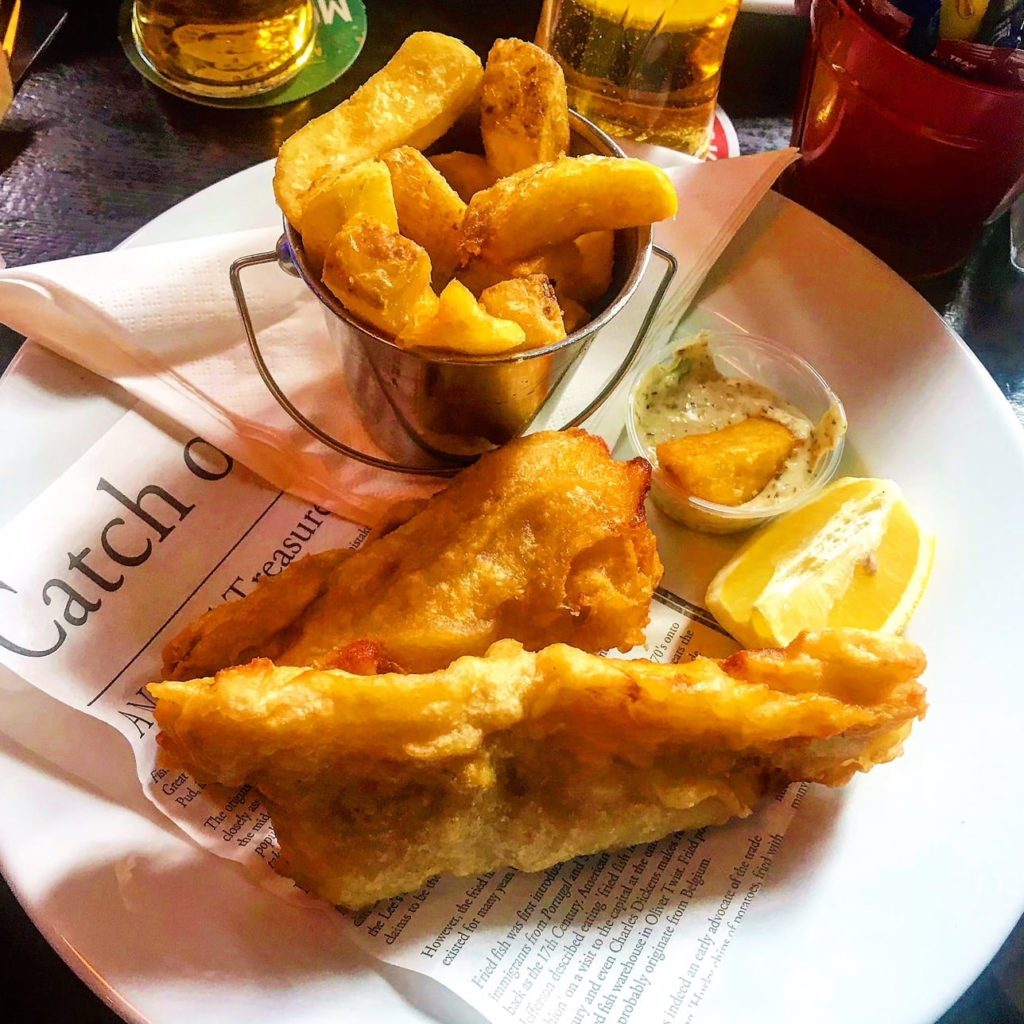 Does seeing these top photos, make you want to visit Dublin, Ireland? There are plenty of great cruise options that stop in Dublin, some even overnight. There are also a handful of cruises that now leave from the up and coming Dublin Cruise Port, like the recent trip we took on Celebrity Eclipse. However you choose to visit, make sure to have a memorable trip and take plenty of photos along the way.
Comments
Have you visited the Emerald Isle? Do you enjoy taking pictures and posting them on social media? Drop us an anchor below to share your picks for the Top Instagram Worthy Photos to Take in Dublin, Ireland?