If you are heading to Dublin, you probably plan on visiting some of the local pubs for a pint of Guinness. You could stumble around the Temple Bar area on your own, or you can let some of the locals show you the ropes. When you take an organized Dublin Pub Crawl, you get a lot more for your money than just some beer. If you are not convinced yet, perhaps our 5 Reasons Why You Need to Take a Dublin Pub Crawl can sway you.

5 Reasons You Need to Take a Dublin Pub Crawl
A Local Tour Guide
The worst part about being in a new city is not knowing where to go or how to get there. Yes, you could take out your phone and blindly follow your map app, but that doesn't seem like much fun. When you choose to take an organized Pub Crawl, it's like having your own local tour guide show you around the city. It definitely makes it a lot easier, especially once you start drinking. For some reason, alcohol and navigational skills don't seem to go together, at least for us!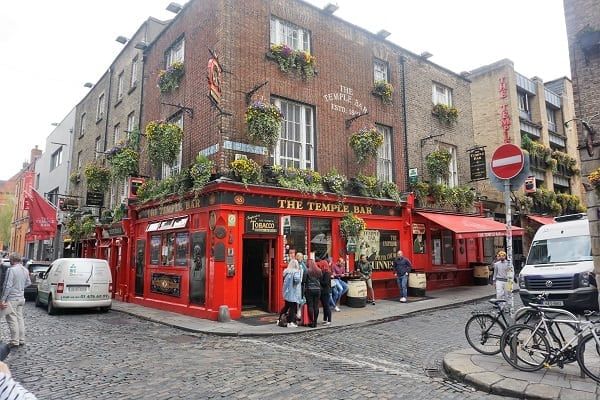 Skip the Lines
While on the tour, you will get to skip the lines. Even though there are hundreds of pubs in the city, the popular ones get busy quickly. During our time spent in the Temple Bar area, it didn't seem to matter the time of day or day of the week, there were always crowds. When you take a pub crawl, you are guaranteed a spot in some of the most iconic pubs throughout the city. The small cover charge for the tour, which ranges from 12 to 15 Euro, is certainly worth it if you don't have to wait in line at each venue.
Your Own Private Party
Most Dublin Pub Crawls include not only exclusive access into the pubs, but they often have a part of the pub reserved just for your group. This means you will never have to worry about getting a seat or waiting in a long line to get a drink. On our Musical Pub Crawl, each venue that we visited had a separate room with a private bar just for our small group, allowing us to focus on the music in the comforts of our own private area without any other distractions.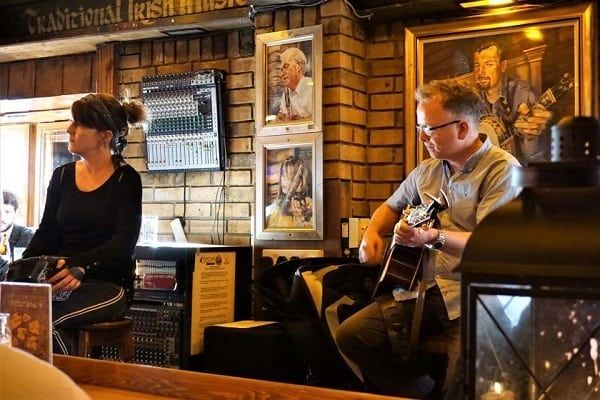 It's a Cultural Experience
One of the great things about many of the pub crawl options is that you get to do so much more than drink. Our pub crawl included insight into the musical history and folklore of Ireland, as well as some of the country's authentic musical instruments. Of course, it also included plenty of sing-a-longs. If music isn't your thing, the Literary Pub Crawl is another popular option. History and culture told through the eyes of locals is part of the pub crawl experience.
The Pubs
We did mention that this is Dublin and that we would be going to a selection of different pubs, right? So, why wouldn't you want to be part of all the fun and action? Along with the great beers and whiskeys, a pub crawl allows you to stroll the streets with your new found mates visiting some of the more popular pubs and perhaps some great non-touristy hangouts. Most pub crawls end on the early side, giving you the chance to continue the fun on your own into the wee hours if you choose.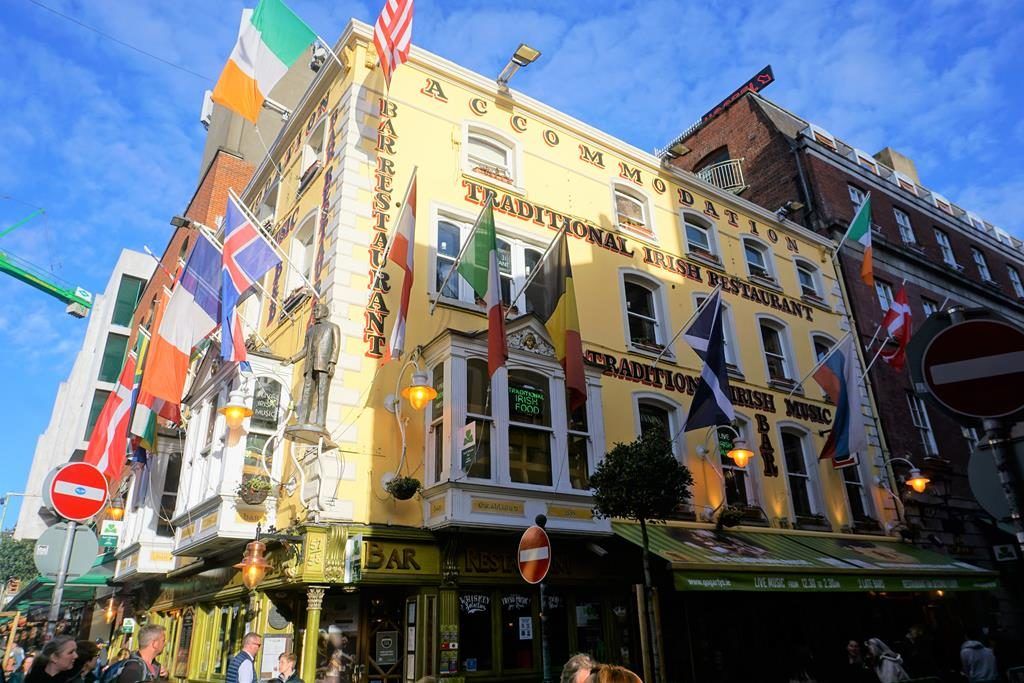 If you are looking for other great suggestions during your visit to Dublin, check out our Best Things to Do in Dublin on a Cruise and our Top 5 Day Trips from Dublin.
Comments
Have you ever taken a Dublin Pub Crawl? What was your favorite part of the experience? Drop us anchor below to share your Dublin travel stories.