Being our first cruise across the pond, our 10-night Ireland and Iceland cruise is sure to be one epic trip.  As we gear up, with our nearly 200 lbs. of luggage, we are looking forward to an informative and awe-inspiring cruise. We have been planning this trip for almost two years, and it is finally here! As we get ready to board our longest cruise to date, here are the reasons we are excited to sail on Celebrity Eclipse.
Why We Are Excited to Sail on Celebrity Eclipse
The Second Round of Modern Luxury
Our first (and only) cruise with Celebrity Cruises was back in 2014. Our Alaskan Cruise on Celebrity Solstice was certainly a memorable trip. This time around though, we are a bit more seasoned as cruisers and are very interested in comparing the Celebrity Cruises experience to the other lines we frequent.
Of course, it is not an entirely fair comparison as this trip is in a new destination for us. Still, Celebrity Cruises is known for being a more upscale cruise line and providing a more personal level of service than some of the other mainstream lines. Given we have now cruised over 20 times together, we have a firm foundation to test out the differences between other cruise lines and the "modern luxury" of Celebrity Cruises.
Courtesy of Celebrity Cruises
Itinerary
Similar to our other Celebrity Cruises trip, the itinerary is what lured us (mainly the Princess) to book this cruise on Celebrity Eclipse. This 10-day cruise departs from Dublin, Ireland and visits Northern Ireland, Iceland, and Scotland making it a rather unique itinerary. The departure point of Dublin enabled us to spend some pre-cruise days in the city exploring Ireland.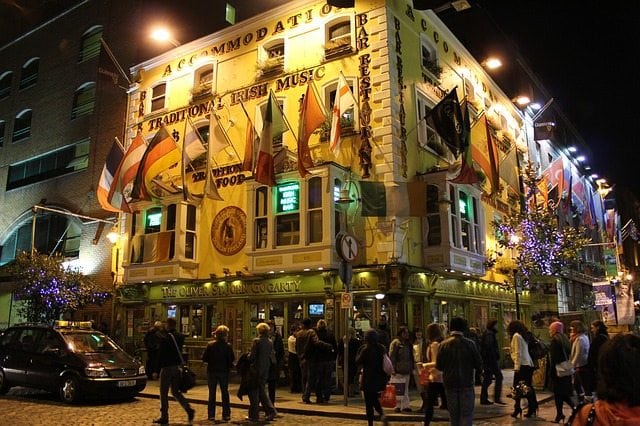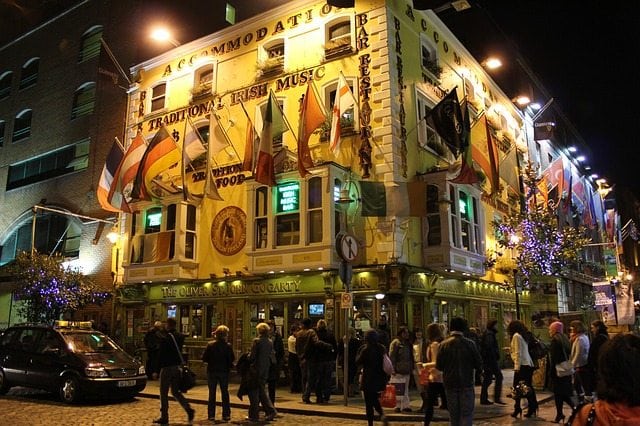 Our first stop in Belfast is scheduled to be a packed day of seeing the famous sites as part of a Game of Thrones tour. Then, we cruise on to the trendy capital of Iceland, Reykjavik. Here, we have a day and a half to check out the city, the famous Blue Lagoon, and the Golden Circle. The combination of ports of call and time of year worked out great for us making this atypical cruise a worthy travel investment.
Onboard Dining
Celebrity Cruises is known for its dining. Traveling with some family members, we already have our 6:15pm traditional dining reservation set and are ready to be wowed by our waitstaff. Our memories of our last dining experience are a bit foggy. We do remember having an excellent waitstaff, but our recollections of the food are not as vivid. Having done freestyle dining on many of our recent cruises, we are eager to see how the more traditional dining style and food compares.
Qsine on Celebrity Eclipse – Courtesy of Celebrity Cruises
Besides the main dining room, there are several specialty dining venues available on Celebrity Eclipse. Top on the Princess' list is Qsine. This tapas restaurant receives rave reviews online, so we have a reservation booked for one evening of our cruise. We are also contemplating Tuscan Grille, but we do not formally have any other reservations booked yet.

The Lounges
Besides the food, we are also looking forward to the drinks. The GastroBar tops my list of venues to try. I think this lounge might be my home away from home. Yes, the food here looks good too, but I am eyeing the craft beer menu. This extensive beer list appears to be mostly covered in our drink package, as well as some signature cocktails like the Blueberry Mule.
Martini Bar and Crush
For the Princess, she is all about the Martini Bar. This bar delivers handcrafted cocktails with some showmanship, and it was our regular haunt on our last Celebrity cruise. I am sure you will find us here quite often on this trip as well. Good thing we have ten nights to make the rounds as there are over a dozen other bars that deserve our attention in our drink around the ship pub crawl.
Onboard Enrichment
One of the best parts of our Alaskan cruise was the Beyond the Podium lecture series. The onboard historians and culturalists gave standing room only talks about the different ports of call we visited on that trip. With this itinerary, we expect there will be some similar talks throughout the cruise. Of course, we have been doing our own research as well in preparation for the trip. However, all of the online reading cannot compare to the dynamic and engrossing narratives that the expert lecturers bring to these enrichment talks. Hey, there is nothing wrong with learning something while on vacation.
Hot Glass Presentation on Celebrity Solstice
While the lectures are included in the cruise fare, there are a few for-fee activities that we are also looking forward to this trip, including the Hot Glass class. While Celebrity Cruises no longer holds Hot Glass shows on the lawn, cruisers can participate in a workshop with these artists to make a customized piece of art. The Blendtique wine making class is another up-charge activity that the Princess is interested in trying.
There is plenty more that we are eagerly waiting to do, see, and eat while on our Celebrity Eclipse cruise. So, make sure to follow along with us on Instagram, Twitter, and Facebook as we share our entire cruise live on social media.
Comments
Have you sailed on Celebrity Eclipse? What is your list of must-do activities during a voyage on this ship? Drop us an anchor below to share your favorite memories from a Celebrity Cruises trip.