So, you have spent months researching and planning your upcoming cruise vacation, including what you will do at each port of call.  You have packed all of the necessary accessories for your cruise, as well as your formal Princess attire! You might be all set for your days at sea, but don't forget about all of those exciting ports of call.
Whether you have pre-booked a shore excursion or plan to take a self-guided tour of the island,  make sure that you do not leave necessary items behind in your cabin. Here is our list of the essential items you should bring ashore with you at your next port of call—so make sure to leave enough room in that beach tote!
Essential Documents- Although taking your seapass card probably seems obvious, you should be aware that some ports of call also require a passport for identification. So, be sure to check your ship's daily newsletter or ask staff regarding required documentation before heading down to the gangway. This will save you time and headaches. You will also want to make sure to bring any shore excursion tickets or vouchers purchased ahead of time to make sure you don't miss out on that adventure you been anticipating for so long. If you purchased the trip through a independent tour operator or third party shore excursion company, make sure to have your email confirmation or proof of payment just in case.
Towels-Whether you are participating in a shore excursion that involves a water-related activity or perhaps have decided on a more relaxing beach break, you will want to be sure to grab a towel from the pool deck before heading ashore. Most purchased tours/activities do NOT include towels.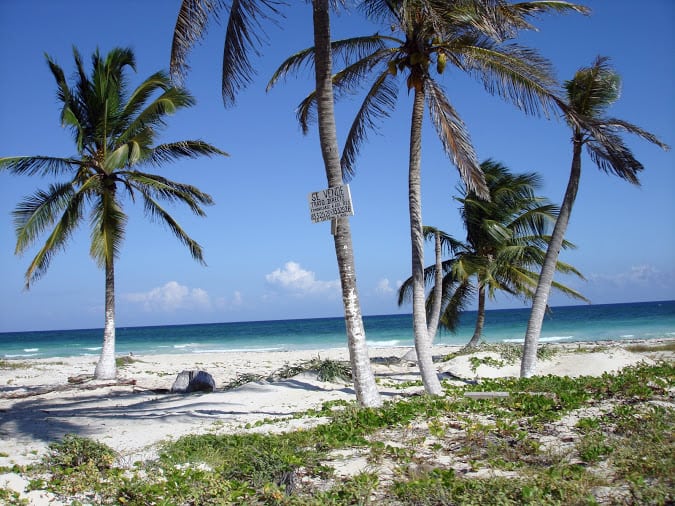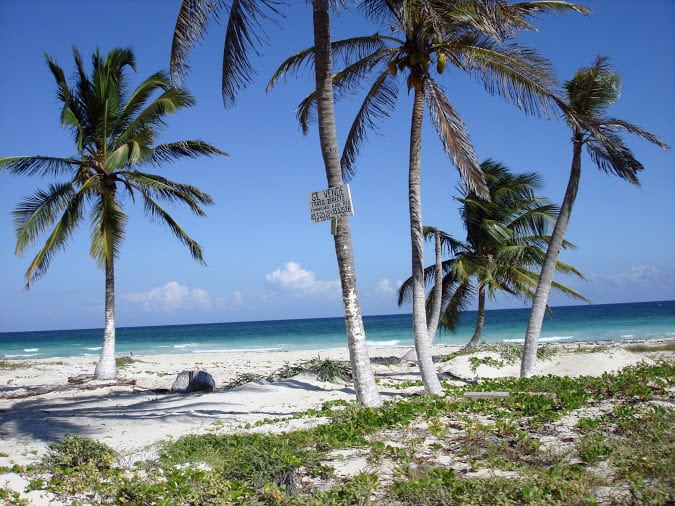 Essential toiletries– Depending upon what type of activity you plan to participate in during your visit, you will want to make sure to pack sunscreen, bug spray, etc. in your travel bag. The sunscreen is a no brainer in the Caribbean sun, but if you plan to participate in any jungle/rainforest adventures bug spray will definitely come in handy too. You may also want to bring along a small container of hand sanitizer. Yes, you can never have too much cleanliness when cruising!
Money– You will want to ensure that you have small bills to tip as needed. Gratuities are included while onboard the ship, but you will want to remember those while you are in port including tour operators, bus drivers, taxis, or anyone else who has provided you with exceptional service. You may also want to have some cash on hand to purchase souvenirs. Although many vendors do accept credit cards, some still have international fees that apply to purchases.  Also, many of the markets and merchants on the islands are willing to barter if you have cash, so having some dollars on you can actually SAVE you money.
Bottled water- With the implementation of all-inclusive drink packages, many will have the luxury of unlimited bottled water, but all you really need is a refillable water bottle. Being in the Caribbean sun all day, you will want to stay hydrated. So whether you grab a few bottles of water from a bar onboard the ship or fill up your own reusable bottle with ice water, be sure to pack plenty of water when going ashore.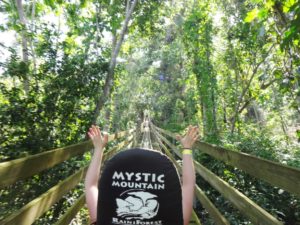 An open mind– After all, you are on vacation. What better time to experience something new?  Whether you choose to immerse yourself in the history, culture, and cuisine unique to your port of call or decide to participate in an adventurous shore excursion…Be sure to have fun! Even if things do not go exactly as planned, it could be worse–you could be back at home and working!
Remember: Leave those unnecessary valuables behind in your cabin safe, especially jewelry. We have learned from experience as DB's original wedding band is floating in the bottom of Coco Cay!
Want more Packing with the Princess? Be sure to check out our other posts.
5 Essential Accessories for your Next Caribbean Cruise
6 Commonly Over-looked Household Items That Will Come in Handy During Your Next Cruise
Comments:
What other items do you find essential to bring ashore at ports of call? We would love to hear from you so drop us an anchor below. Remember, packing is an art, not a science, so any and all packing tips are more than appreciated!